Bringing creativity to Kirkley during First Light Festival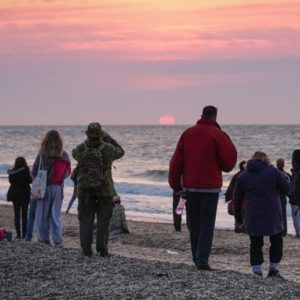 This month, we are really excited to start working with the Kirkley Centre, First Light Festival and The Third Person – artists Kasia Posen and Carrie Phoenix – on a project to engage the Kirkley community in this year's First Light Festival.
Our artists are currently developing ways to reach, and connect local groups together through participating in art, and we plan to start a host of creative conversations themed around a sense of place. Kasia and Carrie are keen to focus activities in and around local green spaces and food projects.
Together, we'll explore ways of bringing the First Light Festival into the heart of the Kirkley community, with creative activities due to start in April. Our creative activities and events will feature as part of the First Light Festival in June, and carry on into July.
We'll share more about the project on our website next month. In the meantime, if you live or work in the Kirkley area and are interested in taking part, please contact Hayley Field: hayley@suffolkartlink.org.uk.
This project has been made possible thanks to generous support from ftwork and Take Note.