Continuing to bring creativity to rural Suffolk's older residents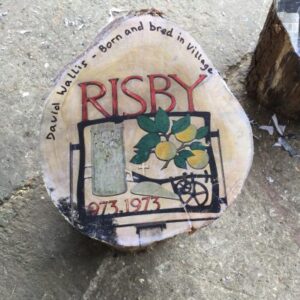 This month, we launched a free arts programme aimed at addressing rural isolation in Suffolk's older residents.
'What is your village made of?' invites adults (55+) to take part in free activities that encourage creativity and connection with others, using their home villages and towns as inspiration.
The programme is part of our 'Make, Do & Friends' project and will last until March 2021.
Professional artists will publish regular Create activities on a blog, for you to enjoy at your leisure. Each activity, from photography and drawing to creative writing and printmaking, invites you to explore and enjoy different aspects of your surroundings – and offers you the opportunity to share your creations with others.
Activity packs can be sent out in the post to anyone that isn't able to access the internet.
The artists will also be visiting villages across Mid-Suffolk and Babergh including Laxfield, Eye, Coombs, Buxhall and Westhorpe, where they will work alongside village residents to create artworks that draw on the varied ways in which communities connect.
If you fancy getting together, but not face-to-face, then why not join one of the friendly Community online get-togethers? Whether it's taking part in a writing group, or one of our Radio Drama Listening Clubs, these relaxed Zoom sessions will help you to develop technical skills and confidence whilst enjoying a creative workshop.
The programme is all free, but booking is essential for the Zoom sessions as space is limited.
Full information about the activities available can be found at www.makedoandfriends.co.uk
Our two-year 'Make, Do & Friends' project is made possible thanks to funding from the Arts Council England and Suffolk Community Foundation and is delivered in partnership with the Rural Coffee Caravan and DanceEast.