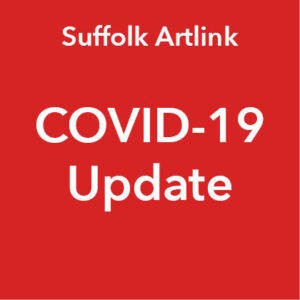 Following UK Government advice, we are suspending all face-to-face delivery of our projects until further notice. 
We know that the need for creativity and company is even more important than ever right now, and are looking at new ways to support the communities of people we work with. 
It is our intention to continue working alongside our talented freelance artists to design and deliver remote activities that will help people to engage with creative activities and connect with each other. 
The Suffolk Artlink team are still hard at work, but will all be located in our respective homes at this time. Please use our contact us page to find out how best to reach us.