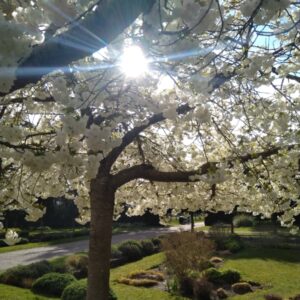 In the midst of the coronavirus crisis, here at Suffolk Artlink we've been reflecting, remodelling and adapting both our work and personal lives in response to the need to socially isolate.
We are, like many of you, finding great challenge in this, but we are also noticing that with a new focus on home and our inner worlds, small acts of creativity are providing the salve and sustenance we need to stay well during this time.
The pace of life for many of us has changed and amongst all the uncertainty, we're finding time to apply the 'Suffolk Artlink approach' to our own lives. We find ourselves maintaining our own wellbeing through simple, but deeply nourishing acts including making, writing, painting, growing and exploring.
Looking ahead with optimism, to a time when the immediate crisis is over and a new way of working and living emerges, we all want to remember how important these activities are for strengthening us in the face of challenge, and the very welcome sense of joy and achievement they bring.
So, we're going to start documenting them – and we'd love you to join us. If, during this time, you're finding new, beneficial ways of being, let's not go back, let's start #CreatingOurNewNormal.
We'll be posting to Twitter some of our favourite creative moments during deepest lockdown and beyond. You can join in by emailing us, tweeting or posting yours (including a photo if you have one) to our Facebook page – just include #CreatingOurNewNormal in your message.
We're looking forward to using this time to build a record of the small, positive acts of creativity that can help to keep us all well.