Creative Careers event at Roman Hill
Just back from a very full morning at Roman Hill Primary School, Lowestoft, and their Creative Careers event.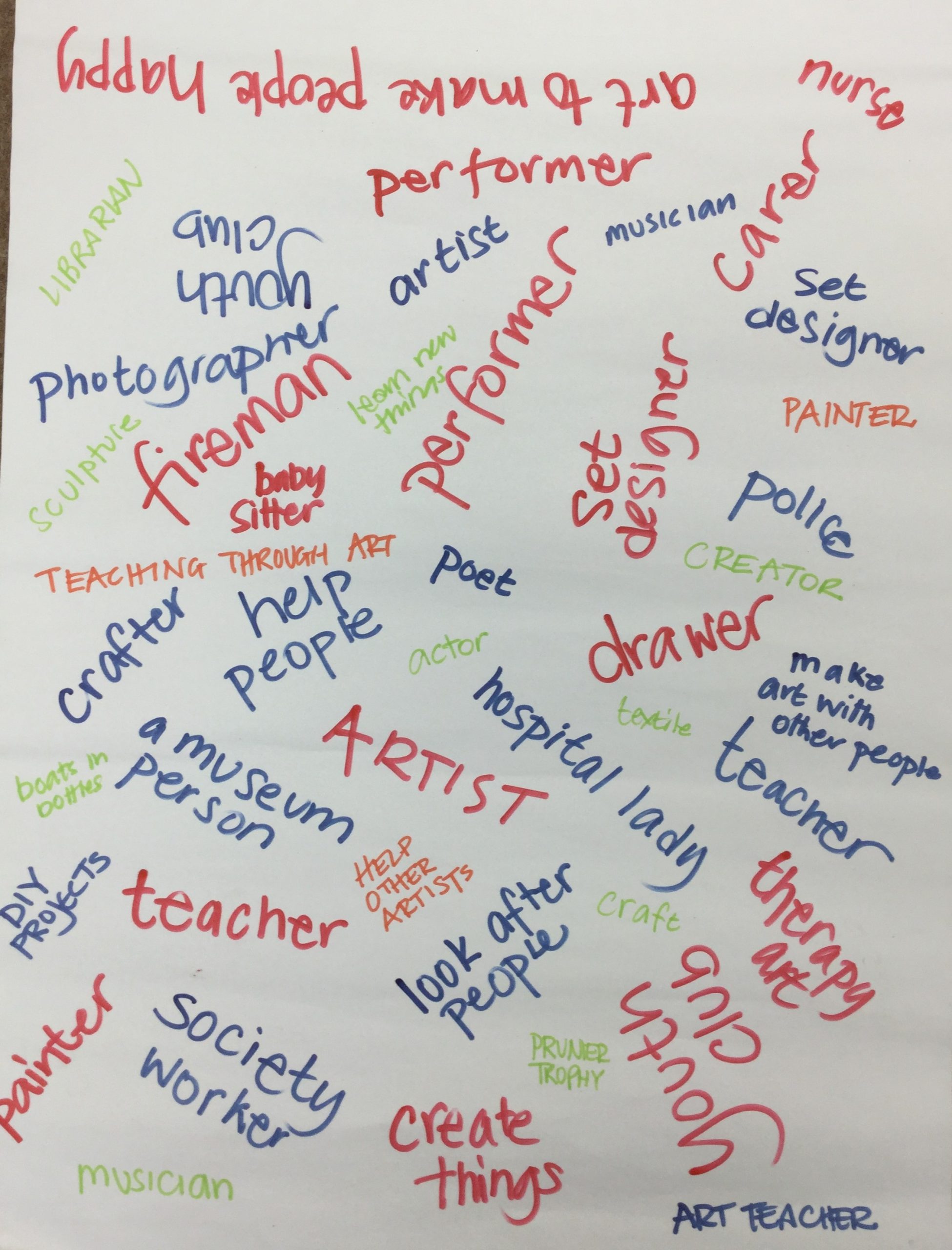 During the course of the morning, each Year Group visited the event and was challenged to try and guess what sort of job we did.
As you can see from these suggestions, the children came up with all sorts of suggestions about my job in the arts.
Frankly, most of them are right, in one way or other; I particularly liked the job description of doing 'art to make people happy'.
It was an absolute joy to meet up with the children who took part in our last creative intergenerational heritage project – Lowestoft Folk – and to see how much they remembered about all the work we did together and the items they saw at the Lowestoft Maritime Museum.
It was also really exciting to know that we will be going back to Roman Hill for a second intergenerational heritage project and to be able to share that with the children; as one child said, "I think your job is to make art with other people" and I am certainly looking forward to making art with more of the students at Roman Hill Primary School.