Making space for more carers Around the Table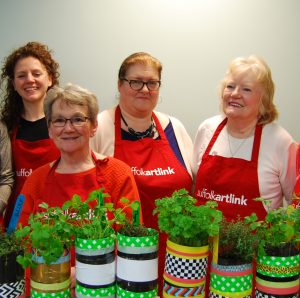 Thanks to generous new funding, we'll be offering another year of social, cultural and creative sessions for family carers in Suffolk.
We will be delivering our Around the Table project in Lowestoft and Claydon, as well as extending the project into  Halesworth and Bury St Edmunds from early 2020.
Every month we will bring carers together with chefs and artists for inspirational activities that have, to date, included foraging, pickling, exploring celebratory spice mixes from around the world and mastering the art of Vietnamese and Sri Lankan cuisine.
In one memorable session we combined baking with photography and our carers went home with a freshly baked loaf of bread topped with an edible self-portrait, and we're planning on next year's sessions being be equally imaginative and fun!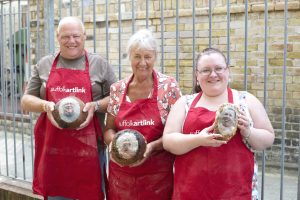 Family carer, Kirsten, said of a session she attended in Lowestoft this year: "Such a perfect morning. Lovely to learn about new ingredients and how to cook Sri Lankan food and always so good to be with others that are carers."
We'll have more news soon, but in the meantime, if you'd like register your interest in attending, or would like further information when we have it, contact Kasia Don-Daniel, kasia@suffolkartlink.org.uk / 01986 873955.
All sessions will be free of charge, and reasonable transport costs can be provided if needed.
We would like to extend our thanks to Suffolk Community Foundation (Suffolk Carers Fund), National Lottery Awards for All, Ganzoni Charitable Trust and Scarfe Charitable Trust for making another year of Around the Table possible.