Meet the artist – Caitlin Howells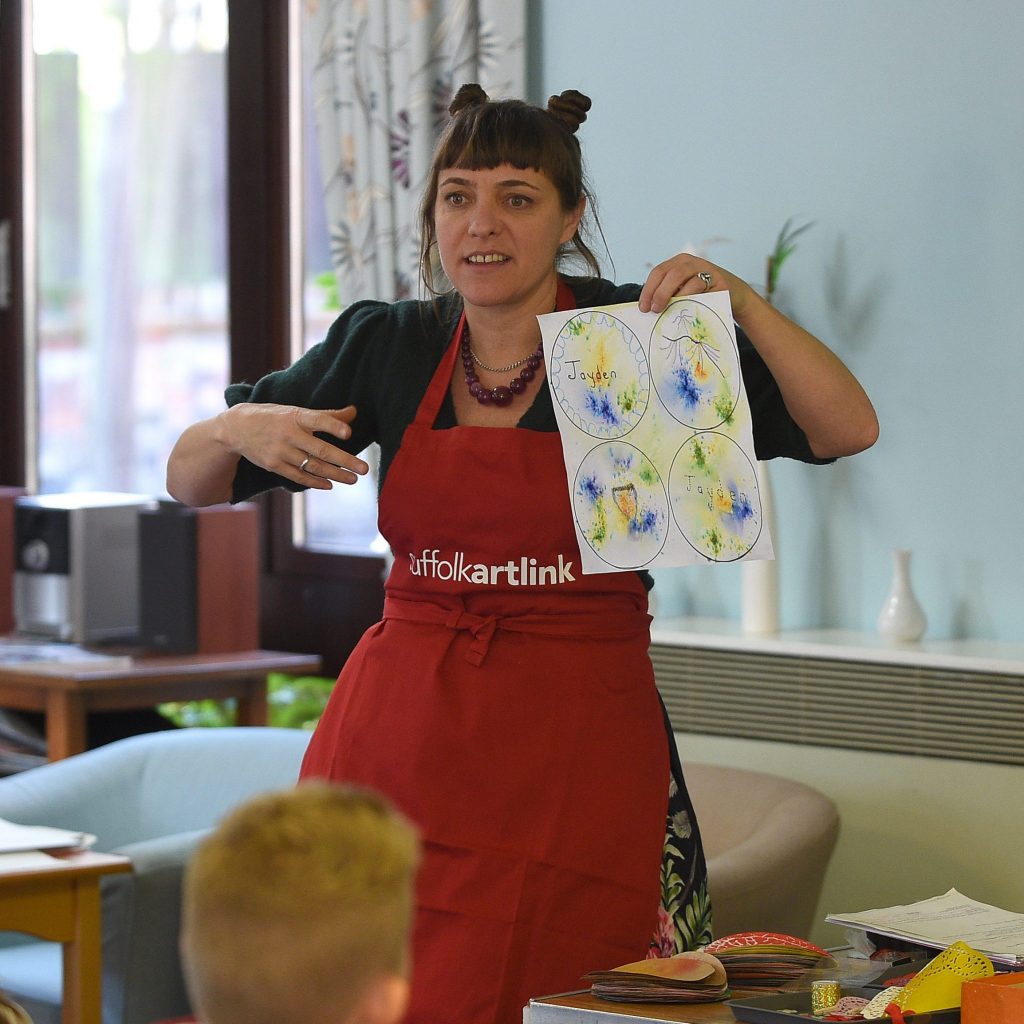 We've been working with community artist, Caitlin Howells, for many years now, and our collaborations never fail to produce beautiful results, both in terms of our participants' creative experiences and the artworks they produce together.
Name: Caitlin Howells
Can you tell us a little bit about your own practice?
I am a community artist, I believe in joyful and empowering creative opportunities for all.
I facilitate events and workshops for children, young people, families and adults of all abilities, from early years to elders in all sorts of places, indoors and outdoors.
I particularly love doing intergenerational work and I also create large beautiful sculptures, puppets and decor for outdoor events, carnivals and festivals. I love co-creating immersive sensory playful spaces.
The process of creating and being present together is where the real magic happens in my work, and that is the most meaningful, wonderful part for me – the amazing creations are the icing on the cake.
What's been your favourite artistic experience of the past 12 months?
It has to be the incredible 'Lowestoft Folk' intergenerational folk art project. Something really special and intangible happened, many times, when we bring together young people, elders and art practitioners from really different practices. I loved it so much.
Which Suffolk Artlink projects have you worked on to date?
Jumpstart, Suffolk at Play, Where we Meet, Our Place, Creative Company, Lowestoft Folk
How has working with Suffolk Artlink influenced your work?
It has allowed my practice to really develop and flourish as there is such good support in place for artists, and the level of detail and perfectionism in planning amazing projects makes it possible to produce really meaningful and quality work.
The chance to regularly collaborate with artists from different disciplines really helps me to develop and learn and helps me create some of my most exciting work.
Describe Suffolk Artlink in three words
Connecting, joyous, inclusive