National Lottery boost brings generations together to explore Suffolk's social history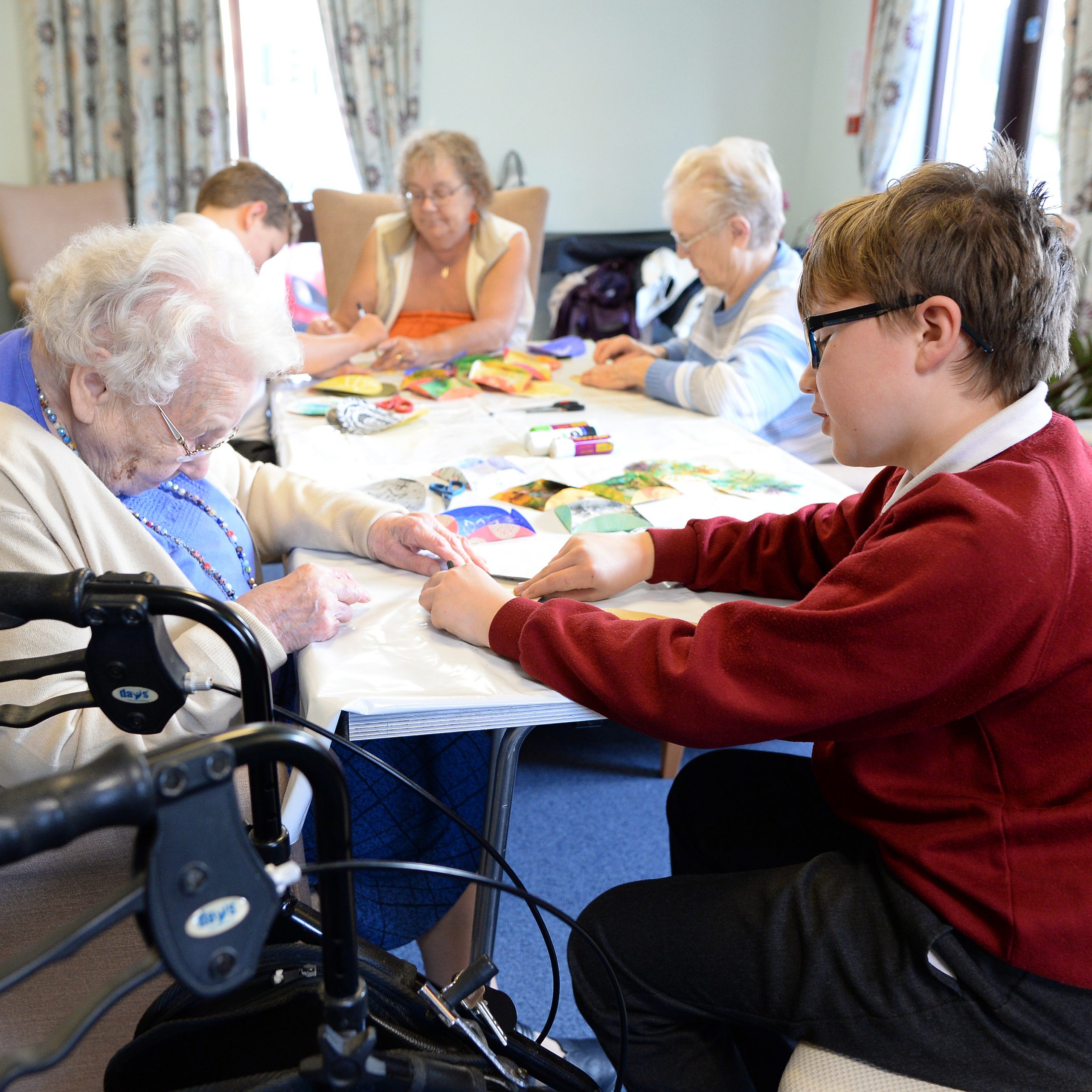 We're celebrating receiving a £99,000 National Lottery Heritage Fund Grant, to deliver a project that brings young and old together to explore the county's social history.
Our 'Letters from…' project aims to creatively engage Suffolk's primary school children and care home residents in their shared heritage through artist-led activities.
The project will focus on collections of letters written by local people and held in Suffolk's museums and archives. It will be delivered through a 12-week programme in five different communities in Halesworth, Lowestoft and Bury St Edmunds.
Led by professional artists, and using the letters as inspiration, pupils and residents will have the opportunity to take part in activities including drama, creative writing and visual arts.
Alex Casey, Co-Director, said: "We're delighted that we've received this support thanks to National Lottery players. Following the success of our recent intergenerational project, Lowestoft Folk, we know that bringing school pupils together with older residents can bring lasting wellbeing benefits to our communities, by reducing isolation, fostering positive shared experiences between young and old and developing new community connections.
"During 'Letters from…' school children and care home residents will bring to life the fascinating stories told by collections of letters written by local people throughout history. Together, they'll create new interpretations of Suffolk's social history for others to enjoy."
Helen Phillips, a teacher at Pakefield Primary School, added: "Having taken part in their last intergenerational project and knowing how much Pakefield Primary School children valued and enjoyed the opportunity to spend time with residents at Hildesley Court, I am really excited at the prospect of being part of Suffolk Artlink's next creative project."
As the project develops, we will also be delivering public workshops, bringing the fun of creatively exploring our local social history to many more people in the county.
'Letters from…' will run for over two years, beginning in January 2020.
In addition to the National Lottery Heritage Fund grant, the project is also being generously supported by Lowestoft Rising and the Association for Suffolk Museums.
More information about the project will be available on our website as it develops.