New Brave Art international partnership begins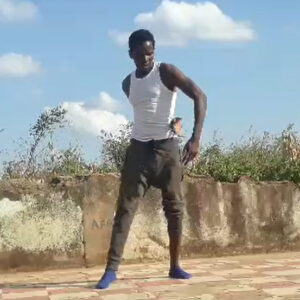 This week we received funding from the British Council Micro Awards to develop a brand new international partnership between our Brave Art students and art students in Malawi.
Suffolk Artlink join together with Rhobert Magasi, a Malawian artist, to facilitate the student's progress over the coming months.
Brave art students Sally Payne and Harvey Harris will be working alongside Chisomo Nyang'ama and Fatima Kalima, based in Malawi.
'Imagining a Better World' sees our Brave Art students, pair up with their Malawian counterparts.
Together, they will creatively explore the theme of Utopia. Through art conversations and using a variety of art mediums including painting, textiles and dance they will bring a fresh perspective and new creative methods to communicate their ideas, interpretations and visualisations of a new imagined world.
The funding was provided by a new partnership between the British Council and Unlimited, who explain: "With physical travel for artists still at a standstill, it's time to reimagine international ways of working.
"We know that even to meet up online and dream takes capacity, so today we launch a new partnership between the British Council and Unlimited.
"The partnership supports pairings of disabled artists and collectives in the UK with those in selected countries to develop creative connections through small shared online work collaborations.
"The aim is to ensure that funds continue to flow to artists and artistic global ambition remains high during this time of global pandemic."
The project ends in November 2021, when we will welcome you to enjoy an exhibition of works created by our international student pairings.
We look forward to sharing more news as the project progresses.