New Creative Festivals Collaboration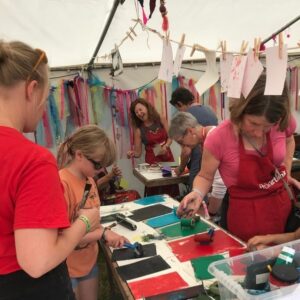 A new collaborative partnership of Creative Festivals is aiming to turn May 2020 into a month of creativity and culture:
Age of Creativity: throughout May 2020
Get Creative Festival: 9-17 May 2020
Creativity & Wellbeing Week: 18-24 May 2020
With creativity and wellbeing now high on the agenda in policy across culture, health, ageing, social connectedness and communities, the time has never been better to come together to discuss how we can work together to support opportunities for everyone, regardless of who they are or where they are, to participate in culture and creativity.
Across the three festivals, activities and events will be focused on reaching out to more people, working towards positive futures and looking at mental health in young people, climate change, ageing through the life course, and public health and everyday creativity.
If, like us, you're planning on delivering events during the festivals, then please add your details to the websites – each festival is hosting its own programme and deadlines for printed material are coming up soon.
If you're someone who wants to get more creative and take part in the events and activities within the Festivals, please check back closer to the time to find out what's going on near you that you might want to get involved with.