Pakefield Postcard Auction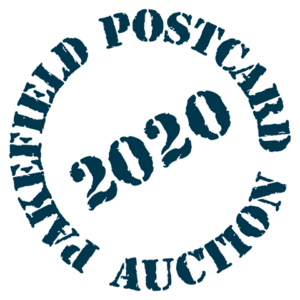 We have be selected as the recipients of funds from the 2020 Pakefield Postcard Auction! The event is run by the Ferini Gallery, and raises thousands of pounds each summer for local charities.
Whilst the auction can't go ahead at The Victoria Hotel as planned, it will be held as a live online event, at 7pm on Wednesday 23rd September.
The event will take place in real-time from the Durrants Auctions website, hosted by an auctioneer who will be beamed live into your home from their Auction Rooms. There will also be a chance to put in a 'pre-bid' on artworks in advance of the event if you can't make it on the evening.
With over 80 postcard-sized artworks donated by a wide variety of artists across the county in a mix of media, it's a great chance to grab an affordable artwork you'll love.
And to add a sense of mystery, each postcard's creator will remain anonymous until the purchaser receives their artwork in the post
We won't quite be able to capture the buzz of a room full of people vying for their favourite artwork, however now that it is online, it is free to attend and everyone's welcome! We invite you to join us to acquire a mini masterpiece from the comfort of home, and in aid of a great cause.
Please put the date in your diary, we'd love to have your support – perhaps you might be able to organise a social event at your home, encourage your friends and family to take part and make an evening of it?
A huge thank you goes to Michaela Hobbs of the Ferini Gallery for arranging such a fabulous event, and to all of the artists who have generously donated an artwork. Thanks also go to Durrants Auctions, who have very kindly waived all fees for their online auction service.
For more information
To find out more about Ferini Gallery and the Pakefield Postcard Auction, visit: www.pakefieldartgallery.com
To take part in the Postcard Auction, visit: www.durrantsauctions.com