Special Delivery to Abbots Green Academy
What a joy to start our brand new intergenerational project, Special Delivery, yesterday, and to meet the children from Abbots Green Academy in Bury St Edmunds.
Their reasons for wanting to take part in the project were many and varied, from a desire to work with artists to a keen interest in local history and a love of working with older generations; Special Delivery will give them the chance to experience all of that, and more.
This Special Delivery programme is based on the Dunkirk Letters, written by members of the Suffolk Regiment and housed at the Suffolk Record Office in Bury St Edmunds.
Our theatre maker, Lynn Whitehead, told the children a story about the letters, introducing some of the characters and events of the time, after which the children did some amazing detective work, piecing together jigsaws made up of the letters.
The different styles of handwriting, types of paper and whether it was written in ink or pencil helped them put together the pieces and, in so doing, they identified parts of Lynn's story.
"Look," said one of the children, "I've found the bit where he thanks his mum for the parcel."
Norm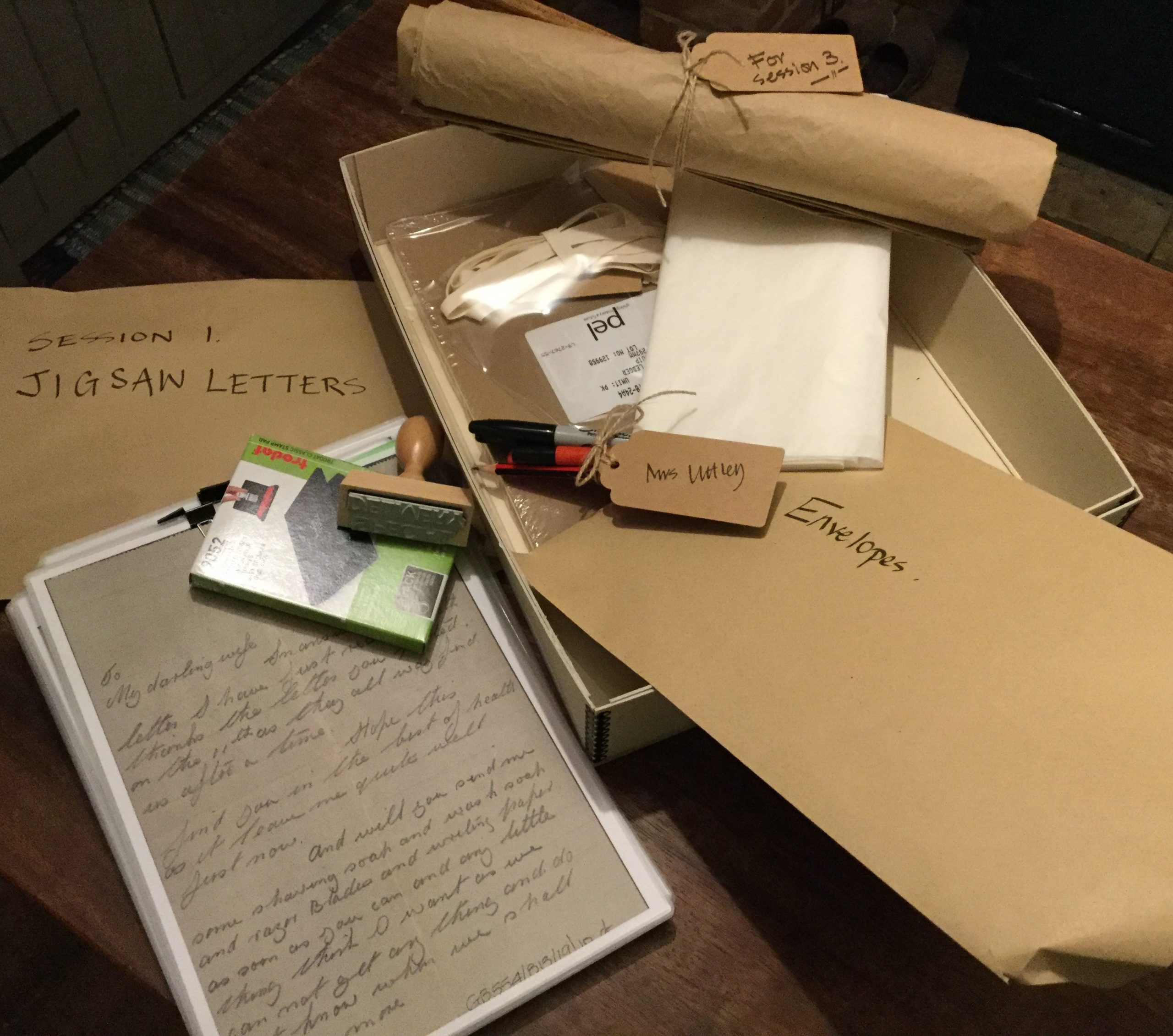 ally, our artists arrive in person with boxes of materials for the different activities we do but, of course, that's not possible right now and this programme will all be delivered via Zoom.
Last week, we made a Special Delivery of archive boxes to Abbots Green, each containing materials the children will need for the first few sessions.
There was also a box for Mrs Uttley, the deputy head teacher who is supporting the project in the school.
Her box contained copies of the letters, plus other archive materials, and we will be adding to this over the coming weeks.
Yesterday we achieved many 'firsts'. The first session, the first time on Zoom for many of us, a first time for the children to take part in a new project, a first for the artists to work together like this online – and the verdict?
The artists agreed that they felt 'much more connected' than they thought they would; it really helped that the children seemed so at ease working with the screen and it definitely helped that they understood the technology better than most of us.
And the children? 'They were all buzzing afterwards', Mrs Uttley emailed. 'We're going to meet tomorrow to write postcards and decorate the boxes. They loved it!'