Suffolk Artlink 2019/20 Annual Review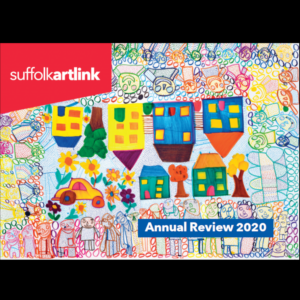 We are delighted to share Suffolk Artlink's review of our activities in 2019/2020.
Over the year, we worked with 2,917 people including family carers, people with learning disabilities, older people and young people in youth clubs, schools, hospitals and hospices.
We employed 59 freelance artists to deliver inspirational creative activities in all 7 districts in Suffolk, as well as in Norfolk and Essex.
We hope you enjoy this celebration of our work and, as ever, if you are inspired by what you read, and would like to work with us, or support us to bring skills, support networks, confidence and joy to people in the East, we'd love to hear from you.