SD Lavender hanky dolls and goodbyes
12 July
Our final session with the children, and they all agreed that they'd learned new creative skills, found out lots about their local heritage—and didn't want the project to finish.
Having admired the residents' lavender dolls last week, this was their chance to make their own; it was a lovely fragrant way to bring Special Delivery in Halesworth to a gentle, creative close.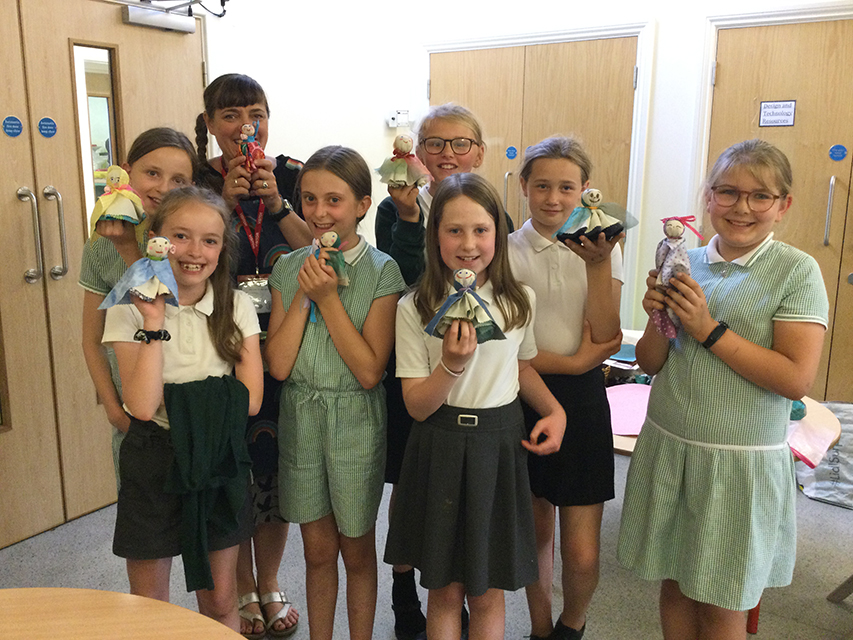 The Art of Communication
From cross-hatched copperplate hand writing to a series of gift boxes with thank you letters; the art of communication made real by pupils from the Edgar Sewter Primary School and residents at Beech House Care Home in Halesworth.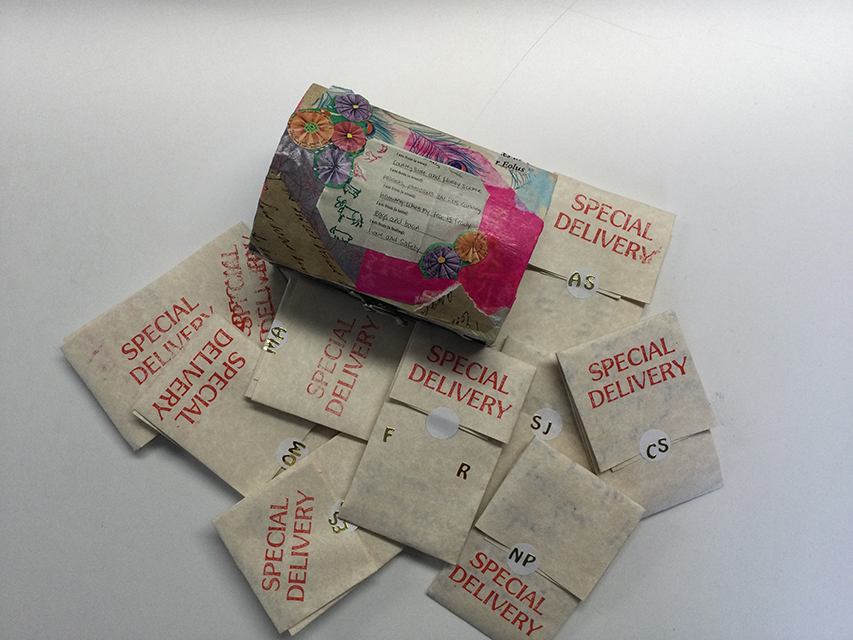 Special Delivery brings together primary school children and residents in care homes and independent living units to explore and share the art of communication, inspired by documents held by Suffolk Archives and county museums.
A programme of creative sessions led by professional artists encourages participants to consider different generational and cultural approaches to communication, from formal letter writing to the artful use of emojis.
Our thanks to the school and care staff, artists and designers, Suffolk Archives staff and volunteers for their support, enthusiasm—and splendid ideas.
And, of course, an enormous 'thank you' to the children and residents who took part; you all made Special Delivery very special indeed.
Keep up to date
Subscribe to our newsletter and receive information about our latest work and forthcoming events.
By subscribing to our newsletter you agree to the terms laid out by our privacy policy