A day full of very special deliveries
Yesterday was a day full of special deliveries – and what fun it was.
First, Caitlin and I met up at Suffolk Archives in Lowestoft, to put up an exhibition of the lovely artwork created last term by students at Pakefield Primary School and residents at Hildesley Court.
A mixture of text, images and original artwork, including acetate pictures stuck onto internal windows, the exhibition reflects the different stages of the programme, from individual introductions to collective collages.
As you can see, the exhibition is mounted in a clear display unit, giving it the advantage that it can be viewed from both sides … and making it ever so slightly difficult to photograph without including a lot of extra background.
Then it was a quick dash over to Hildesley, where we were delighted to catch up with Tricia and hand over copies of the Special Delivery News; each adult participant will receive their own copy and the children will get theirs when we do a special school assembly later this month.
And then it was off to Oulton Broad Primary School and a lovely group of children who were full of excitement and enthusiasm.
The afternoon sped past, as they shared tiny snippets of information about themselves, wrote postcards to adults they have never met – and drew self portraits whilst looking ONLY in a mirror and without taking the pen off the paper.
The results were spectacular and even more so, when the children added colourful embellishments.
Their first postcard, their first drawings – and their first steps towards getting to know residents at Broadlands Care Home.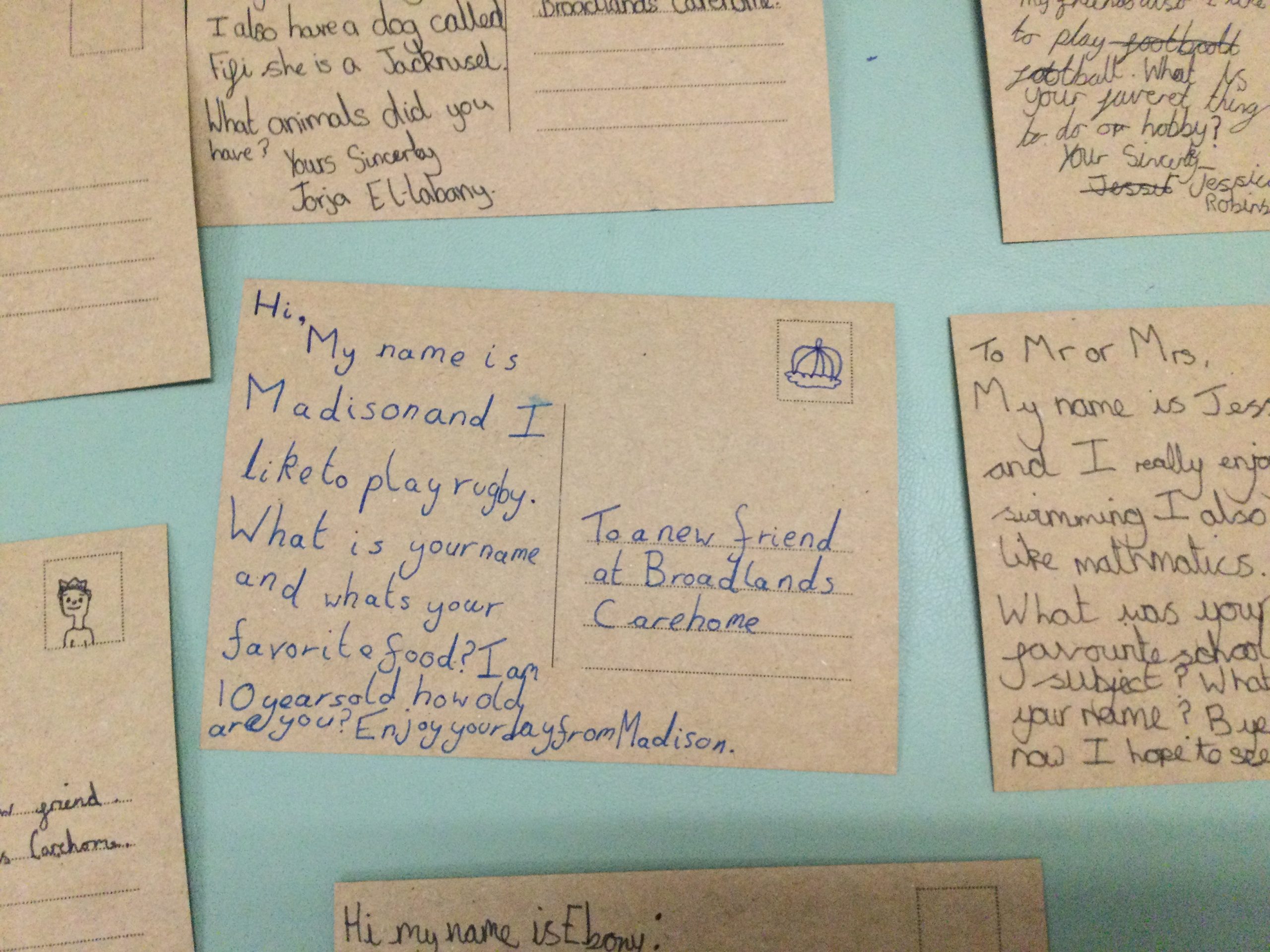 After the session, there was a quick trip over to the care home, to deliver a box of pens, blank postcards and an activity sheet, inviting residents to create their own postcards in response to the ones sent by the children.
We'll pick them up next week and share them with the children; I can't wait.