A Special Delivery of Easter Cards
Yesterday was our final session at Oulton Broad Primary school, and what a whirlwind it turned out to be.
But first, I had to pick up a very special delivery from Broadlands.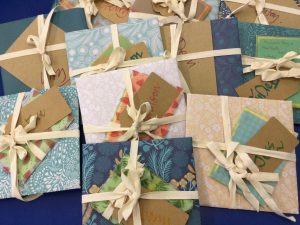 Each parcel contained a beautifully collaged Easter card made by residents – but I can't show you what they looked like, as I gave them straight to the children who are going to wait to open them in class today. I suspect the same can't be said for the chocolate bunnies the residents also sent.
The children also made cards, using images from their visit to Suffolk Archives and then adding all manner of lovely things to them. These were finished off, with some very moving messages written inside, as we chatted about Gladys fondness for collecting newts and frogs in jam jars and Stella's love of growing vegetables.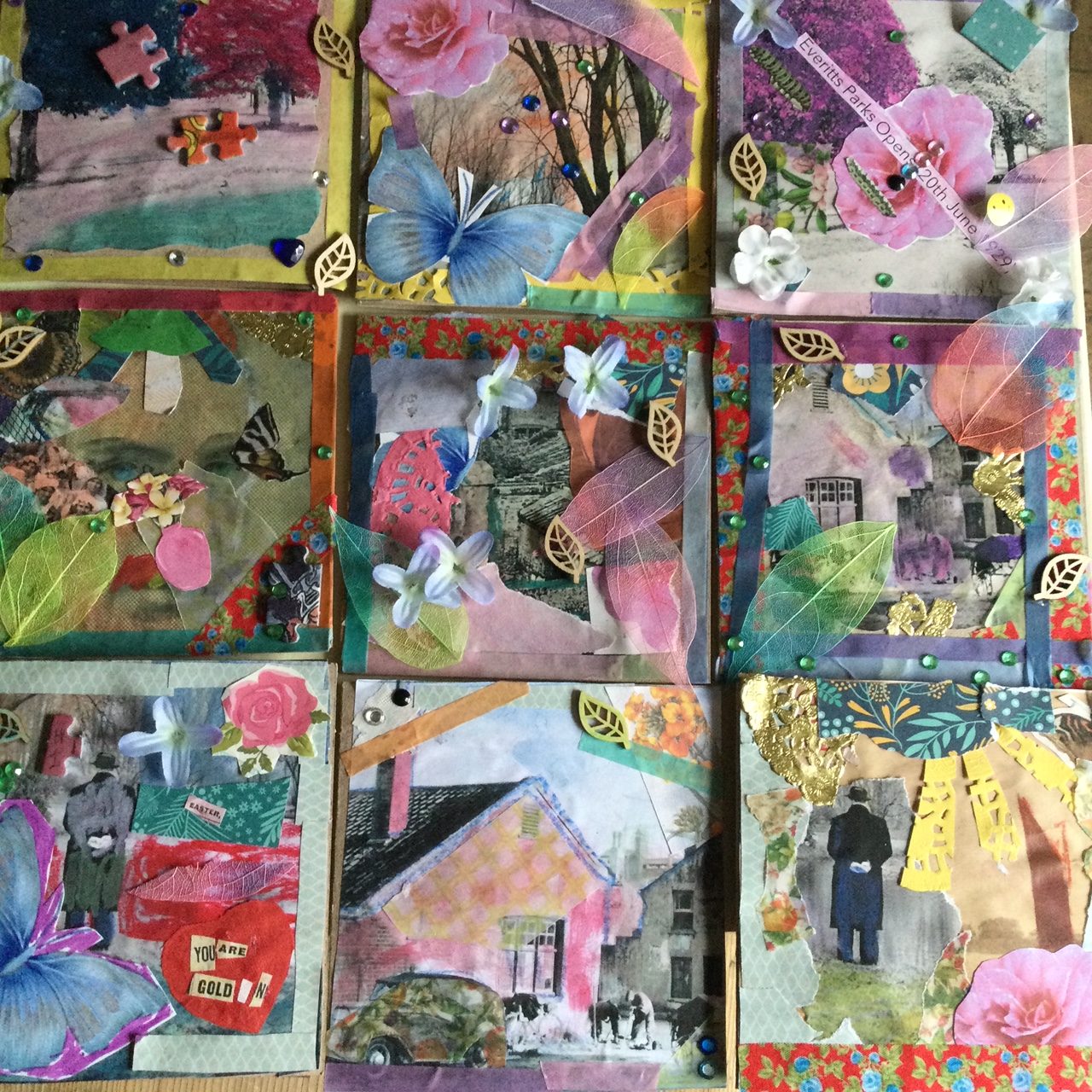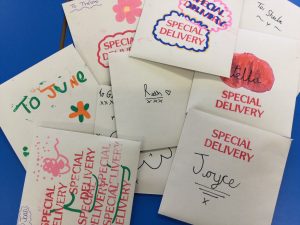 Throughout this programme, we have provided a weekly Activity Pack for the Broadlands residents. The packs typically include a warm up exercise and an activity that mirrors and responds to what the children are doing; we have also sent in audio recordings of us reading the poems created by the children and, of course, had the occasional Zoom visit.
Yesterday, instead of an Activity Pack, we delivered the Broadlands Care Home and Oulton Broad Primary School edition of the Special Delivery News. This publication chronicles the project over the last three months and goes some way, I hope, to sharing and celebrating all the wonderful things the participants have achieved during that time.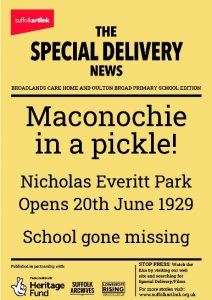 You can read the Special Delivery News, and also watch a short film about the children's visit to Suffolk Archives, by visiting the Films and Publications sections on the Special Delivery page.