Dear friend I've never met before
Special Delivery at Britten Court was made very special indeed yesterday by the presence of Maurice, on piano, and Dancing Dean …
Based on items chosen by residents for their 'Imaginary Scrapbook', Dean and Maurice created a song all about slowing down to arrive on time, whilst at the same time speeding up to dance on a Friday night at Mutford Hut and rocking and rolling in the stands at Portman Road to Gerry Lee Lewis.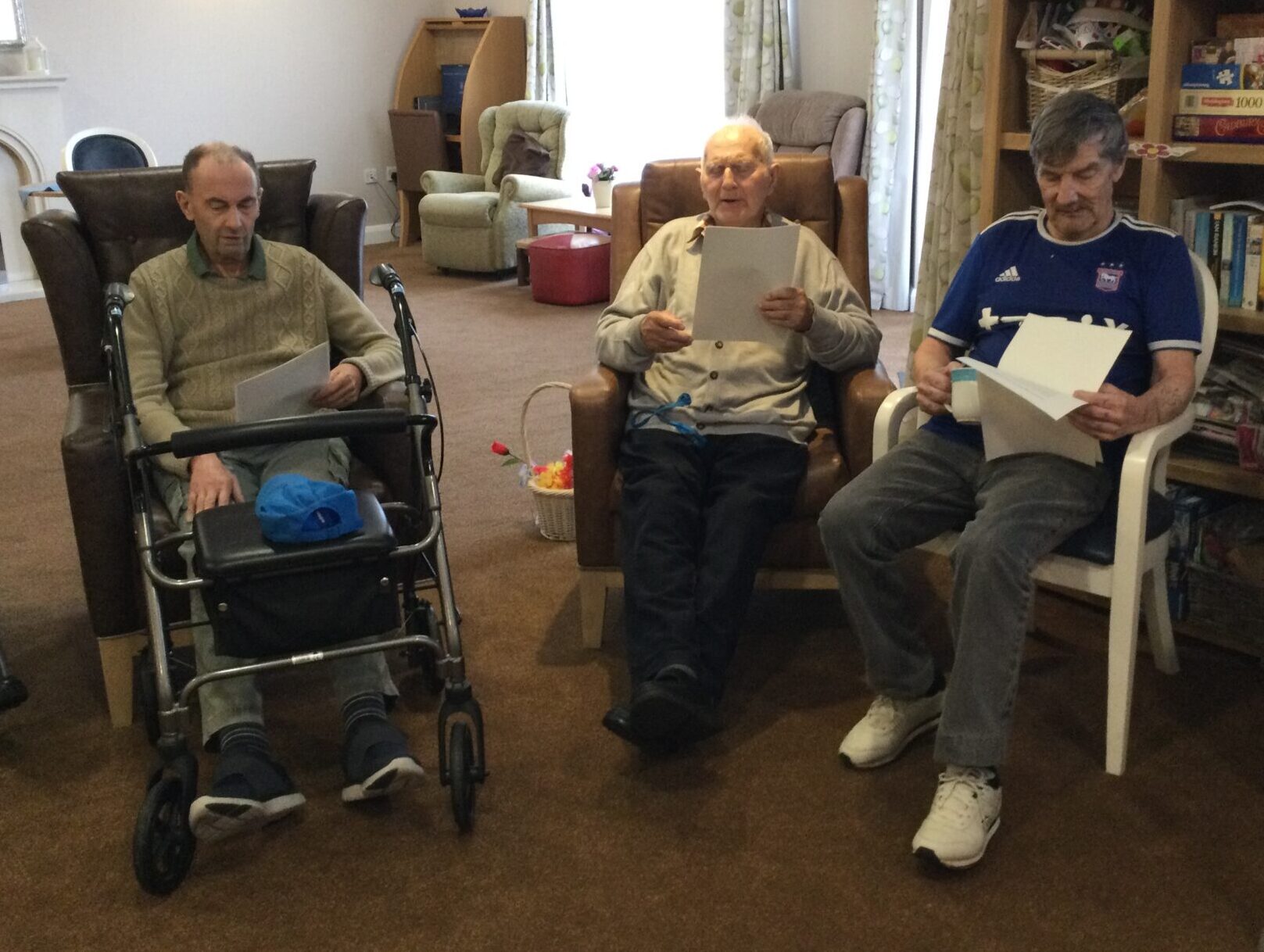 Then, it was over to Roman Hill. This time, the pair used quotes from the children's postcards to begin a song all about the different ways in which we might communicate with one another.
Maurice set the tone, by playing the Flight of the Bumble Bee and explaining about the waggle tail dance. He and Dean had already worked out a couple of verses, that went: –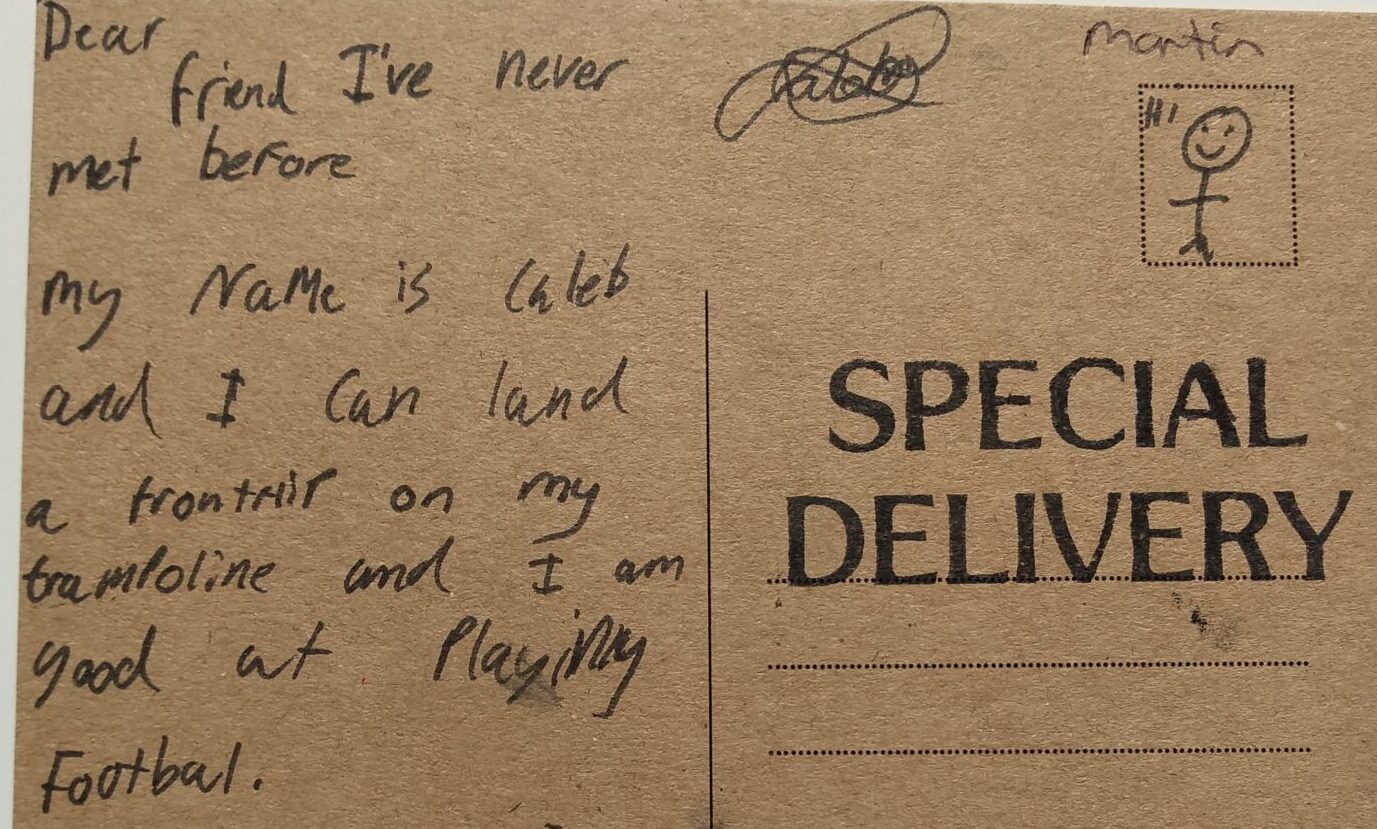 Dear friend I've never before
here's a postcard through your door.
Tell me something about you
and we'll share the things we do
Writing headlines on a cloud
Pineapple pizza is now banned
To a man who drove a coach
we'll send a note by pigeon post.
After that, the children came up with a string of ideas for sending messages; listen to their song and read the lyrics below.
Postcards! Postcards!
Smart phone! Smart phone!
See you later! See you later!
Draw a picture in the sand
Cast a spell with my hand
Blow a bubble in the air
Wave your hands like you care.
I'll whisper and I'll scream
Share my wishes in a dream
Tapping on a trampoline
Send a tank to the Queen.
(Postcards! Postcards! …)
A waggle dance by a bee
A walkie talkie on a boat
Let's sign a bright hello
Send a pigeon with a note.
On a billboard in my street
is a sign that we should meet.
Write on a paper aeroplane
I wanna hear you say my name.
(Postcards! Postcards! …)
Write a headline in a cloud
and make sure you say it loud.
Stick Storm Eunice in a bin
and let the fun begin.