The Beech House garden party for Special Delivery
The weather was perfect, the setting was ideal – and the cupcakes and fresh fruit were delicious.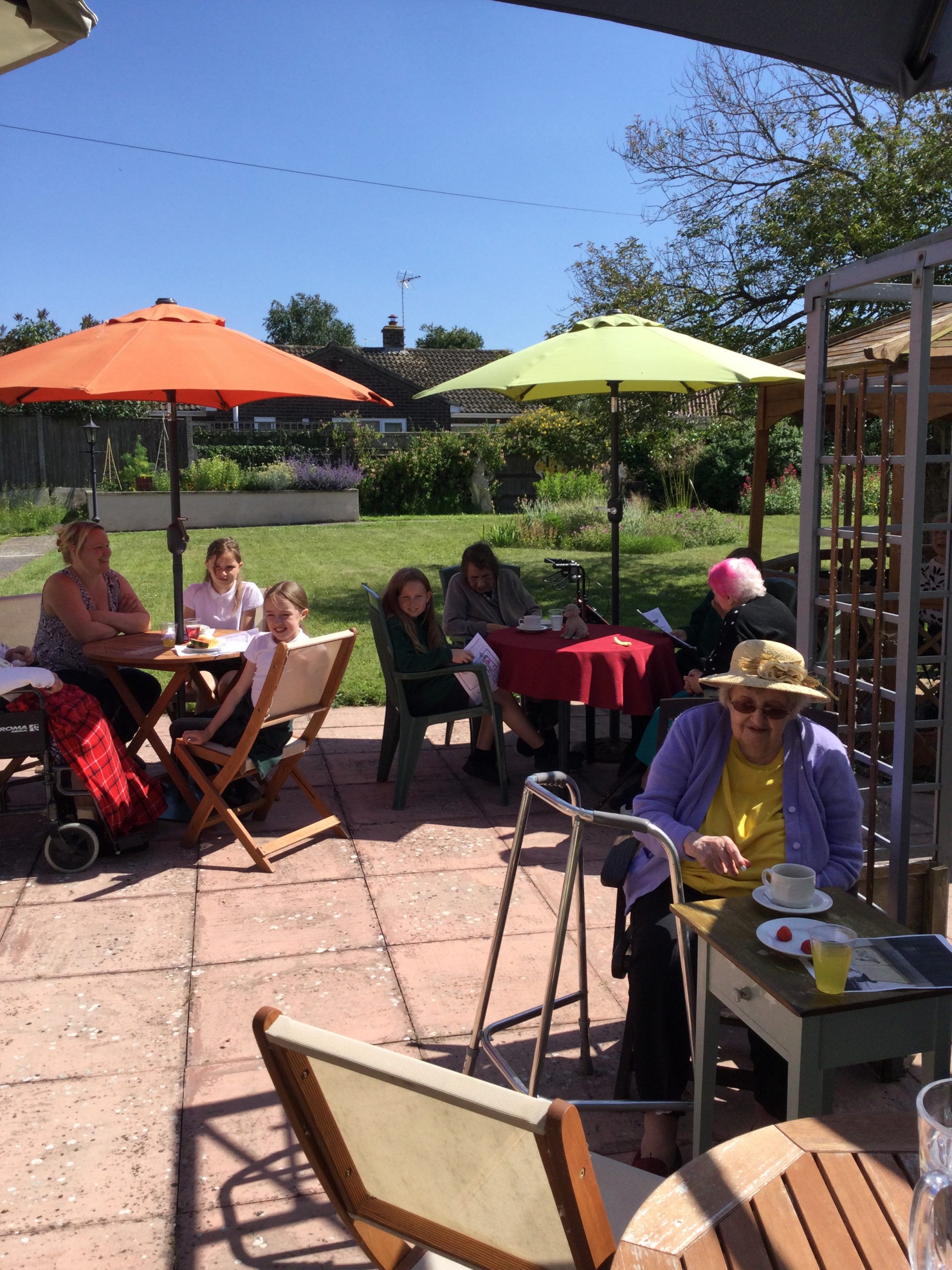 Yesterday, the Special Delivery group of children from the Edgar Sewter Primary school visited residents at Beech House in Halesworth for a 'joyful', 'exciting' and 'informative' garden party.
They took with them pictures of favourite objects they'd found at Halesworth and District Museum, and spent a happy couple of hours telling the adults all about them.
They also made some recommendations on what the residents should look at when they visit the Museum, next week.
These included the beautiful bronze age coins, a display on how Halesworth Thoroughfare has changed over the years and, of course, the pig face bascinet helmet and the Work Bell.
One of the children suggested the adults looked out for an image called 'William takes the Rhubarb', as featured in a book belonging to William Lincolne.
As we were leaving, a resident commented that she found it 'very encouraging' to bring the different generations together like that, and another said she'd found the afternoon 'very informative'.
But most of all, it was just fun to be together and chat and get to know a little bit about each other – including personal tastes in hair fashions and summer hats.