SD Graphite Clouds and Headlines
30 June 2022
Graphite clouds and headlines
We had hoped to do cyanotype clouds, but for that you need sunshine, and the weather forecast was grim. We still did clouds—but using thick graphite pencils, instead. The results were spectacular, if a little stormy.
A two-handed controlled detonation and rolling thunder clouds—the eraser was for 'fluffing them up'.
After Kate introduced the group to the joys of graphite, Dean got them writing headlines, initially based on the visit to Suffolk Archives, as in Baggy Frozen Trousers, and soon taking a more domestic turn.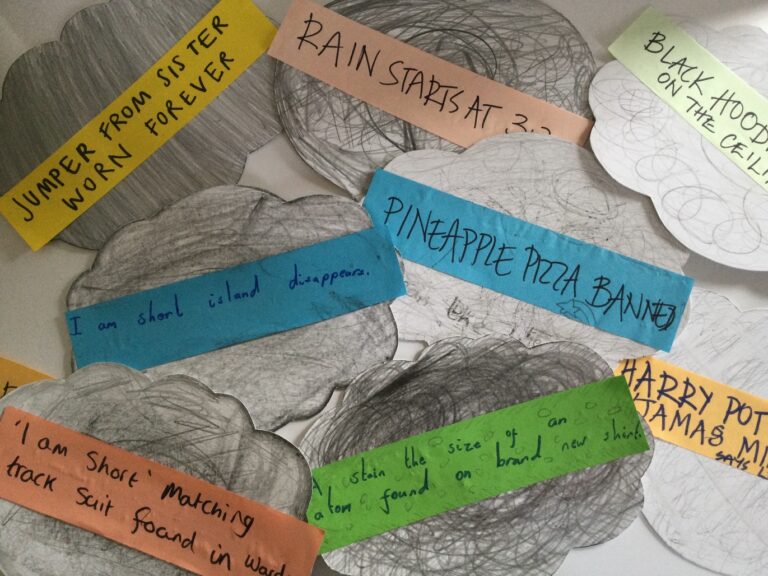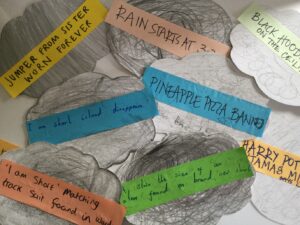 Every cloud has a silver lining
Meanwhile, over at Britten Court, the residents were busy creating a beautiful bunch of colourful tissue paper flowers.
Kate prepared an Activity Pack complete with instructions and all the necessary materials for making the flowers.
The residents will be able to share the flowers with the children when they visit.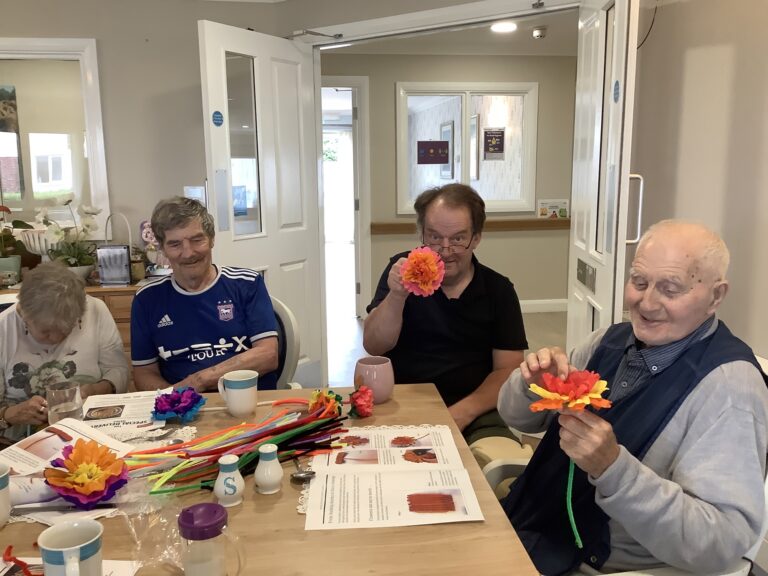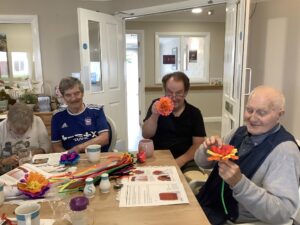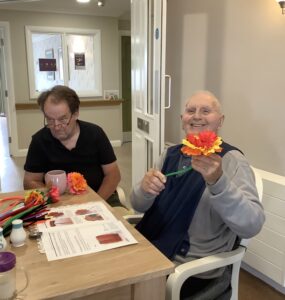 Keep up to date
Subscribe to our newsletter and receive information about our latest work and forthcoming events.
By subscribing to our newsletter you agree to the terms laid out by our privacy policy