SD Halesworth and District Museum
7 June
Today, the children visited the Museum to see the Lincolne Letters for themselves.
They also discovered all sorts of surprising things, like monkey-faced coins, coronation displays and some really 'cool' fossils.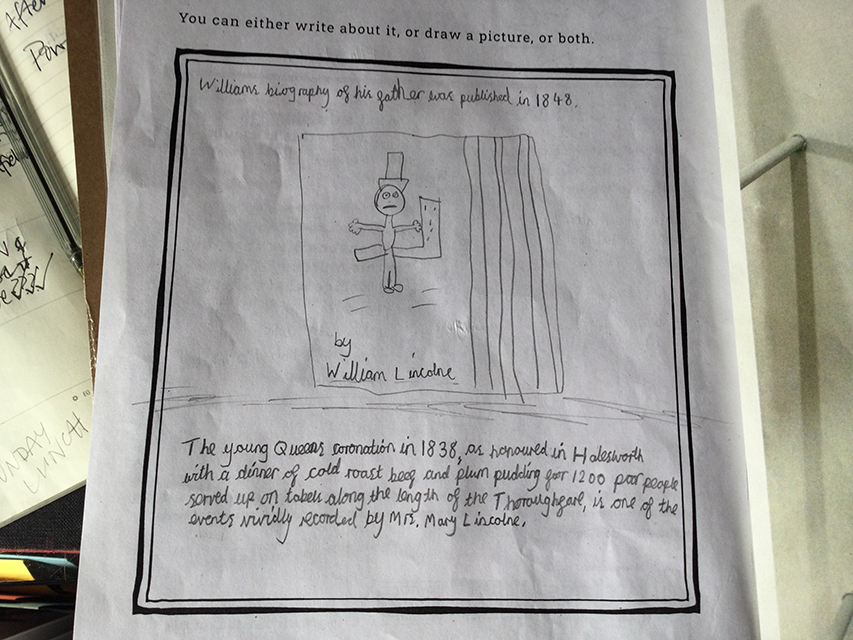 "Williams biography of his father was published in 1848.
The young queens coronation in 1838 as honoured in Halesworth with a dinner of cold roast beef and plum pudding for 1200 poor people served up on tables along the length of the Thoroughfare, is one of the events vividly recorded by Mrs. Mary Lincolne."
The children drew exhibits, chatted about them with Museum staff, rang the Work Bell and even got to try on one of the exhibits—the pig face bascinet helmet.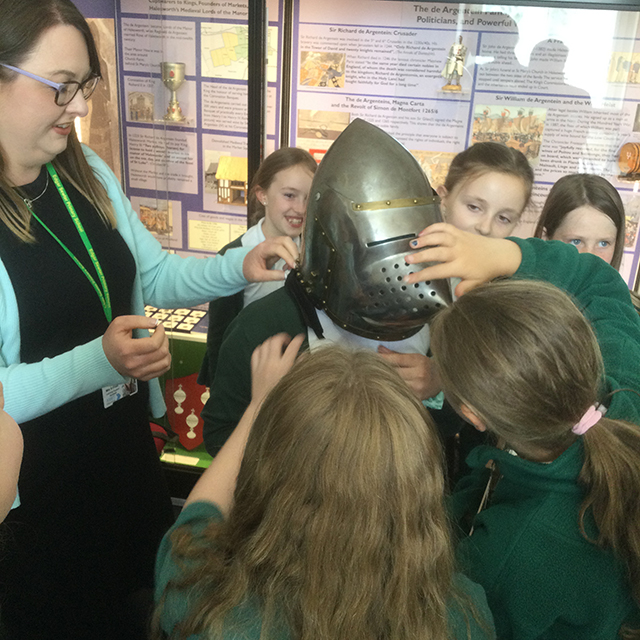 Before they left, each child made a recommendation of one object they thought Beech House residents would enjoy seeing.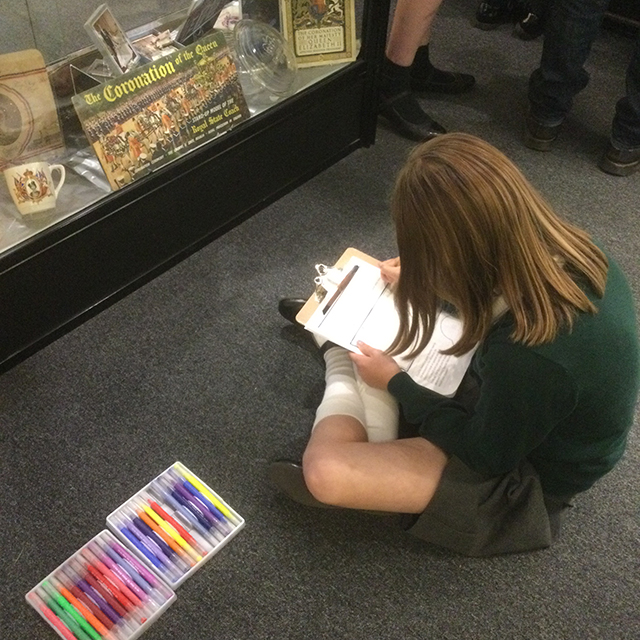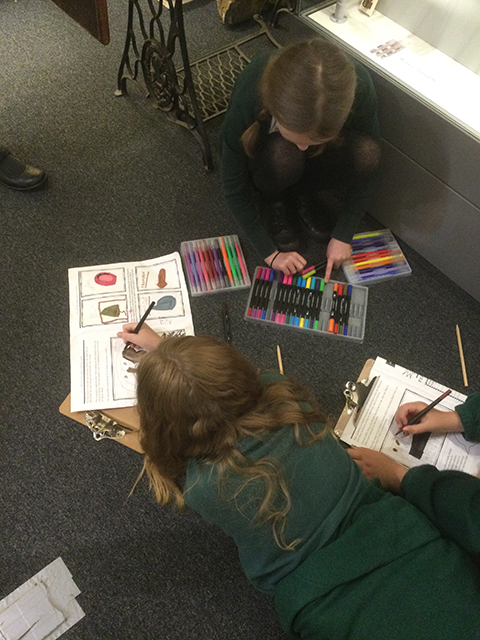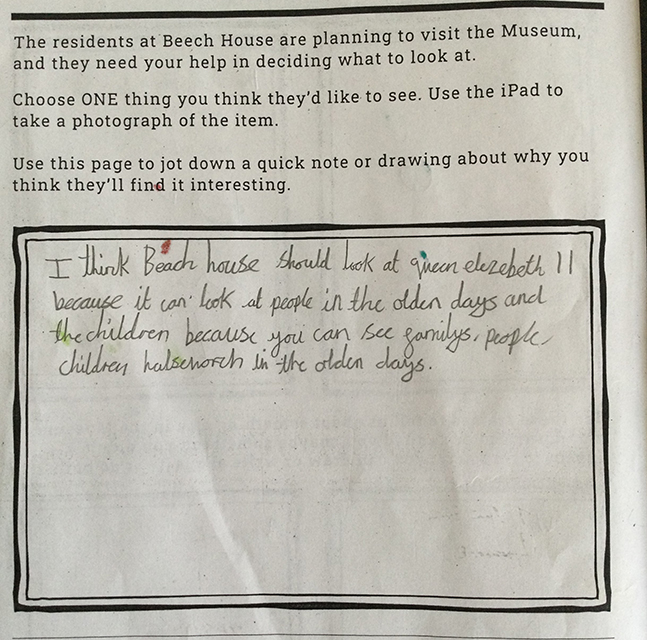 "The residents at Beech House are planning to visit the Museum, and they need your help in deciding what to look at.
Choose one thing you think they'd like to see. Use the iPad to take a photograph of the item.
Use this page to jot down a quick note or drawing about why you think they'll find it interesting.
I think Beech house should look at queen elizabeth II because it can look at people in the olden days and the children because you can see familys, people, children, halesworth in the olden days."
Keep up to date
Subscribe to our newsletter and receive information about our latest work and forthcoming events.
By subscribing to our newsletter you agree to the terms laid out by our privacy policy