3 May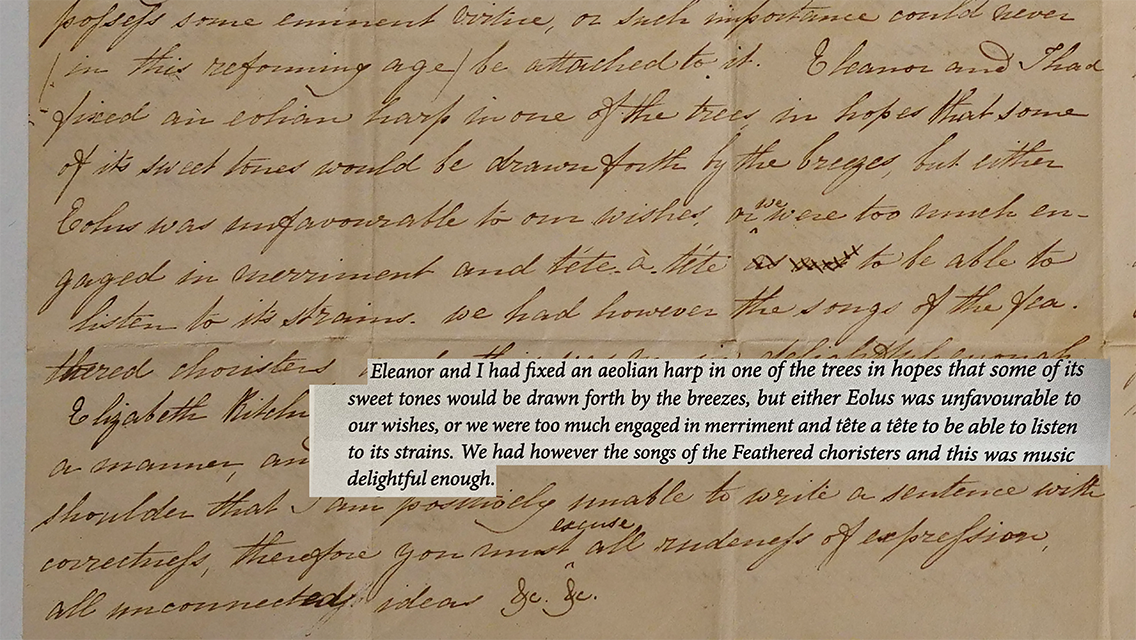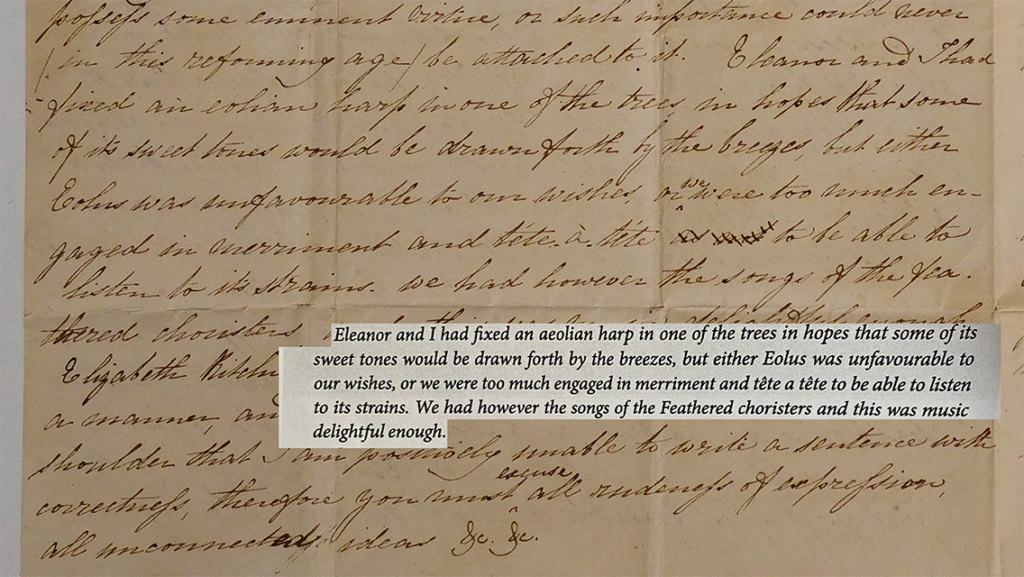 "Eleanor and I had fixed an aeolian harp in one of the trees in hopes that some of its sweet tones would be drawn forth by the breezes, but either Eolus was unfavourable to our wishes, or we were too much engaged in merriment and tête à tête to be able to listen to its strains. We had however the songs of the Feathered choristers and this was music delightful enough."
In August 1835, Mary Napier Lincolne wrote to her brother William, who was away in Witham, describing life back at home in Halesworth.
One event she recounted was of a tea party she attended with her friend, Eleanor.
Inspired by the reference to 'Feathered choristers', Alex asked the children to write about where they were 'from', using two word to describe the sights, sounds, smells, tastes and feelings of home.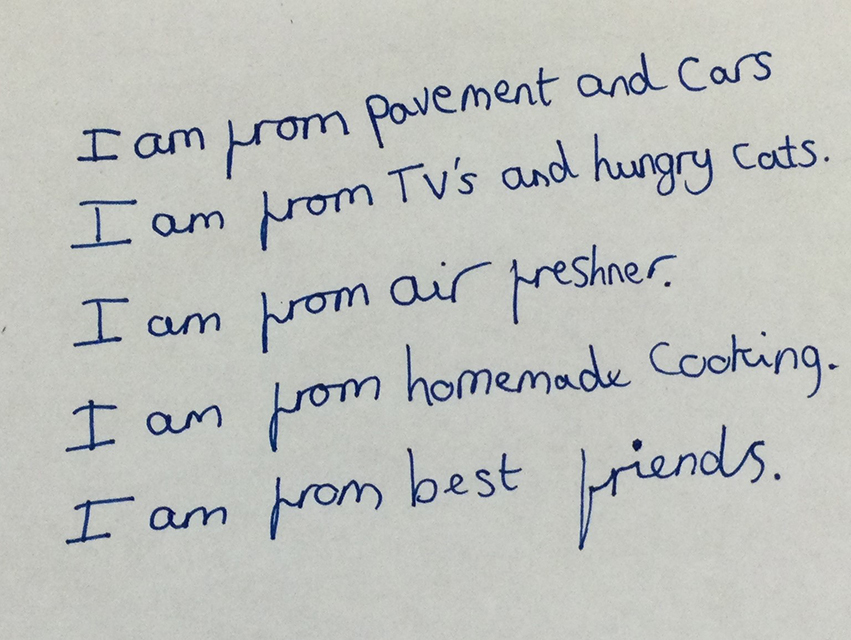 I am from pavement and cars
I am from TV's and hungry cats.
I am from air freshner.
I am from homemade cooking.
I am from best friends.
Then they created huge envelopes in which to send their poems to the residents at Beech House.

An Important Invitation
The residents were invited to do the same activity, and the response was amusing, informative—and very moving.
They wrote about being from views of green fields and sea side, from the sounds of cows mooing and church bells, the smells of oil lamps and sweet peas, the taste of herbs, chocolate and red wine and feelings of happiness and being safe.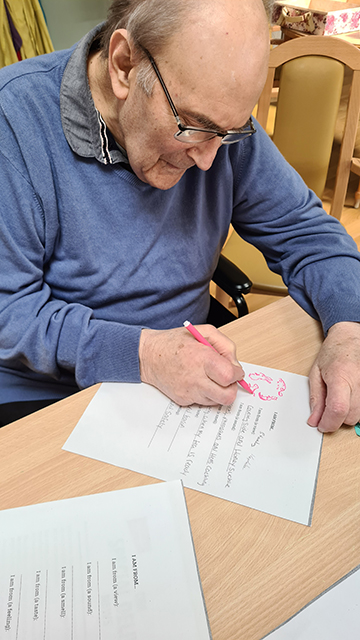 The residents listened to a recording of the children reading their poems and responded not only with recordings of their own poems but also with some additional sounds, including that of a donkey braying; the children were delighted.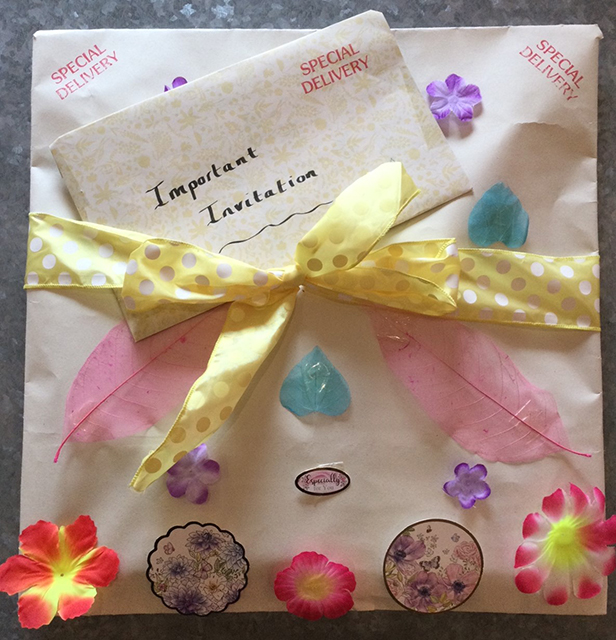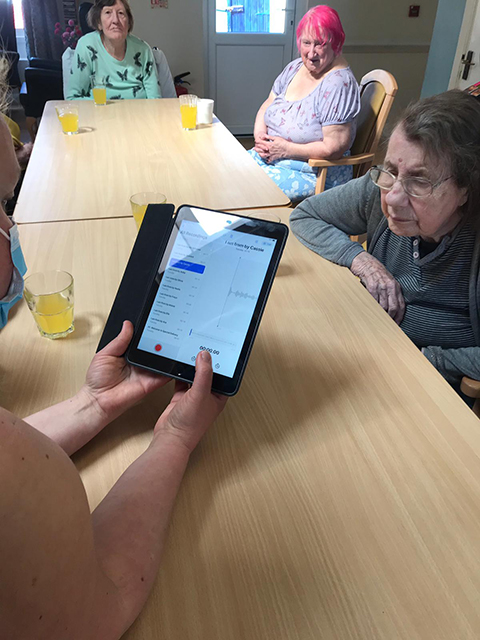 "I am from windy farm
I am from MOOS, my brother and animals
I am from cat litter tray, food, COWS, animal scents
I am from food, cows, animals, sea
I am from safe and warm."
An 'I am from …' poem written by a pupil at Edgar Sewter Primary School
"I enjoyed it very much [and] am looking forward to next week. I loved hearing the children's letters."
A resident at Beech House care home talking about their first Special Delivery session
Keep up to date
Subscribe to our newsletter and receive information about our latest work and forthcoming events.
By subscribing to our newsletter you agree to the terms laid out by our privacy policy