26 May 2022
Special Delivery Stomp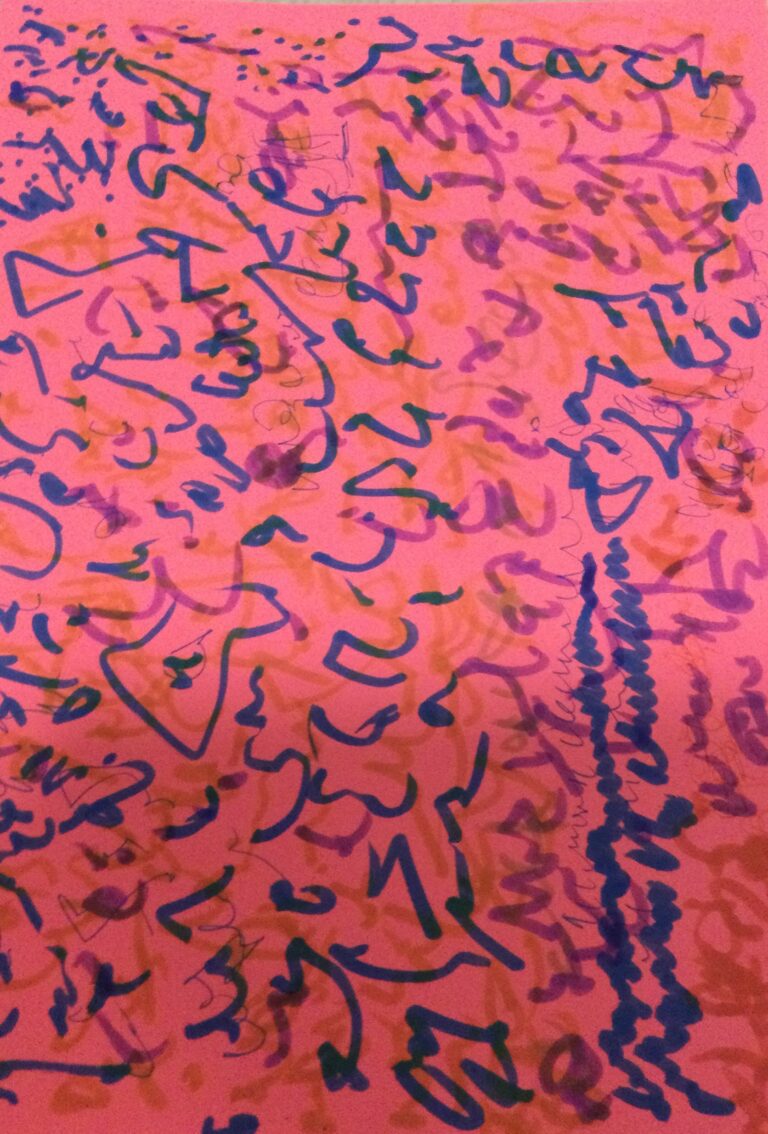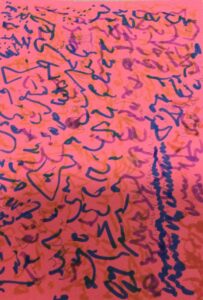 This week, Kate compiled an inspired play list, with classics like Artie Shaw's Special Delivery Stomp, Pat Boone's Love Letters in the Sand, and the Marvelettes singing Please Mr Postman—and the residents danced their pens across the sheets of paper in time to the beat.

Special Delivery Rock and Scroll
Having shared back their Imaginary Scrapbook poem, the residents then came up with several additional suggestions for the children's visit to the Archives.
They wrote them down on strips of paper, wrapped them up in their dance-decorated sheets of paper and made these fabulous scrolls for the children to take to Suffolk Archives.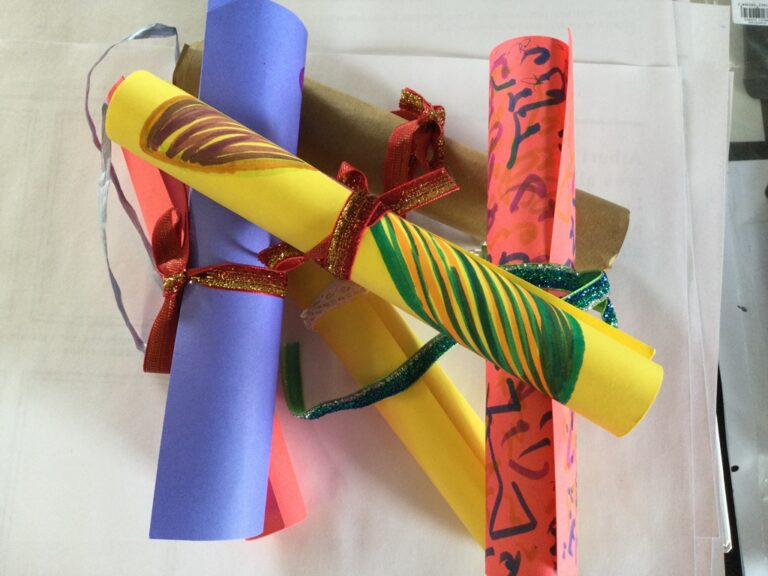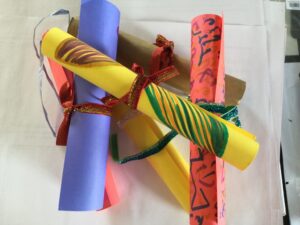 "It was wonderful, seeing how much they were enjoying themselves."
Britten Court Staff
Keep up to date
Subscribe to our newsletter and receive information about our latest work and forthcoming events.
By subscribing to our newsletter you agree to the terms laid out by our privacy policy