SD The Lincolnes come to Halesworth
26 April
In 1816, the Lincolnes moved from Essex to Halesworth to take over a drapery and grocery business in the Market Place.
As leading citizens of the town and also strong Congregational Church
members, the Lincolnes were well placed to observe daily life in the town.
They were also prolific letter writers; there are over 200 letters in the
collection, including an account of the young Queen Victoria's coronation, celebrated in Halesworth with a dinner of cold roast beef and plum pudding for 1200 poor people served up on tables along the length of the Thoroughfare, and requests from daughter Mary from her boarding school in Beccles for a French Dictionary and some piano pieces.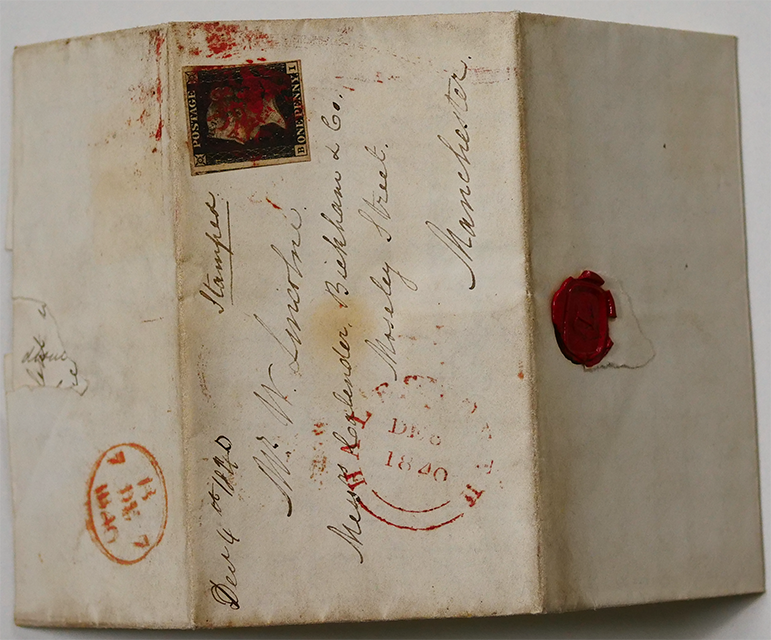 Dec 4th 1840 Stamped
Mr W. …
Messrs … Bickham & Co
Moseley Street
Manchester
Franked Halesworth Dec 1840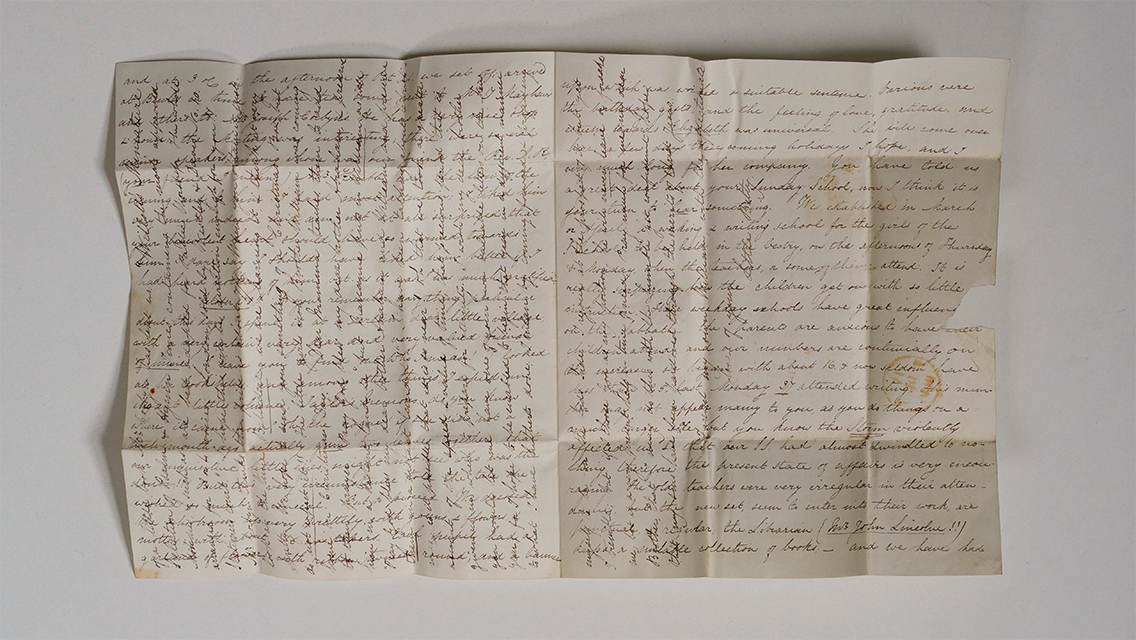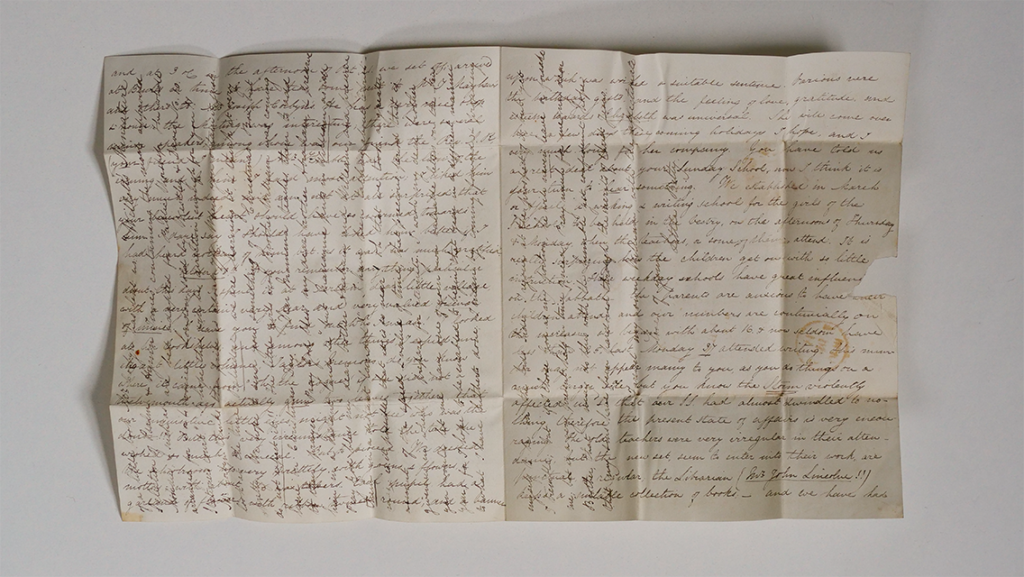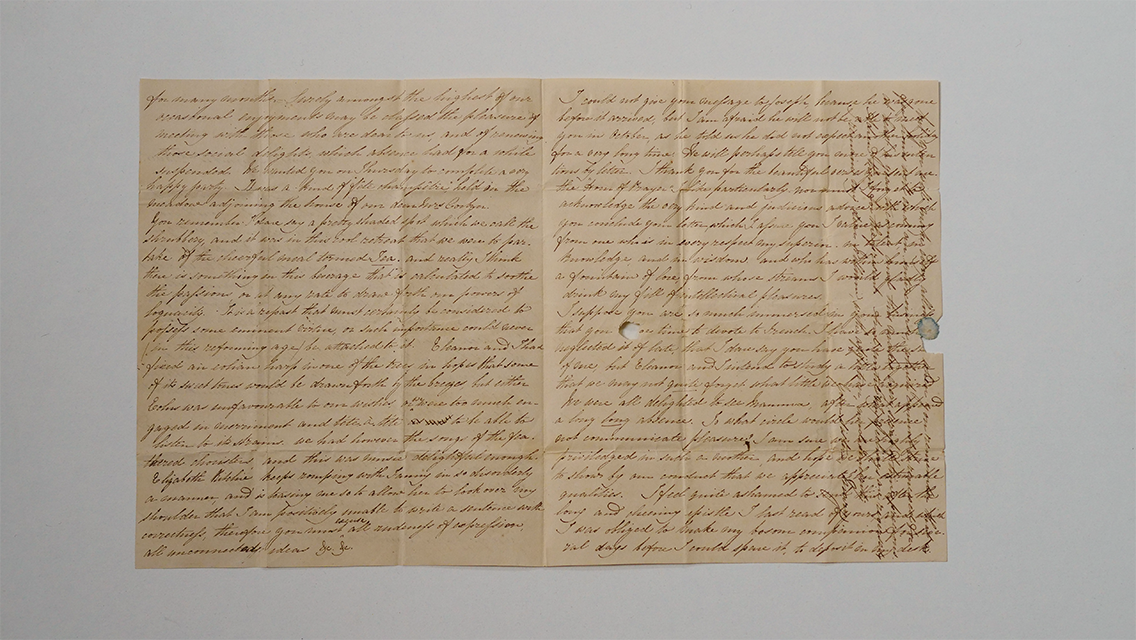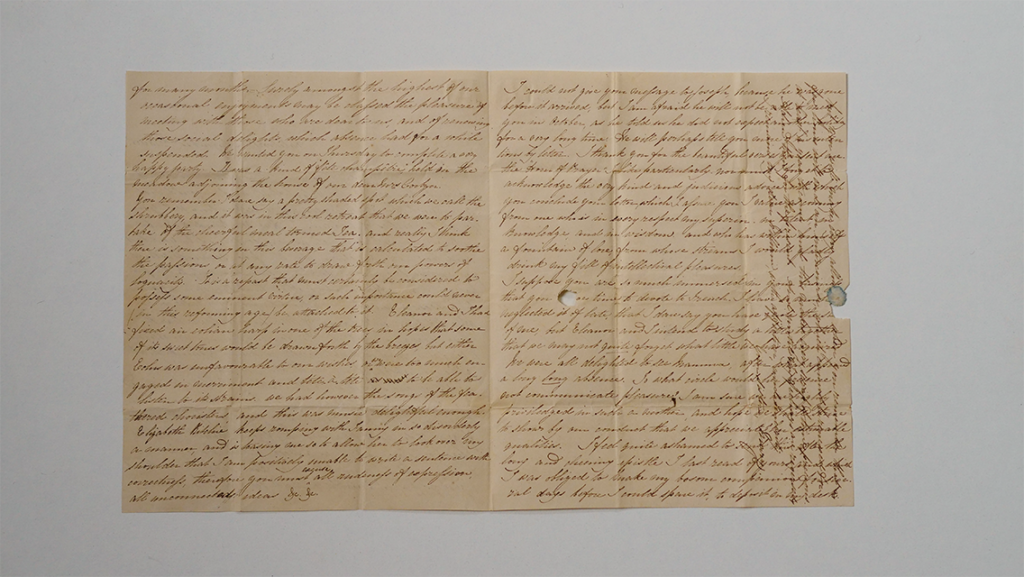 Keep up to date
Subscribe to our newsletter and receive information about our latest work and forthcoming events.
By subscribing to our newsletter you agree to the terms laid out by our privacy policy