SD The Marvellous Collections
22nd March – The Marvellous Collections
Here are the two poems –
If we had the strangest magical archive
so our most precious things would always exist
a marvellous collection of sounds, smells and smiles
what would you want to add to the list?
The adults wanted: –
The sound of a choir and Sunday church bells
or the buzz of children as they laughed and played
or a relaxing dream of a running stream
or Glenn Miller's Moonlight Serenade.
Or the warming smell of cakes baked in an oven
the odd whiff of tar, sniff of creosote or paint
or the window open and the aroma of spring flowers
or the pong of Old Spice that once made you go faint.
Or let's add that smile when your daughter arrives
or when you won at golf (it was more of a grin)
your happy face as you watch grandchildren painting their nails
or your biggest smile ever at your lottery win.
Somewhere secure for your necklace (a row of pearls)
or the piece of china from Spain or your angel ceramic
the safest space for that photo – father in his highlander kilt
a place near our heart for that one special gold locket.
The children suggested: –
The patter of the rain when you're in a tent
the sound of lamb teddy pressed next to your ear
or the silence under water when you hold your breath
and all the sounds in the world disappear.
The smell of new books that makes you relax
or bacon frying for breakfast each Christmas day
the scent of nan's perfume, all lavender and roses
and freshly baked brownies made your own special way.
Your sister's smile when you make her laugh again
or when you see Bluebell the dog, running fast
and those super smiley faces in the playground
and big grins when you think of the past.
A place for your giant teddy with a red tie round its neck
and your toy cow or duck teddy you'll keep forever
and the hoverboard you got for your birthday
and mum & dad's wedding photo–all of us together.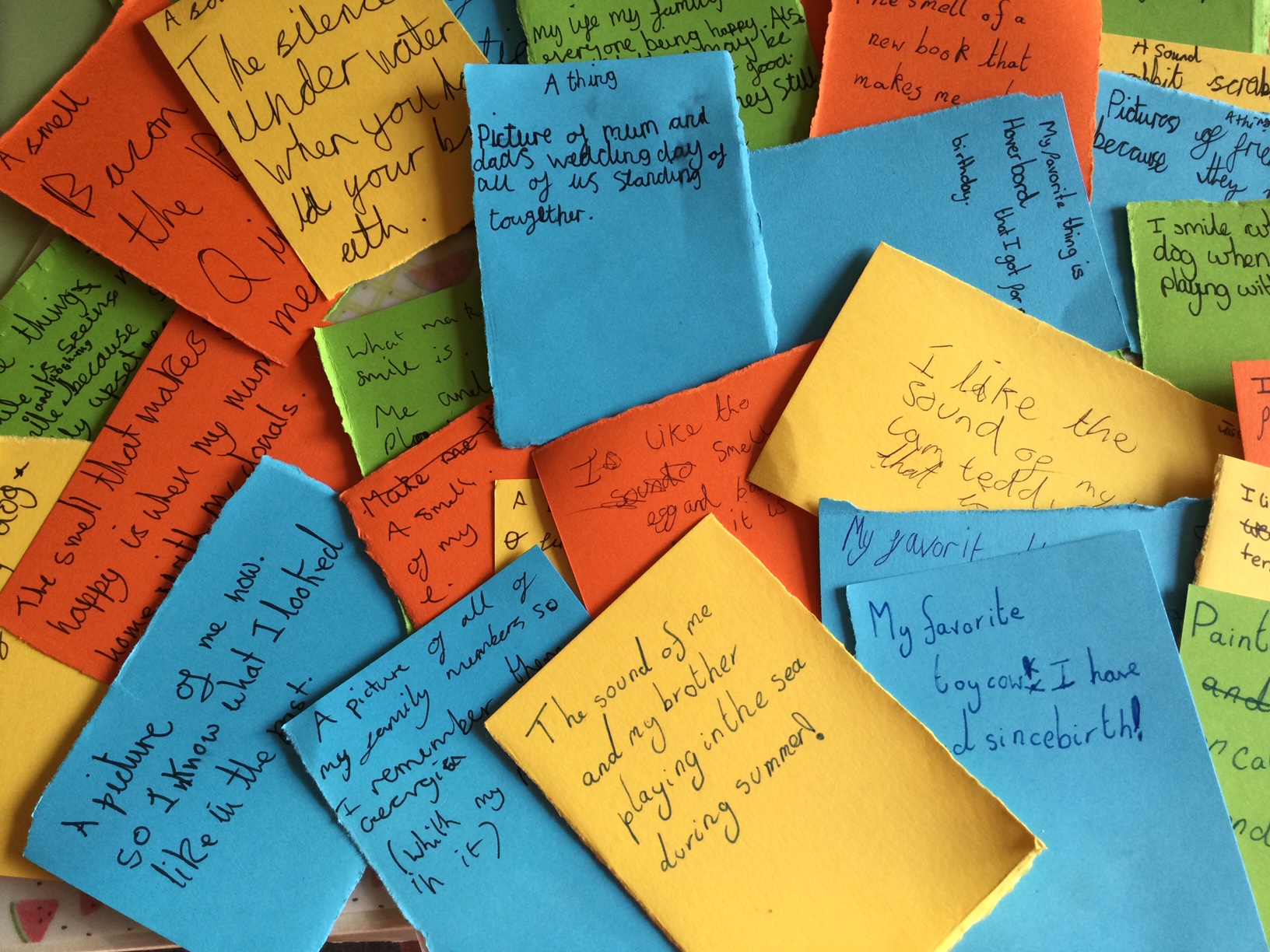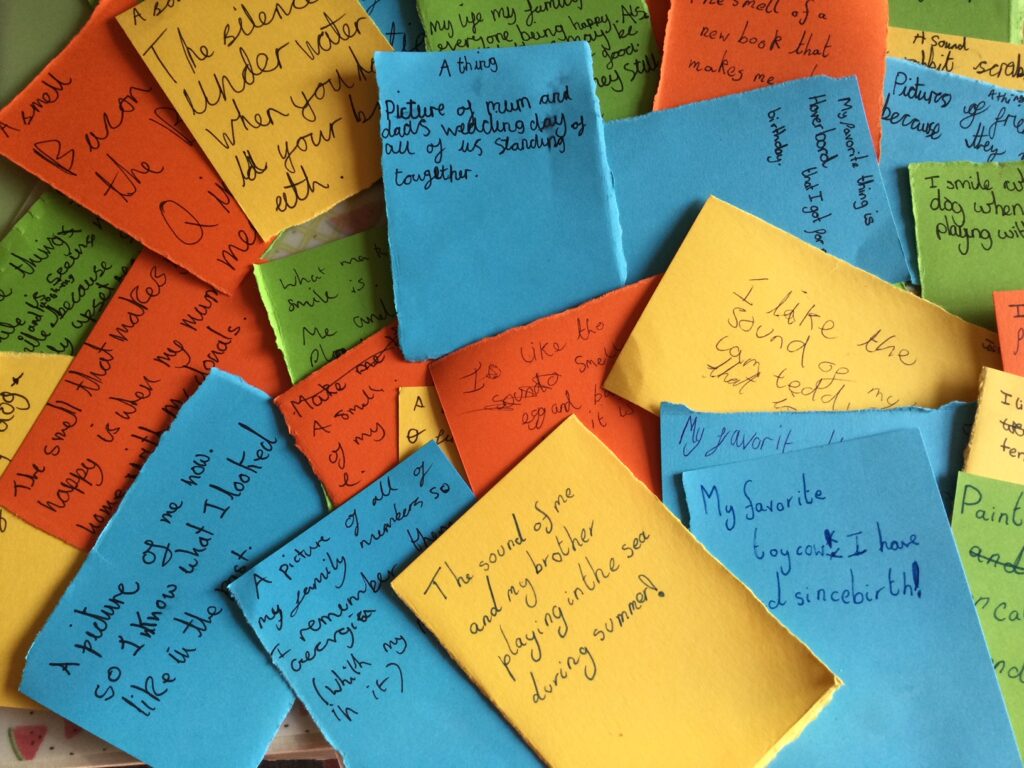 Keep up to date
Subscribe to our newsletter and receive information about our latest work and forthcoming events.
By subscribing to our newsletter you agree to the terms laid out by our privacy policy