Edible England meets Special Delivery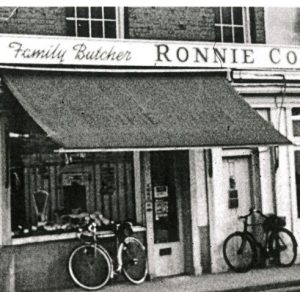 On the 11th September at 10.30am, we will be popping up at Lowestoft Record Offices for a special one-off session as part of the Heritage Open Days.
This year's theme for the Heritage Open Days is Edible England, so we will be welcoming locals to share their tales, past and present about buying and eating food in Lowestoft. Dean will be sharing a cuppa and a chat with locals as we get a snapshot into Lowestoft's history of food culture over the years; there will be a special focus on the Westgate Letters written to the Lowestoft Journal in the eighties, as inspiration to help build a picture of how food has featured in people's lives across generations. The shared stories will be complied into new time capsule poem to add to the archive.
Lowestoft Record Office will be offering us special access to some fascinating archive material for the morning as well as providing a comfortable, safe space to join in Dean's activity.
The session is totally free, no experience is necessary and refreshments will be provided. Booking is essential via the Heritage Open Days site: https: https://www.ticketsource.co.uk/whats-on/lowestoft/lowestoft-archives/heritage-open-days-at-lowestoft-archives-special-delivery-with-dean-parkin/2021-09-11/10:30/t-axvley
Come and join us on Saturday 11th September, 10.30am – 12.00pm and share your food story to be in the time capsule mix.