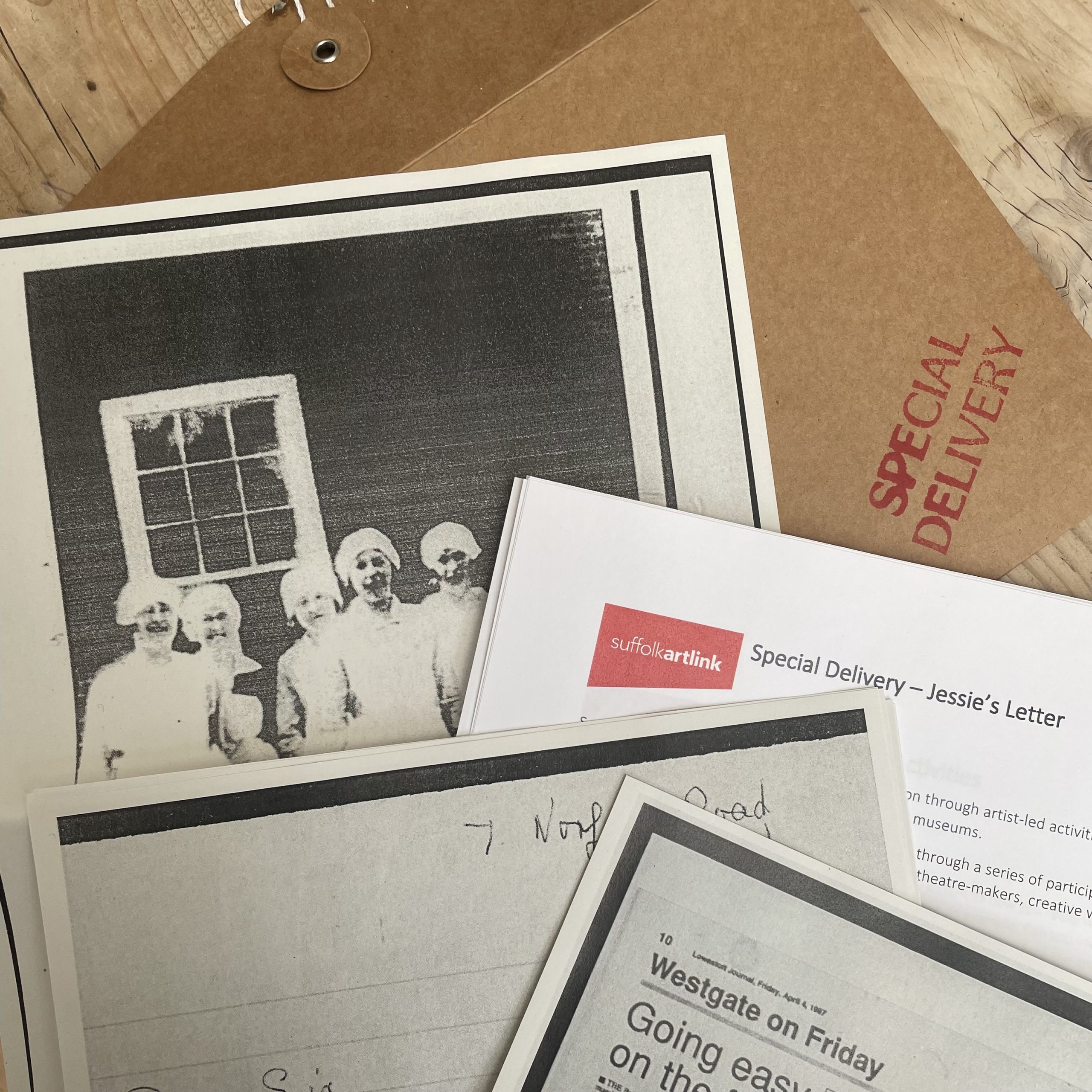 Special Delivery may have been a little quiet lately with lockdowns and restrictions playing havoc, but do not fear, the creative cogs are turning and exciting things are a foot.
In recent weeks, two of our artists, Lynn Whitehead and Caitlin Howells have been busy behind the scenes creating a beautiful, explorative film.
The film offers insight and ideas for engaging with storytelling, and is based on a letter written to the Lowestoft Journal after an 83yr old woman called Jessie recognised her younger self in a photo shared in the Westgate on Friday section of the newspaper.
By using the letter as the theme for the film, our artists explore the passing of time, ways of sharing a story and visual methods of communicating alongside storytelling.
Read a web page copy of Jessie Stockdale's letter to the Lowestoft Journal about being a maid
A specially created activity pack to pair with the film, has been sent to a selection of local primary schools as part of the project. We hope the packs will ignite interest in letter writing, story telling and alternative ways of communicating stories of their own.
Special Delivery is an intergenerational project aimed at working with primary schools' years 4 and 5, as well as local care settings. If your school didn't receive a pack but you would like access to one, or you know a child that would enjoy one, please do get in touch via carrie@suffolkartlink.org.uk
In other news, we are excited to be able to announce that we will be working on the next iteration of this project this coming Autumn at Pakefield Primary School and Hildesely Court.
We are hopeful that our artists Caitlin and Dean will be able to deliver the work face to face should restrictions continue to allow. Planning is in progress, with the next sessions due to commence in September 2021.