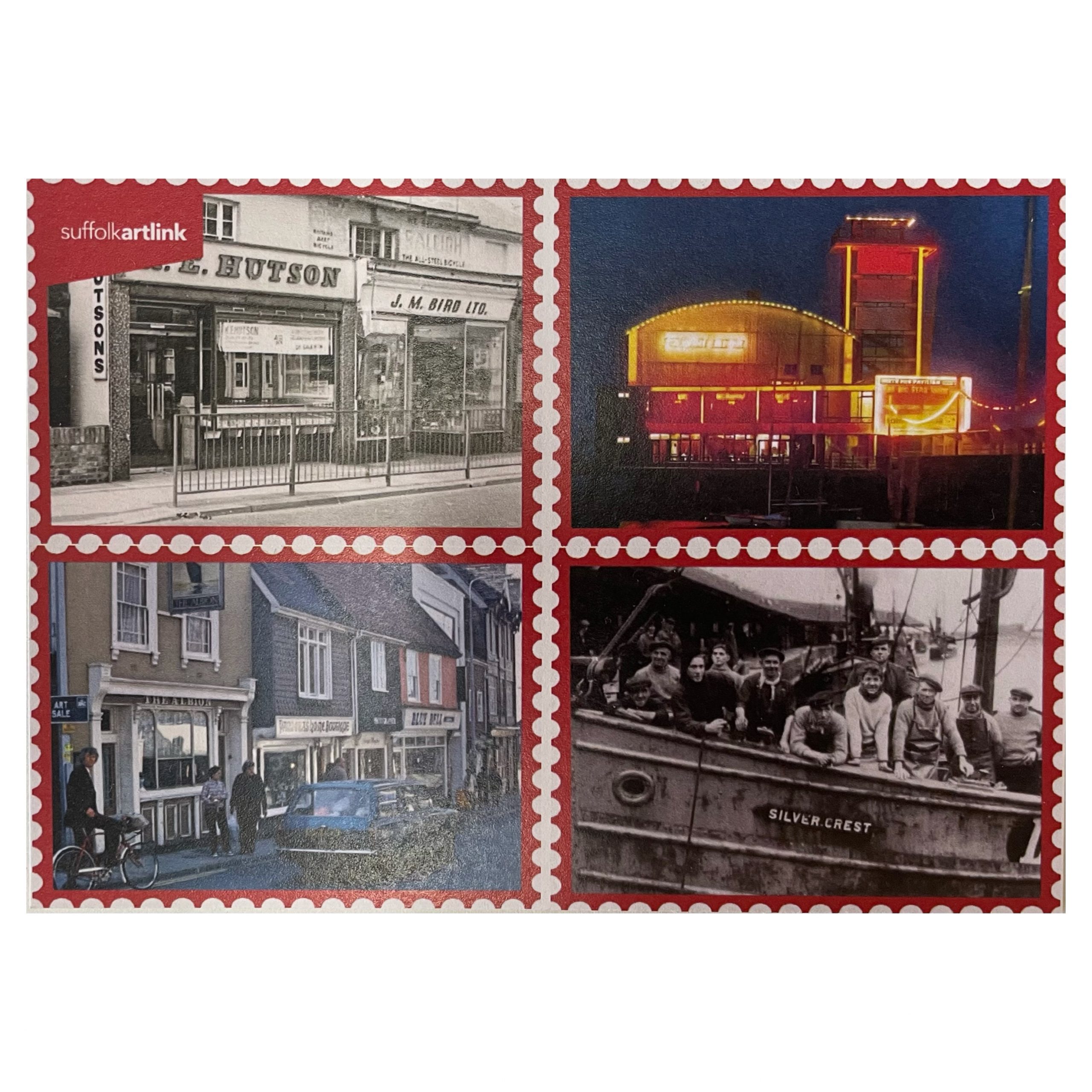 As part of the recent Heritage Open Days, Special Delivery popped up at Lowestoft Record Offices for a one-off session exploring this year's theme; Edible England with poet Dean Parkin.
Dean welcomed locals to share their tales, past and present about buying and eating food in Lowestoft, as well as chatting about what people would want to archive from their experiences of Lowestoft. To give a snapshot into Lowestoft's food and culture, people were asked 'If you were to write a postcard to someone in the future about your time in Lowestoft, what would you share?'.
Dean complied the shared stories, via our Lowestoft postcards, into new time capsule poem to add to the local archive by way of celebrating Edible England.
If you missed out on this session, but would like to write a postcard to someone in the future, to share your story, please do head down to Lowestoft Record Office, where they will give you a postcard to fill out. All postcards will become part of a larger piece of work that will be exhibited as part of the Special Delivery project at the Lowestoft Record Office.
Below is the time capsule poem created with Dean Parkin.
Lowestoft Sandwich
Summer by the sea, the water, the smell
and wheeling over head – screaming seagulls
Playing football at The Fen
then Mickies for fish and chips
Toast and tea, thick and piping hot
a treat for 25 years at Heil's
Medium biryani, not too spicy
onions with poppadums – bliss!
At the Chinese restaurant with thick flock wallpaper
you could lose an elephant in but the best sweet & sour chicken balls
Filled rolls from the Glendower bakery
synthetic cream & chewy in the middle meringues
Cook your own food at the Black Rock
raw meat brought to the table, pick your own salads
Long hot sausage roll from Tooks
iced bun from the café in Chadds
Strawberry milk shakes at Chez Gillians
all our fish & chips from Gibbs with a free bag of scraps
Cornish pasty or Saveloys from Bake & Take
after the cinema – 1970s takeaways
Skate, burnt butter & capers
recent evenings at the Tramways
Whoosh & sigh of waves on the pebbles
the salty smell of the air – best place ever
So much sandwiched
between beach, sea and rivers