Special Delivery Illustrated News
WOMEN WORKERS FOUND WORKING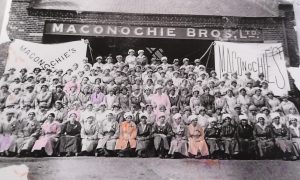 A photograph of nurses from Lowestoft Hospital, hand coloured by a resident at Broadlands.
WASHING FOUND DRYING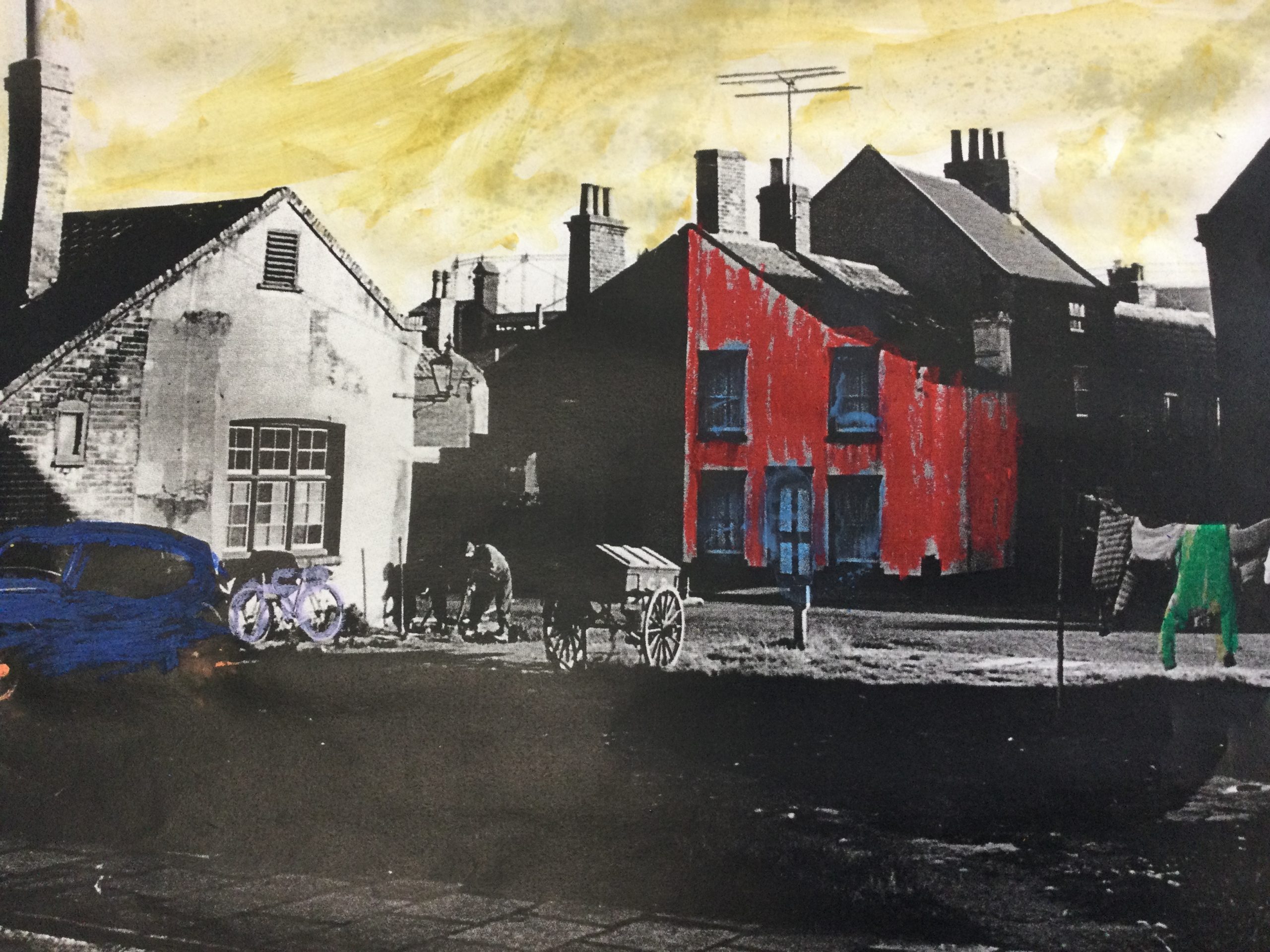 Wax resist techniques used by Eve to recreate a scene from Lowestoft Fishing Village
SECOND LOAD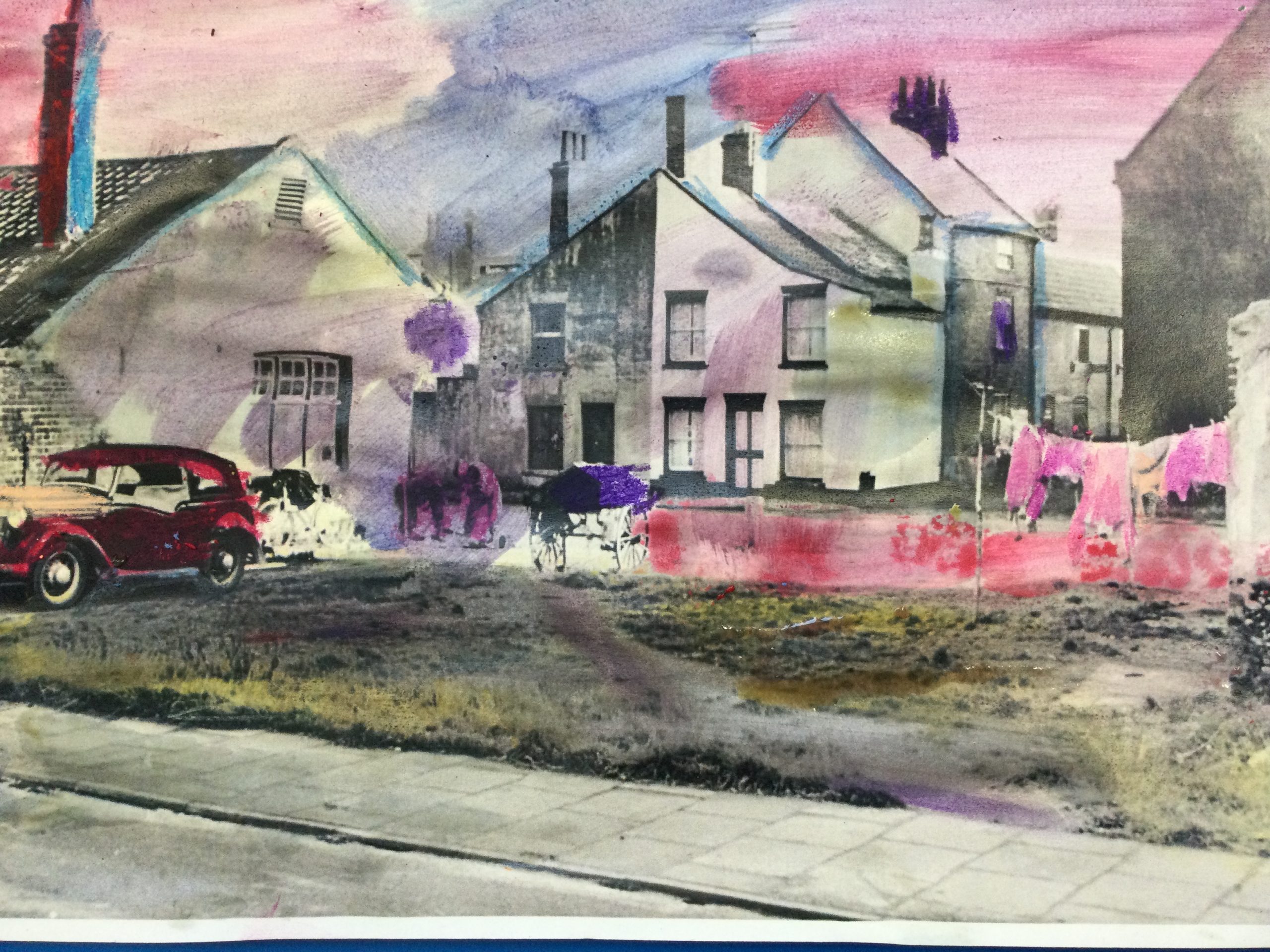 Obviously a good drying day …
MAN ON EDGE
The colouring in this picture makes it look like the gentleman is standing with his back to a waterfall.
SUN SETS BEHIND TREES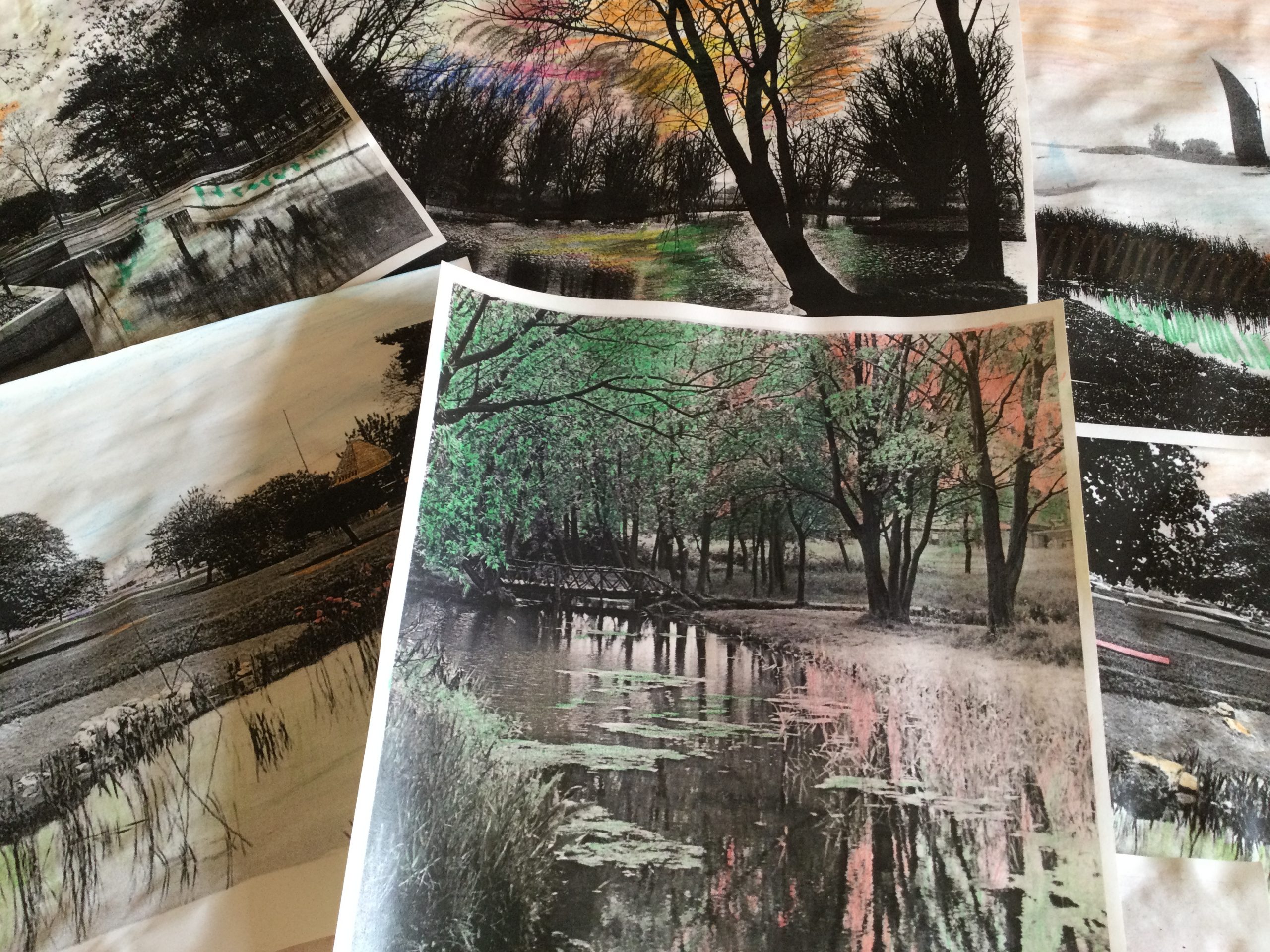 This collection of images was produced by the group at Broadlands.
BE HAPPY, DON'T WHERRY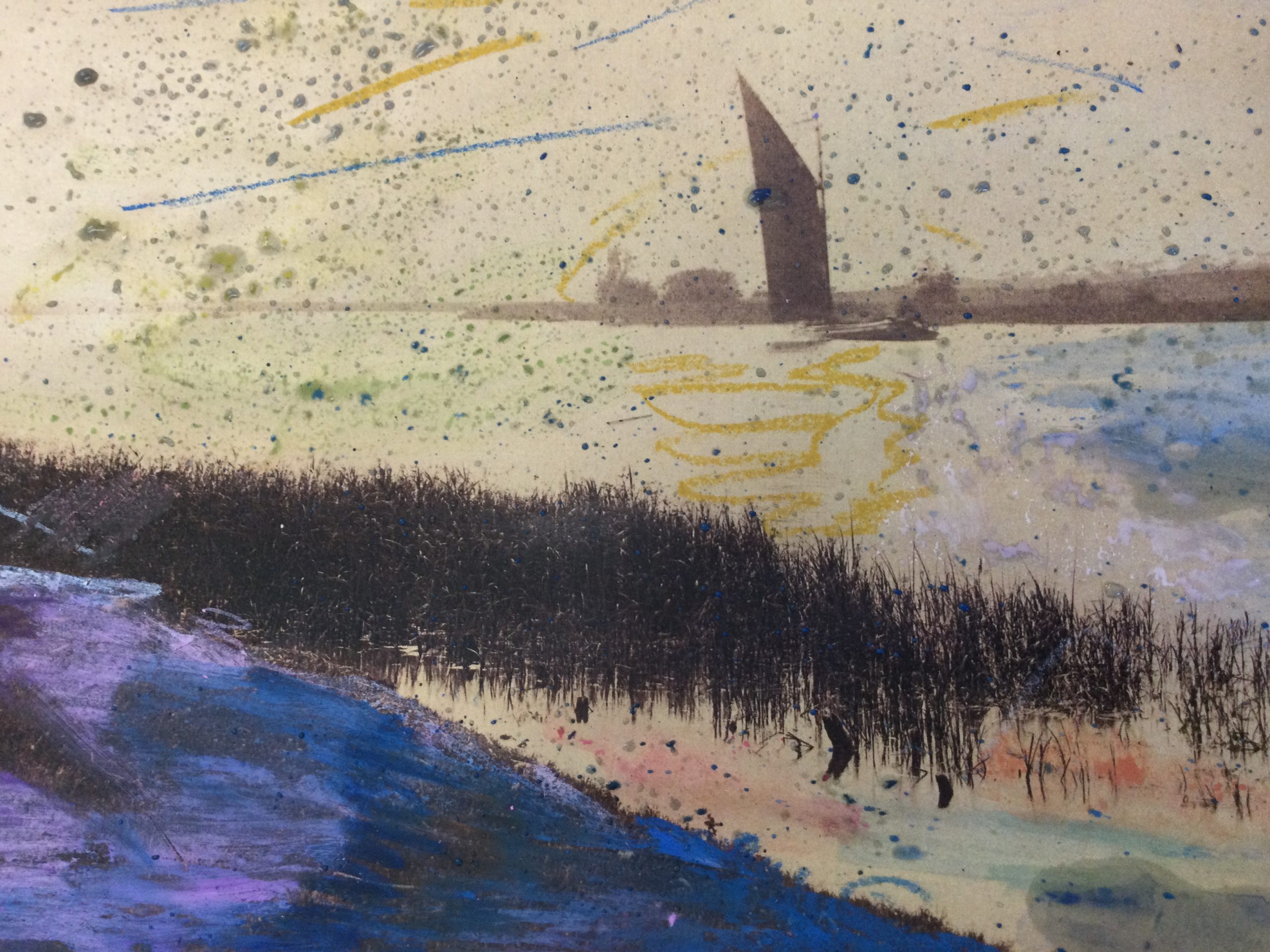 All these images, and many more, were collected during the children's visit to Suffolk Archives.
Over the last couple of weeks, the residents at Broadlands and the children at Oulton Broad have brought the images to life, using wax resist techniques.
"I've never done this before," one pupil told me, "it's cool."