Suffolk Artlink AGM goes online!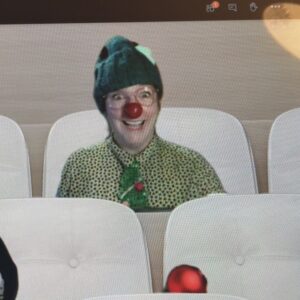 Much has changed in our programme delivery in the past year, which has inevitably seen us moving many of our face-to-face activities online.
To reflect this change of emphasis in our delivery, this year we are producing a digital annual and opening our AGM up to the public through an online event.
Whether you are interested in working with us in future, participating in one of our projects, or supporting our work in some way, we invite you to join us.
During this short online event we'll be launching our new digital annual review. Enjoy a whistle-stop tour of our work over the past 12 months, and hear about how we've been supporting our communities through the arts during a year like no other.
We encourage you to take this opportunity to meet our staff and trustees, and will provide a brief opportunity to ask any burning questions you may have about our work, or just to say hi!
Our first online AGM takes place on Tuesday 27th July at 4.30pm – 5.15pm.
If you would like to attend, please email miles@suffolkartlink.org.uk, and we will be in touch shortly with a link to access the meeting.
We look forward to seeing you, and sharing with you a little of what we have achieved in 2020/21