Greetings From Lowestoft Postcard
Greetings From Lowestoft is a celebration of our seaside town.
We're inviting you to make your own postcard of everything you love about Lowestoft – be as creative as you like! This Activity Guide gives you some ideas of how to go about it.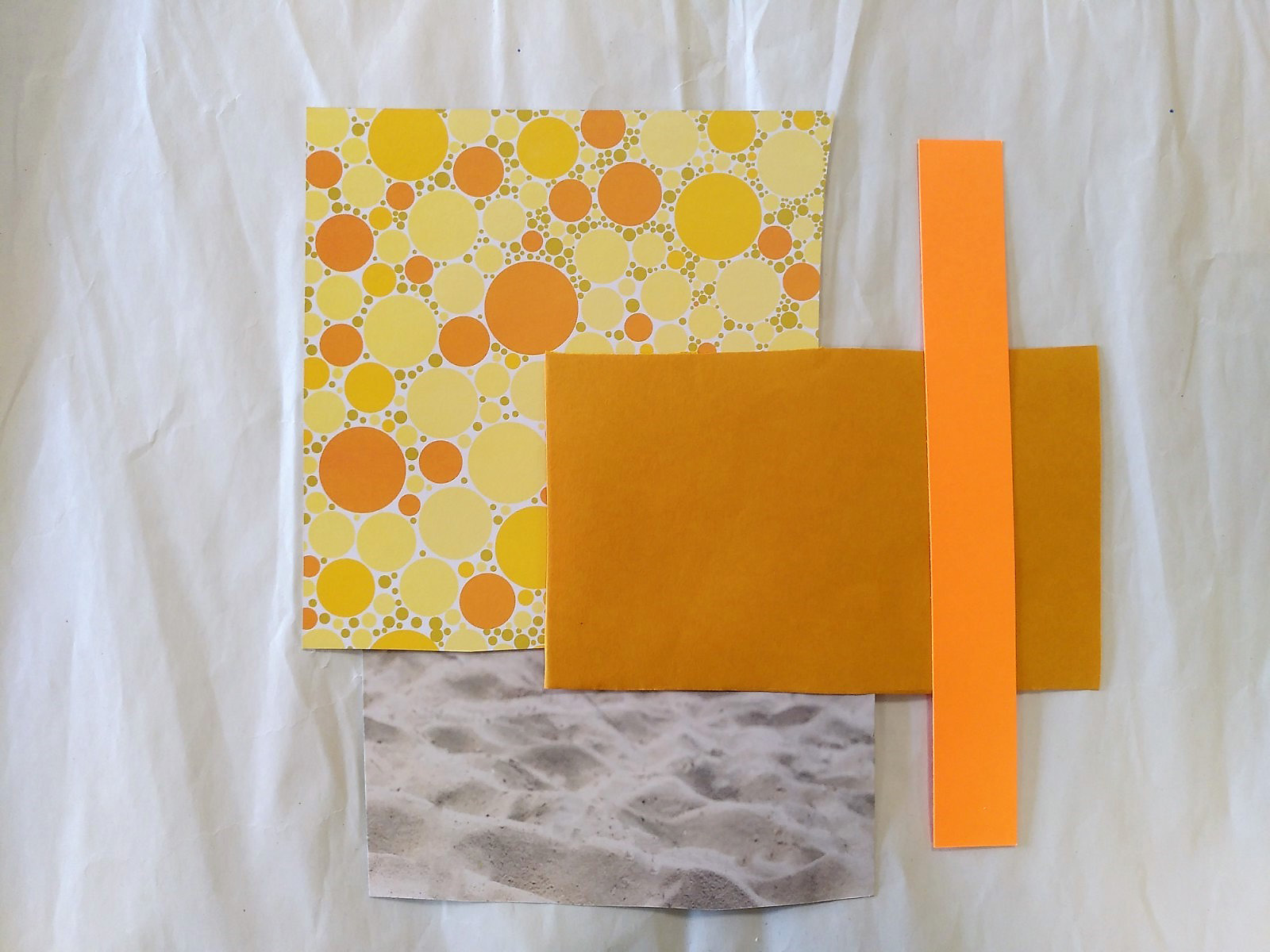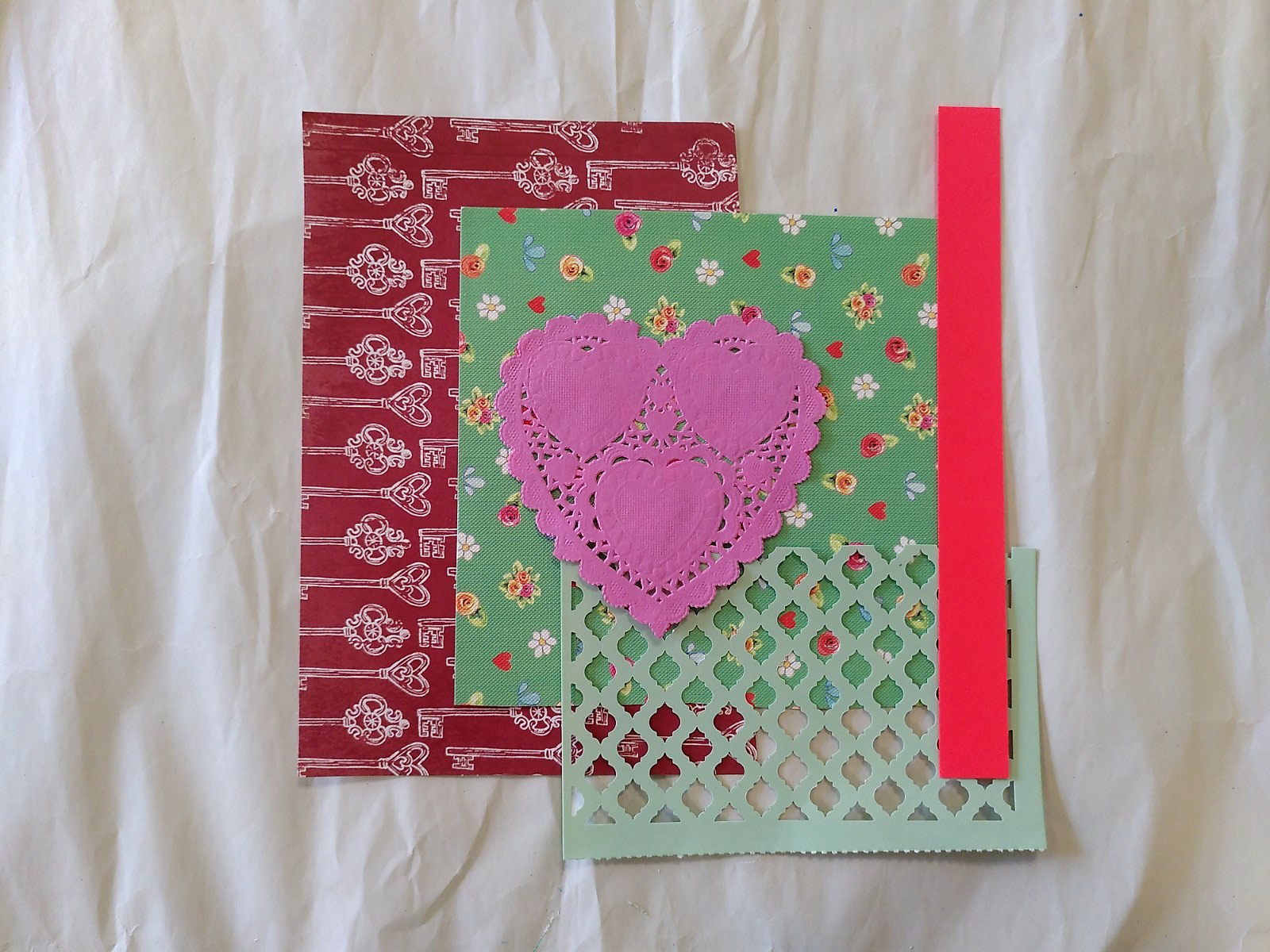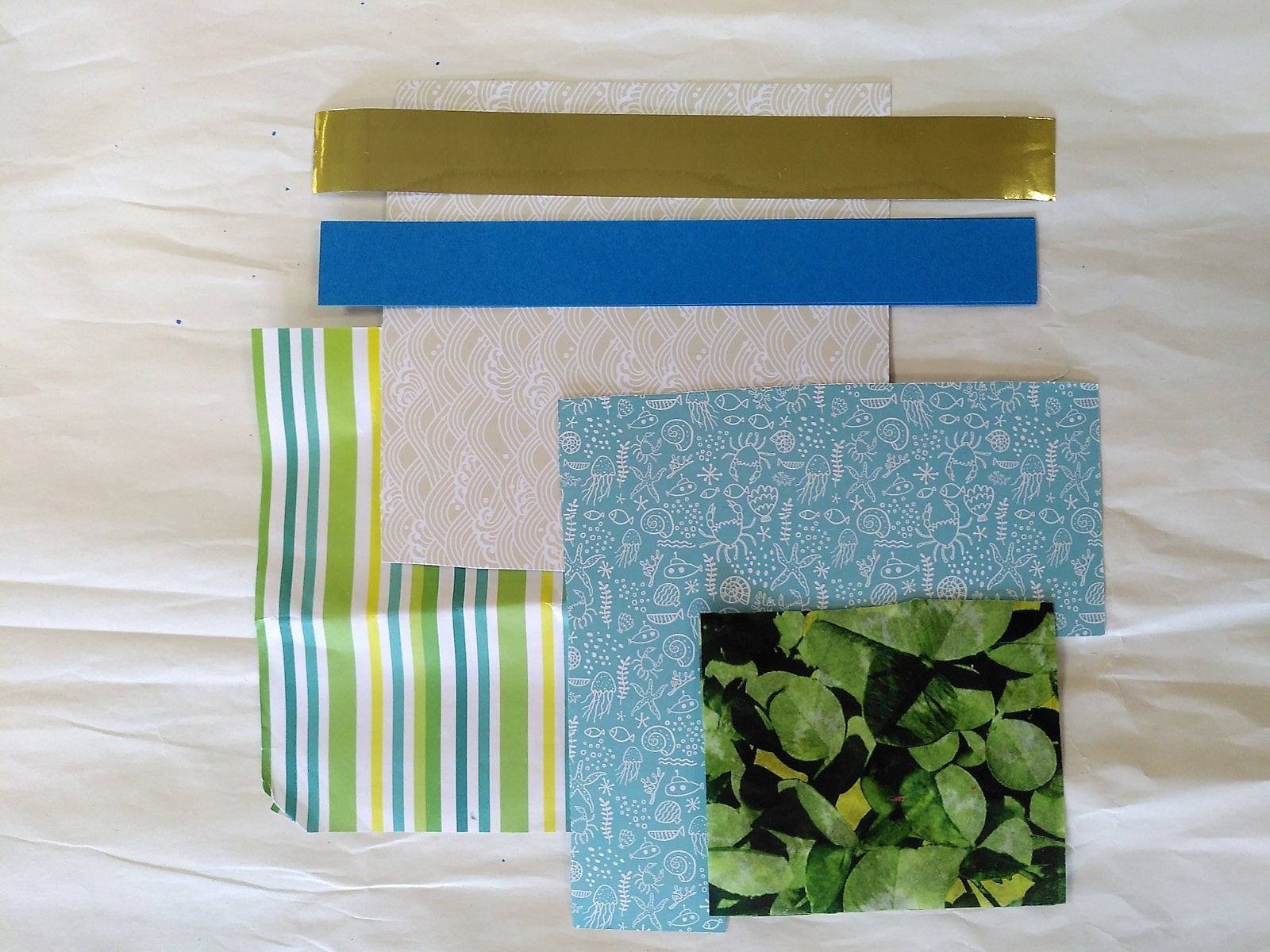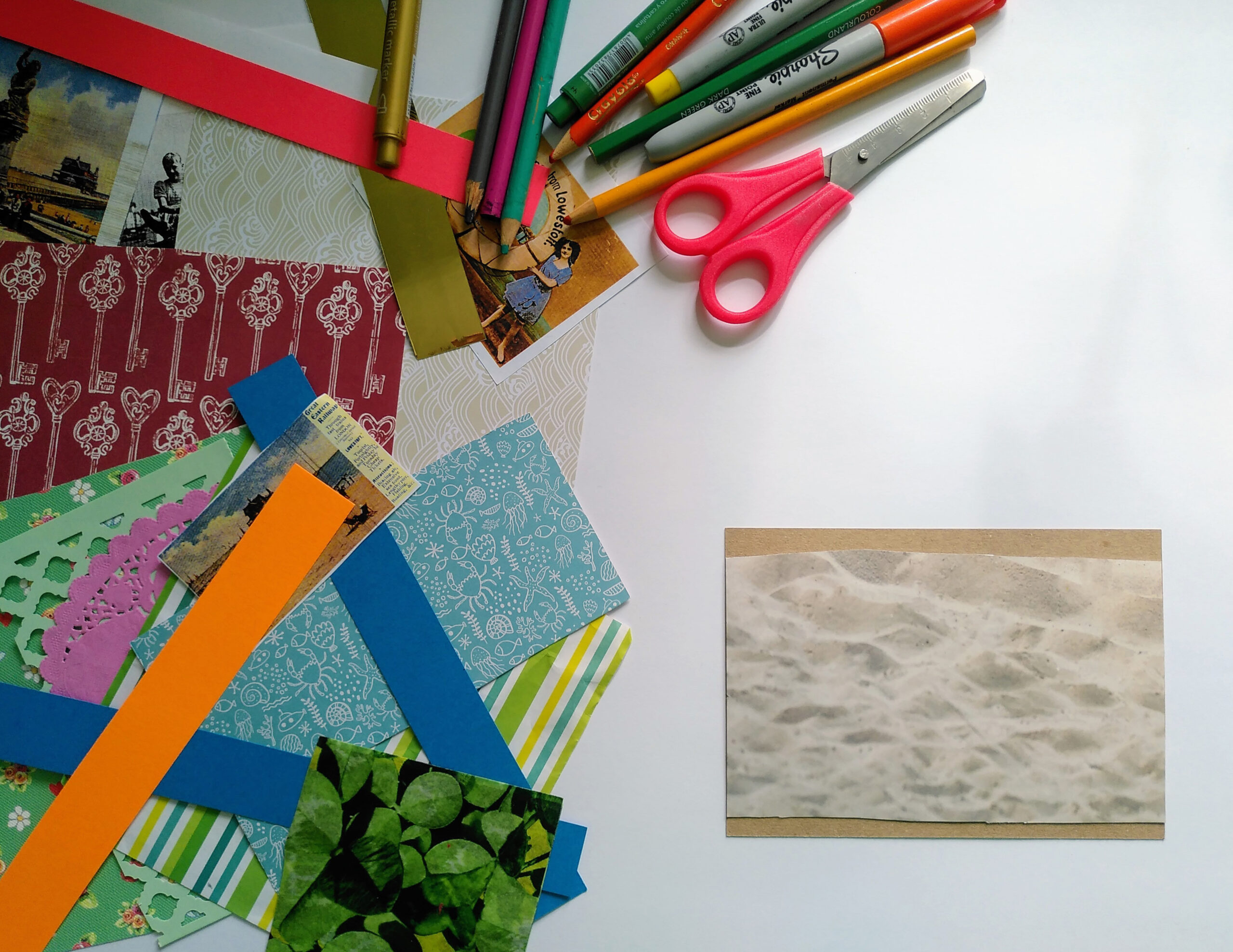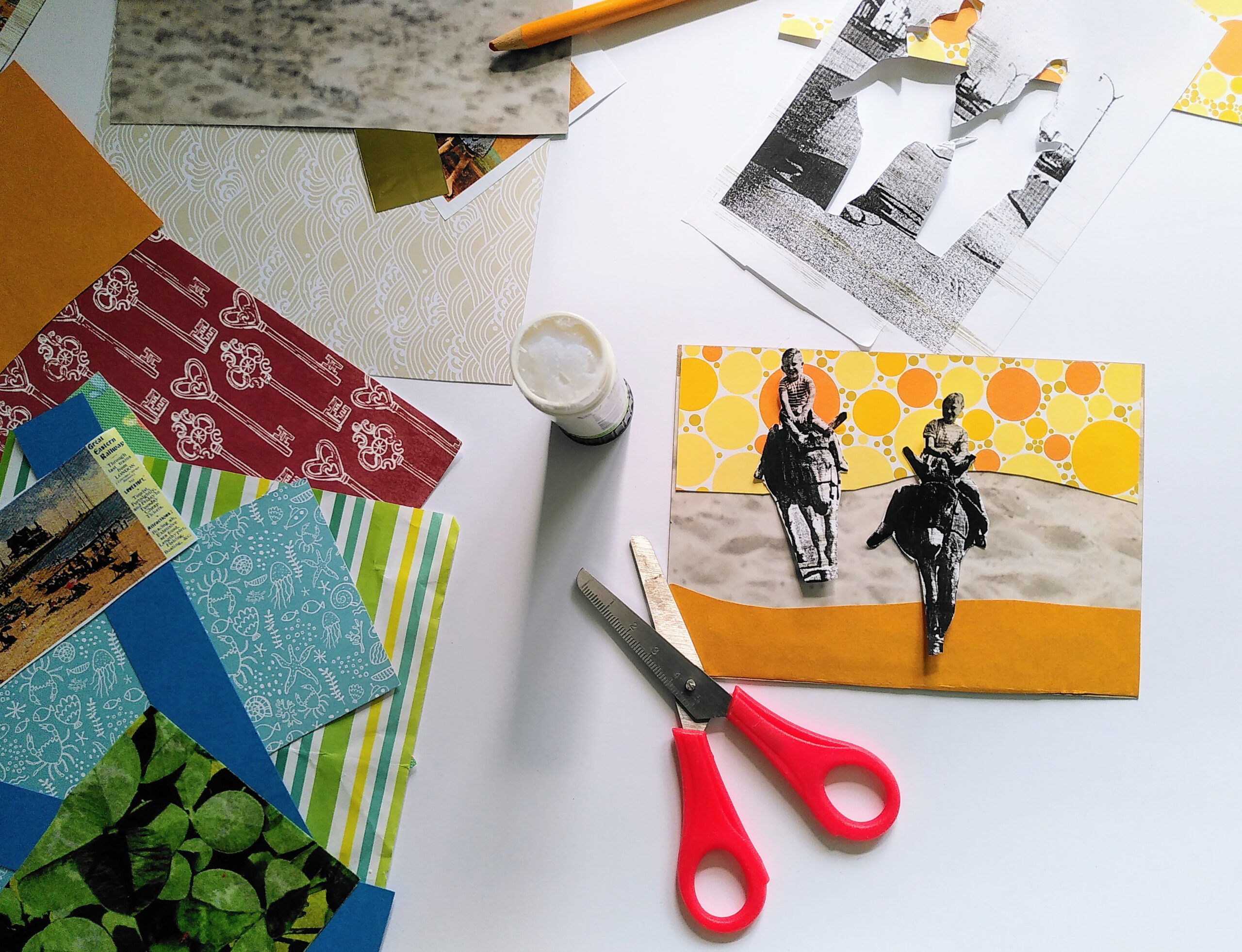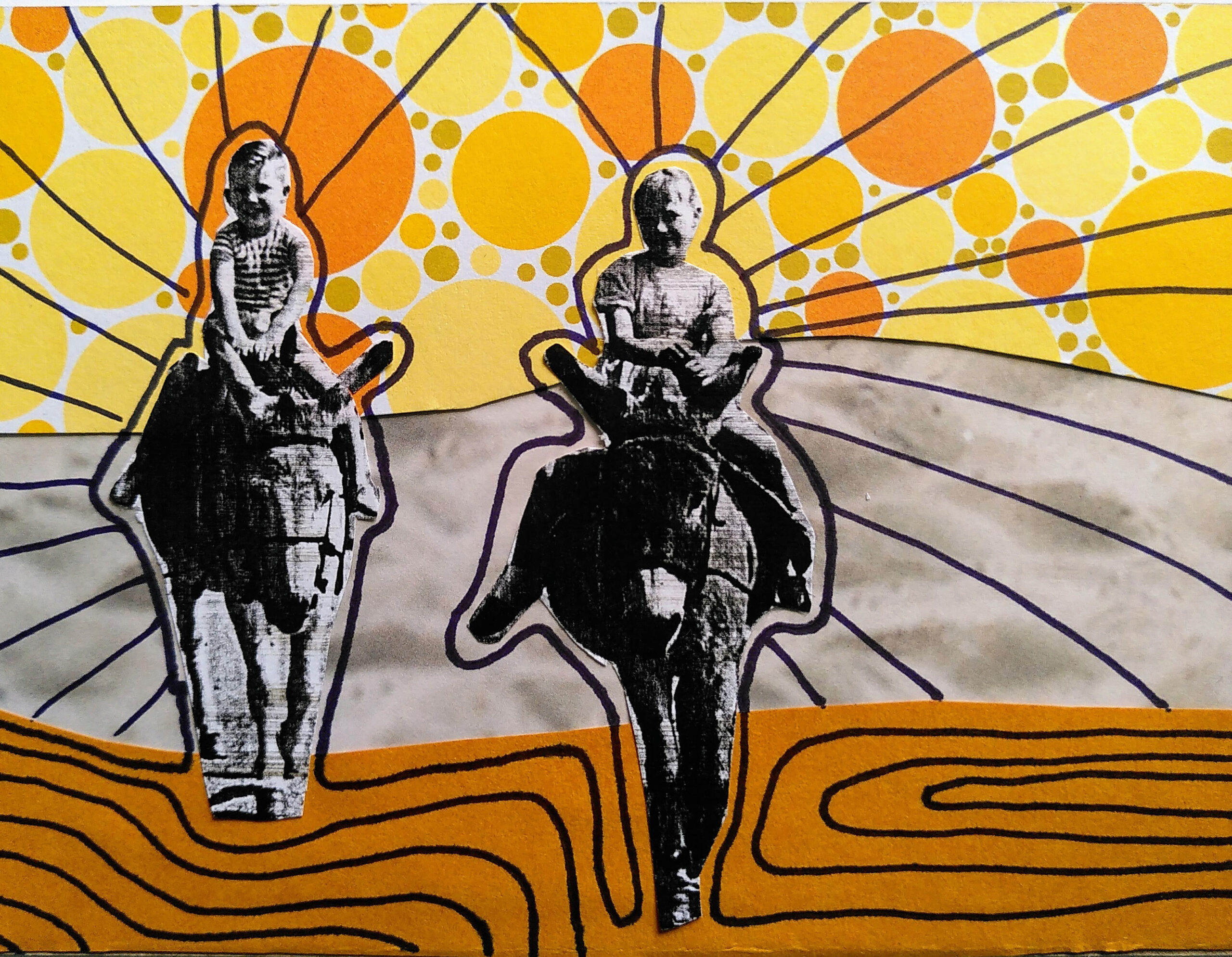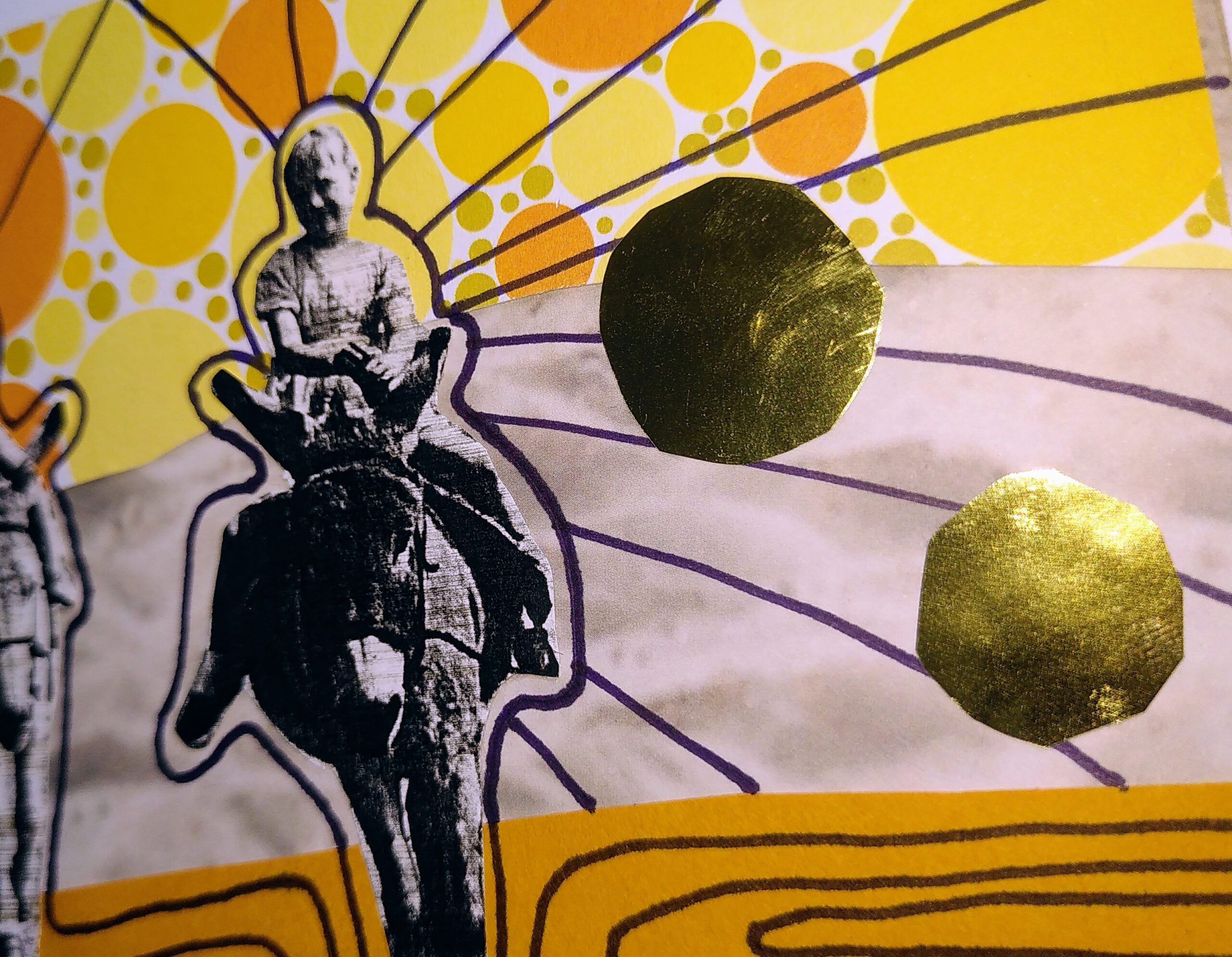 Activity
Picture Lowestoft
Think about Lowestoft and what comes to mind? It might be the:
Sunrise over the sea
Sandy beaches and the Pier
Shops, cafes and theatres
Beach huts, ice creams and seagulls
As well as thinking in pictures, think about other ways you experience Lowestoft, for example
Sights and sounds
Smells and colours
The way it makes you feel
Piecing it together
Create a mood board of your ideas to help get started with the postcard design.
Rummage through your stash of recycled papers and pick out pieces that appeal and inspire you.
Don't glue them yet. First, spread them out on a piece of paper or table top and arrange them in pleasing patterns or colour combinations, so you begin to get a feel of how you want your postcard to look.
Colour your background
The first layer of your postcard will be the background.
Gather together colours that work with your chosen palette. This might include scrap papers, pencils or pens. Add these to your postcard background.
Create your image
Build up your background, using your chosen colour palette and adding texture, pattern and detail to your card. Think about what you want your card to represent and use your mood board for inspiration.
You will need
Postcard-sized card
Glue stick
Paper such as junk mail, wrapping paper, leaflets or magazines
Pencils and pens
Scissors (although ripped paper works really well for collage)
Embellishments such as gems and small cut outs (optional)
Similar sessions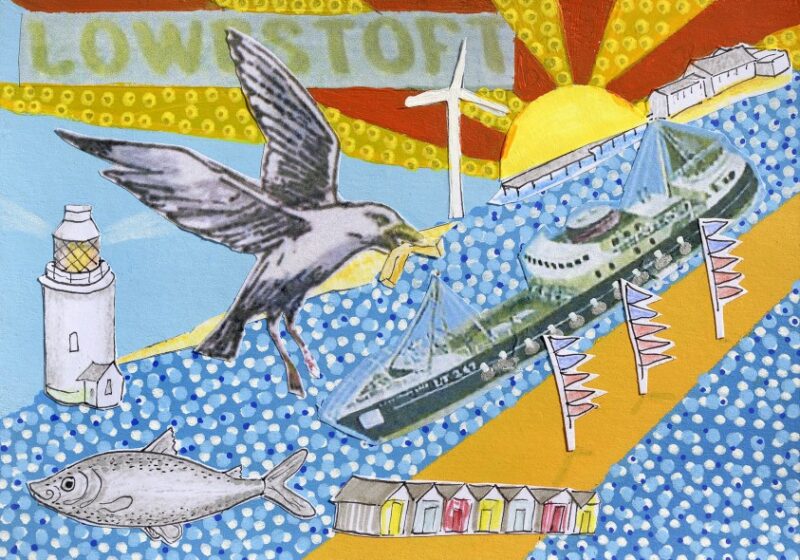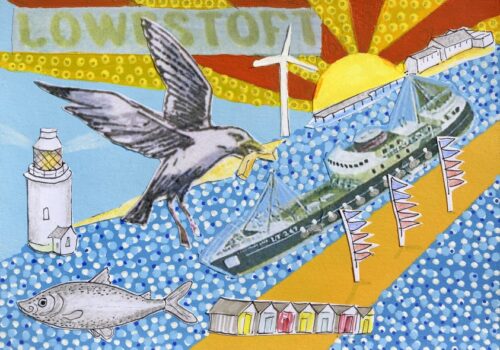 The winners of the competition will be announced by Suffolk poet and writer, Dean Parkin, on Friday 15th December at 5pm at East Point Pavilion
Part of Greetings from Lowestoft