Make Your Own Tied and Pegged Bunting
Greetings from Lowestoft invited residents in the Lowestoft Heritage Action Zones to make their own bunting to celebrate Lowestoft's rich history as a popular seaside resort – and to make the town all a-flutter for the 2023 First Light Festival Parade in June.
Local artist, Genevieve Rudd, suggested four different methods for creating bunting, reflecting the First Light Festival colours of green and blue and referencing the sea and local architecture.
In this online DIY guide, we will do the first two methods – either tying or pegging bunting strips and flags.
The full Guide is available to download at the bottom of this page; if you live in Lowestoft, you may wish to stick to the colours suggested, but please feel free to use whatever recycled materials you have to hand, to make your very own bunting in your very own style.
About Genevieve
Genevieve is a community artist based in Gorleston-on-Sea, Great Yarmouth. She has been facilitating environmental and heritage-inspired art with people since 2011 and when she's not leading creative projects, she loves walking and gardening.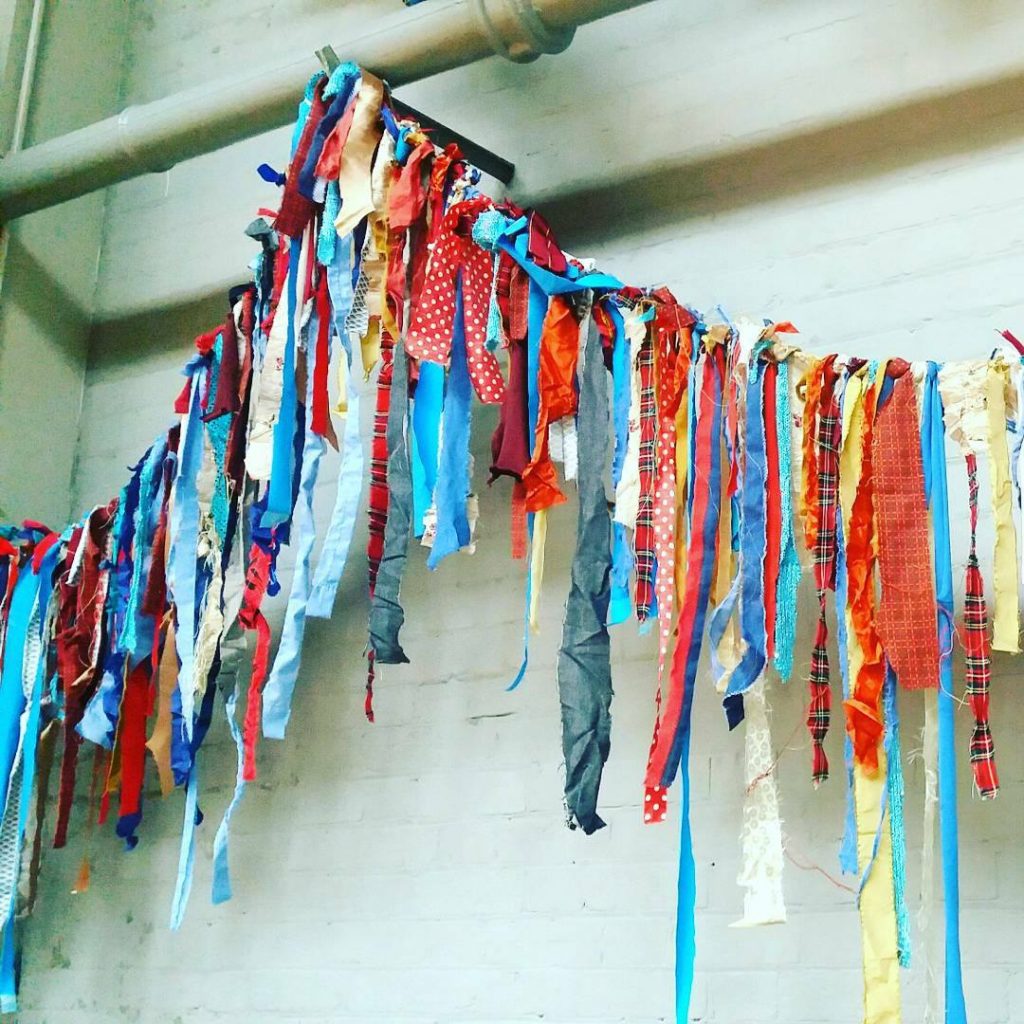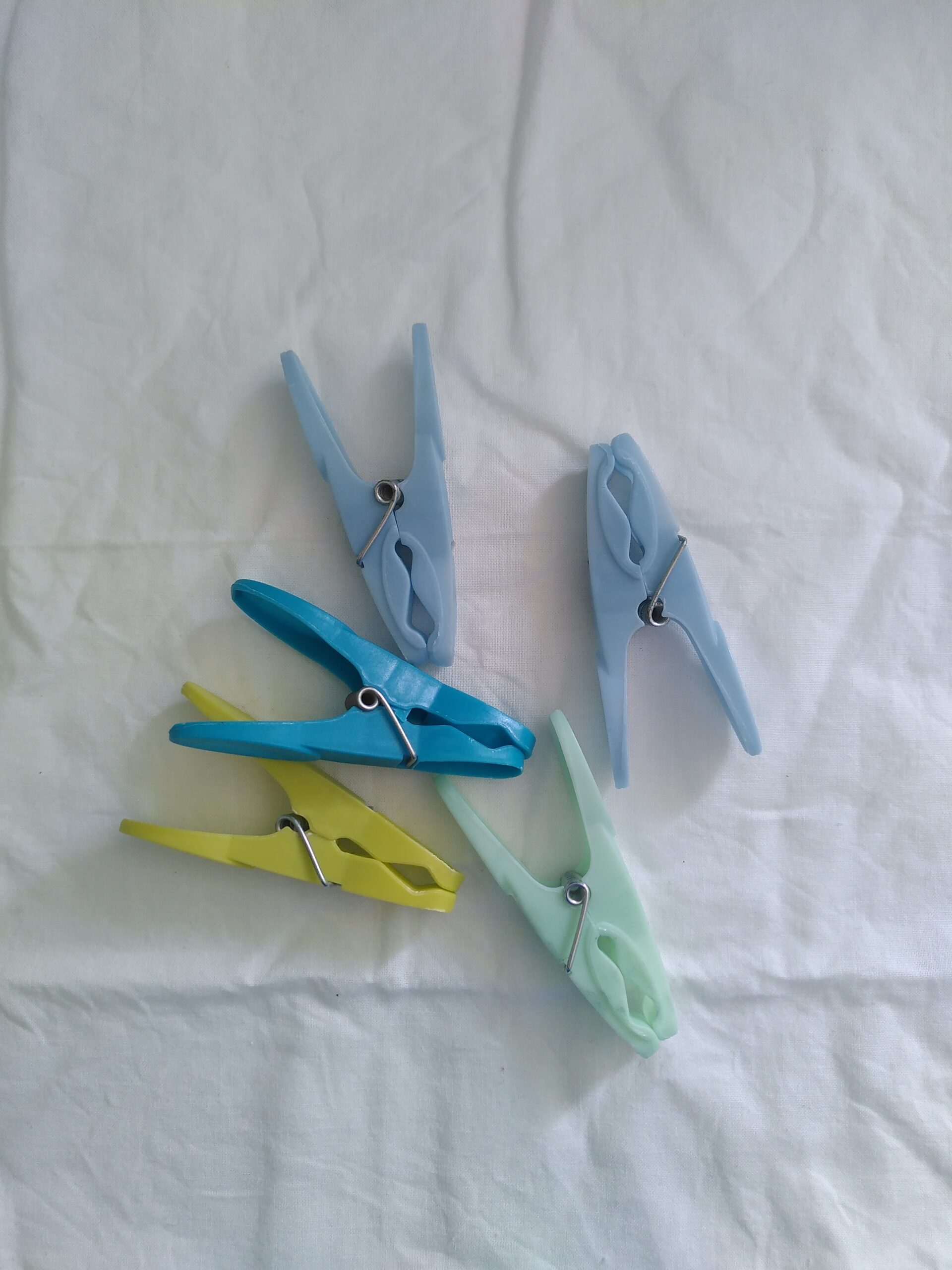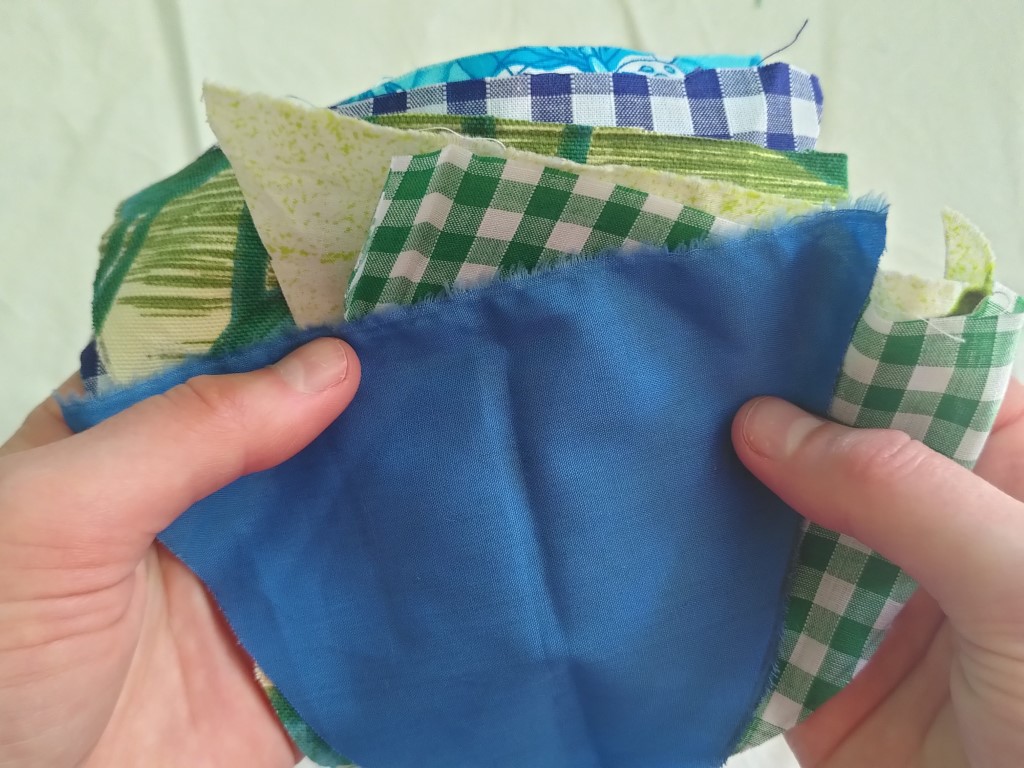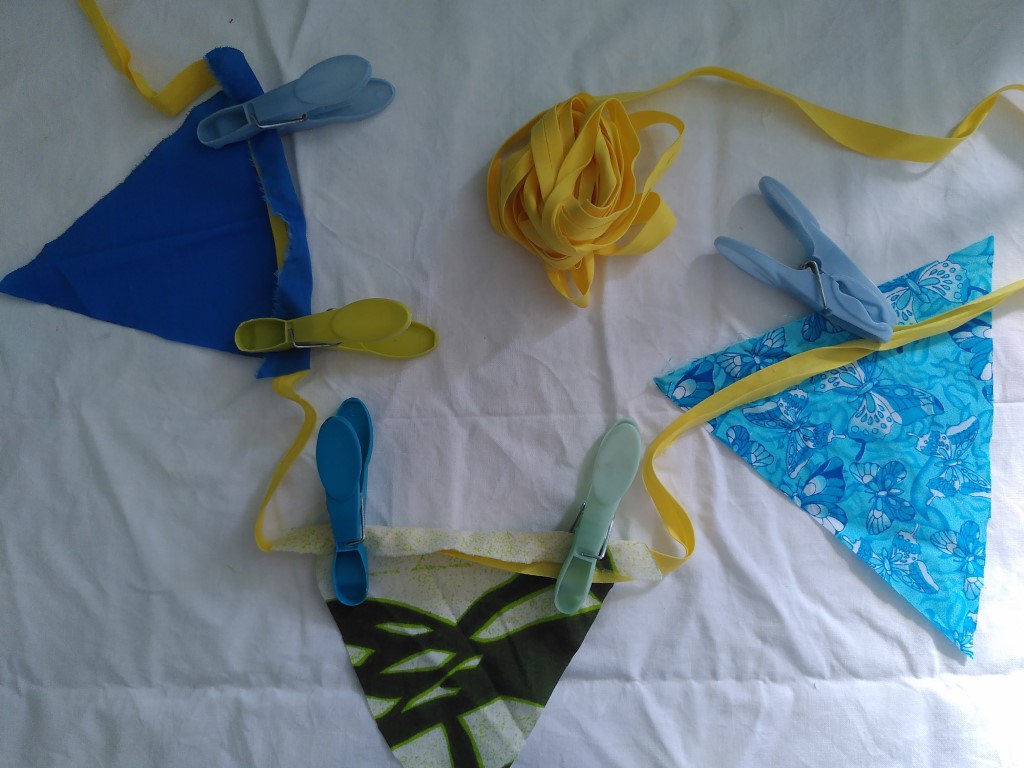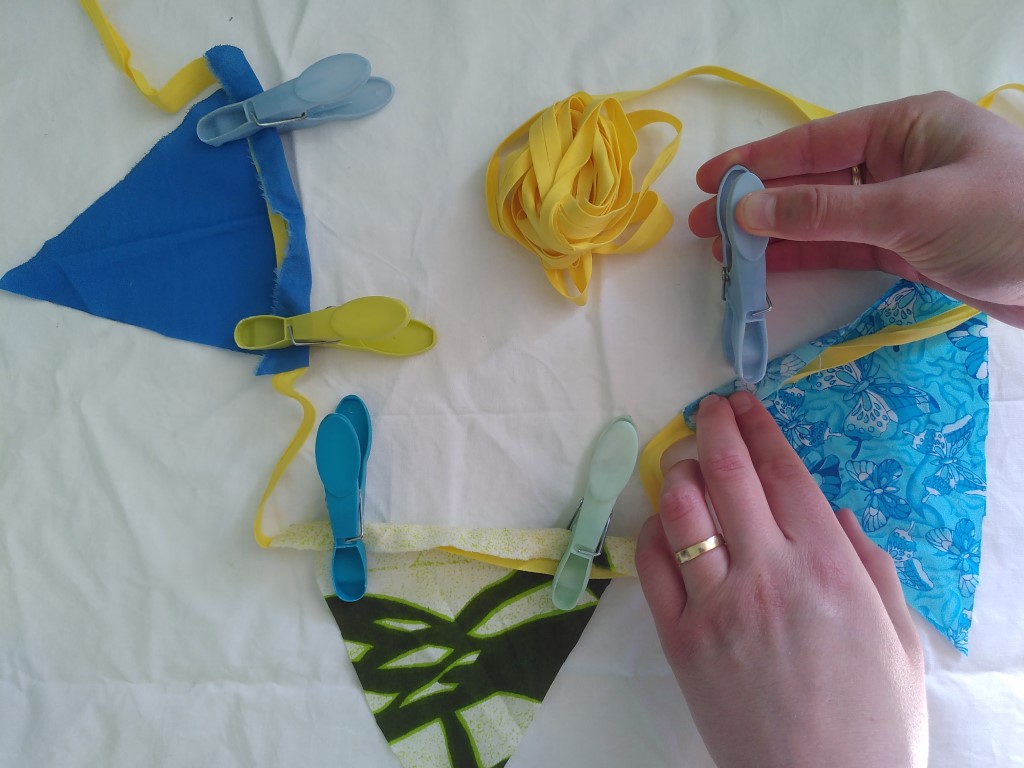 Activity
There are lots of different ways to create bunting; let's start with two really quick and simple ways to make impressive bunting.
You will need
Fabric – we suggest using recycled materials like old T-shirts, jeans or even pillow cases and tea towels
Tape, ribbon or string
Scissors
Clothes pegs
TIE IT bunting
Cut the fabric into long strips about 3cm thick
You'll need them to be at least 20cm long, but you can make them longer if you like
Tie the strips onto the tape or string
Handy tip: Try tying the fabric from lightest to darkest, or bunch the strips in groups of five strips with a gap in between, to make a pattern.
PEG IT bunting
Cut the fabric into triangles (or squares), any size you like, but we suggest about 15cms wide at the top
Lie the tape/ribbon/string across your flag, about 2 cm from the top
Fold the top of the triangle/square over the tape
Peg in place
Repeat regularly, e.g. every 10 – 15 cms
Handy tip: If you have wooden pegs, why not colour them with felt tip pens, so they match the blue and green colour theme?
Download activity guide
The Greetings from Lowestoft Bunting Activity Guide was created to encourage residents to decorate their windows and gardens as part of the First Light Festival in Lowestoft in June 2023.
It refers to the sights and sounds of the sea and suggests looking closely at the buildings in the town, as inspiration for the bunting.
Wherever you live, whether it's near the sea or in the middle of the county, you might like to look at the landscape around you and use some of those ideas to inspire your own bunting.
Download

pdf

(9.70 MB)
Similar sessions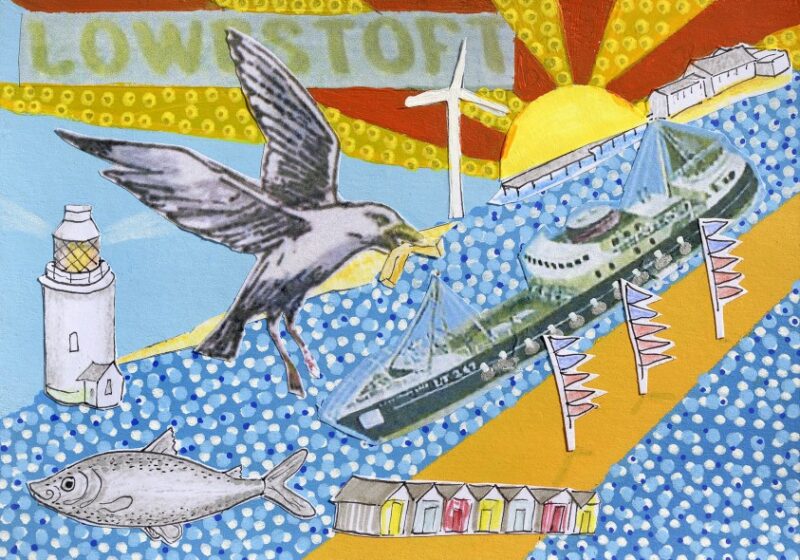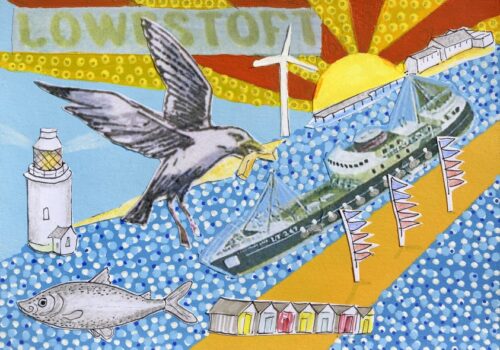 The winners of the competition will be announced by Suffolk poet and writer, Dean Parkin, on Friday 15th December at 5pm at East Point Pavilion
Part of Greetings from Lowestoft