Special Delivery Postcard Club Issue 4
The Special Delivery Postcard Club Guides are an online resource, intended to help participating schools and care homes keep in touch with one another.
They are also ideal for doing at home, as they require just a few basic materials and are simple to follow.
In this issue, we feature the work of textile artist Shelly O'Brien.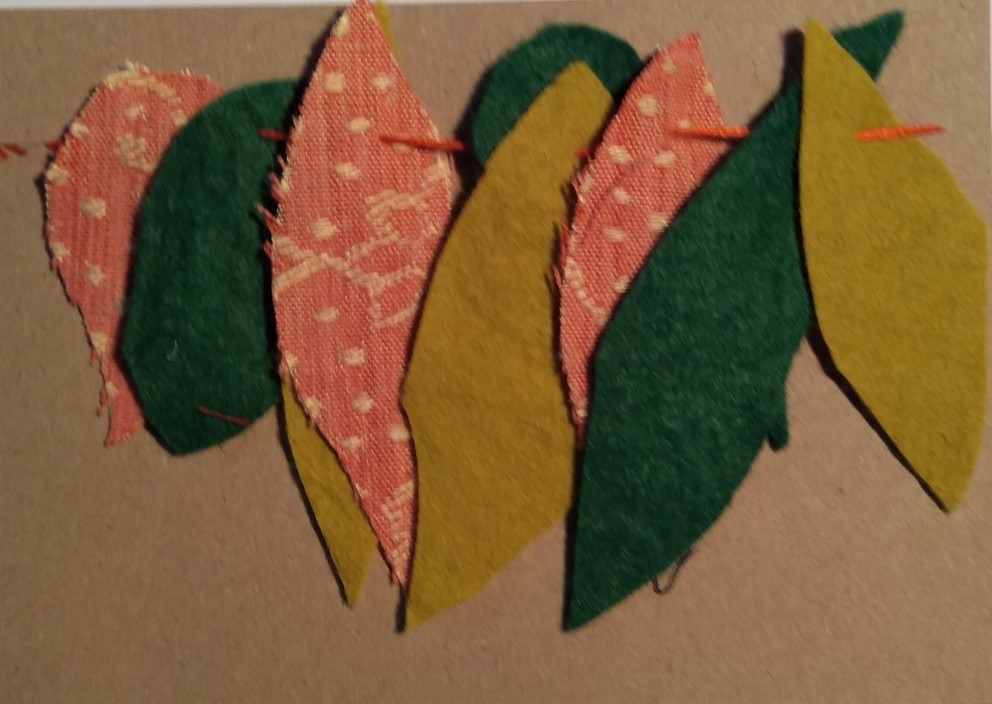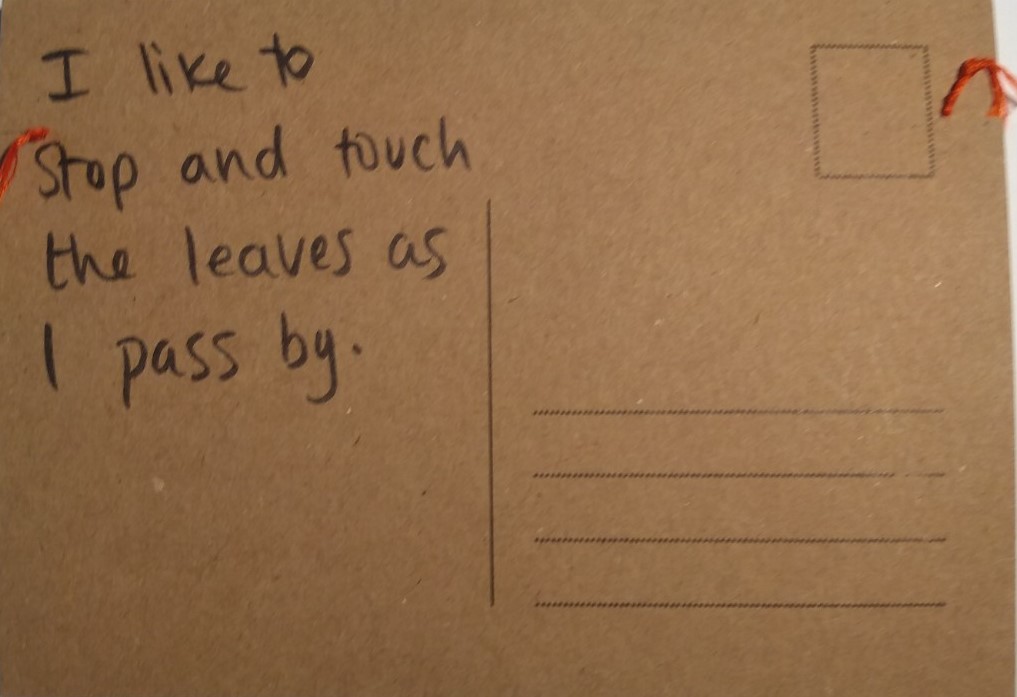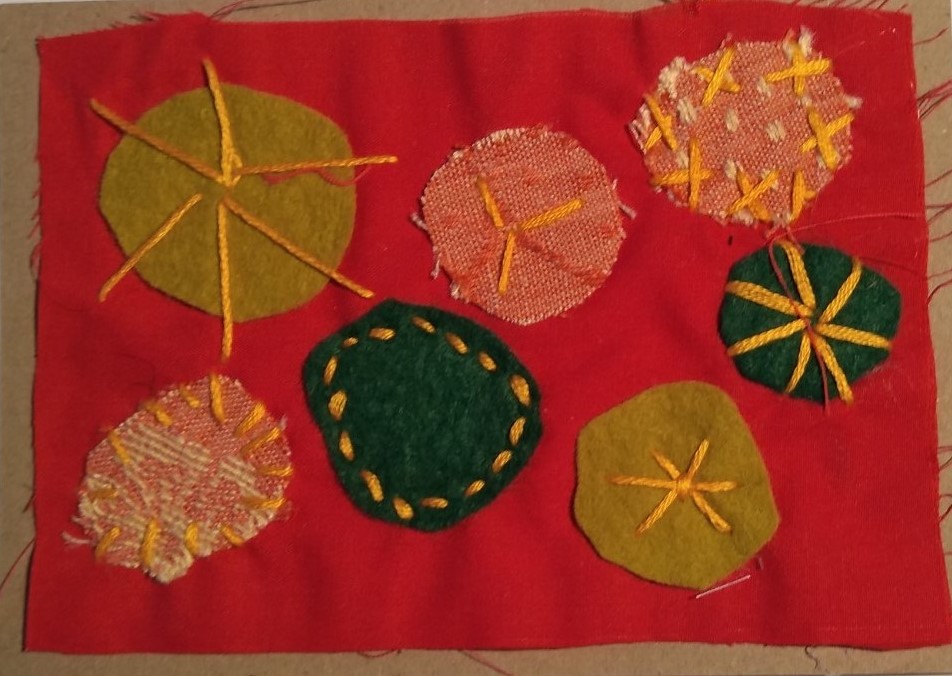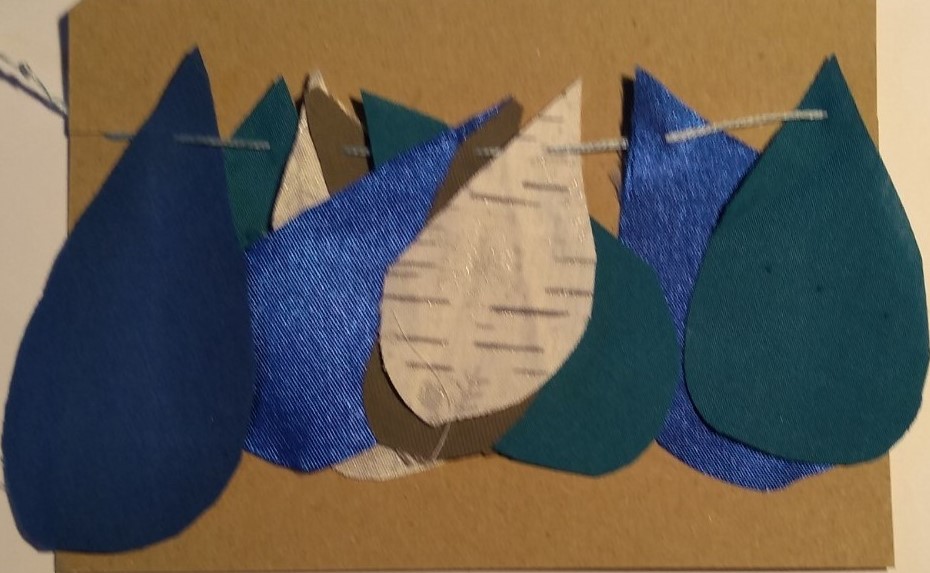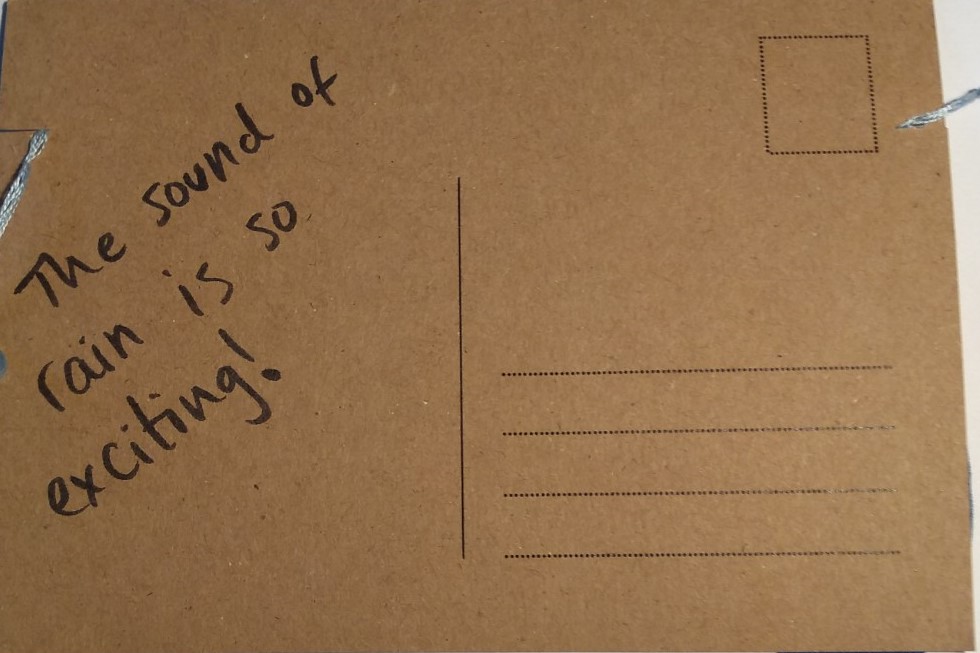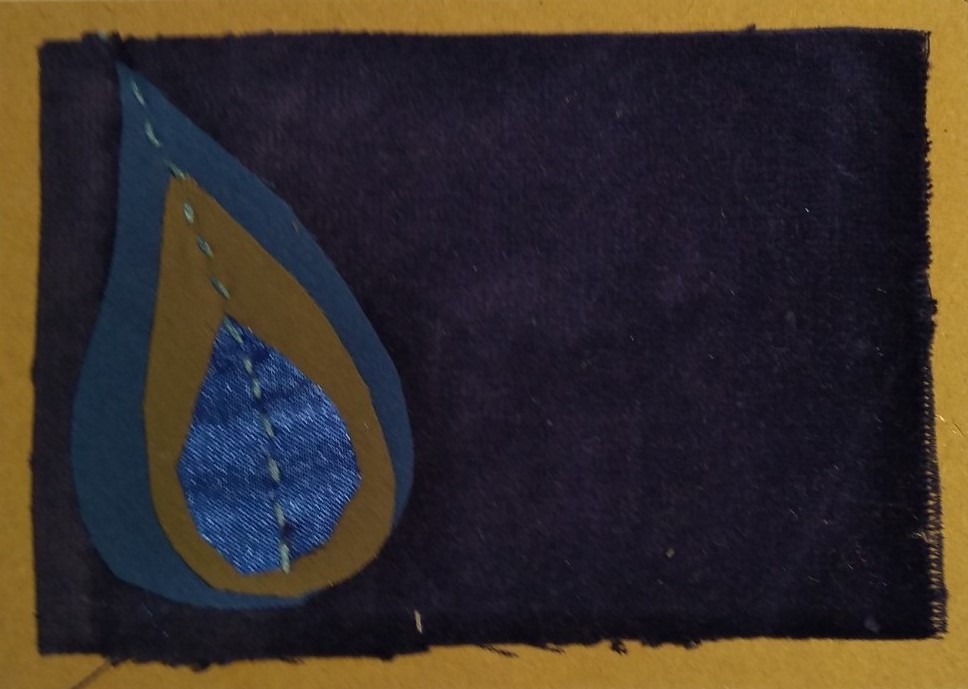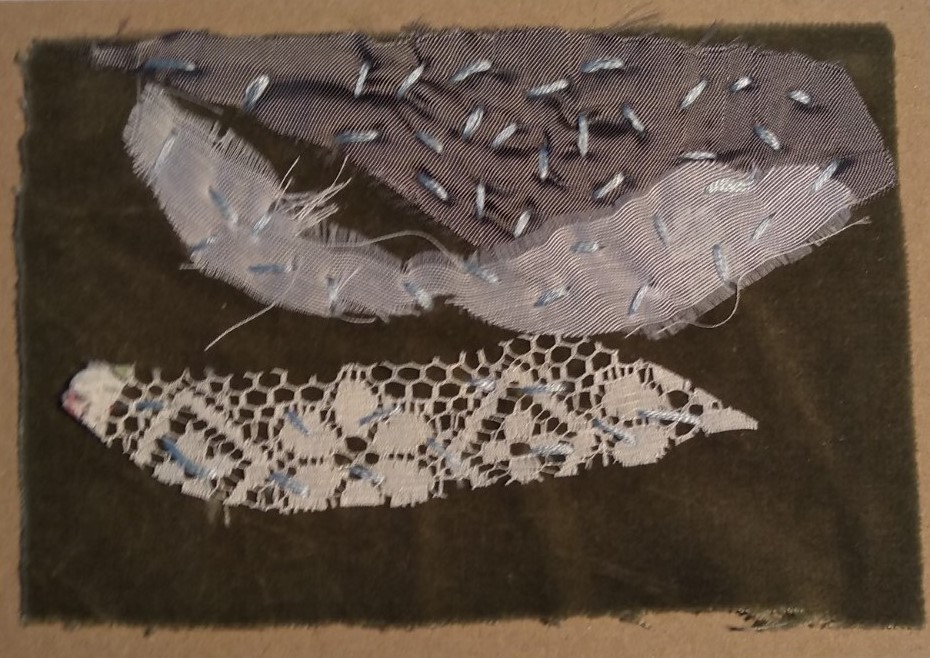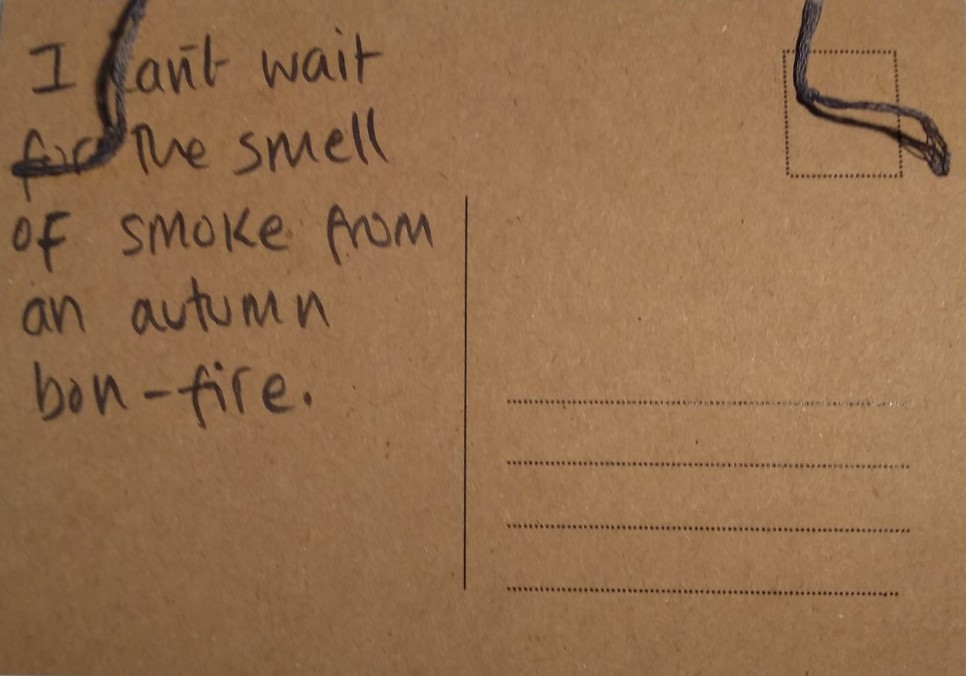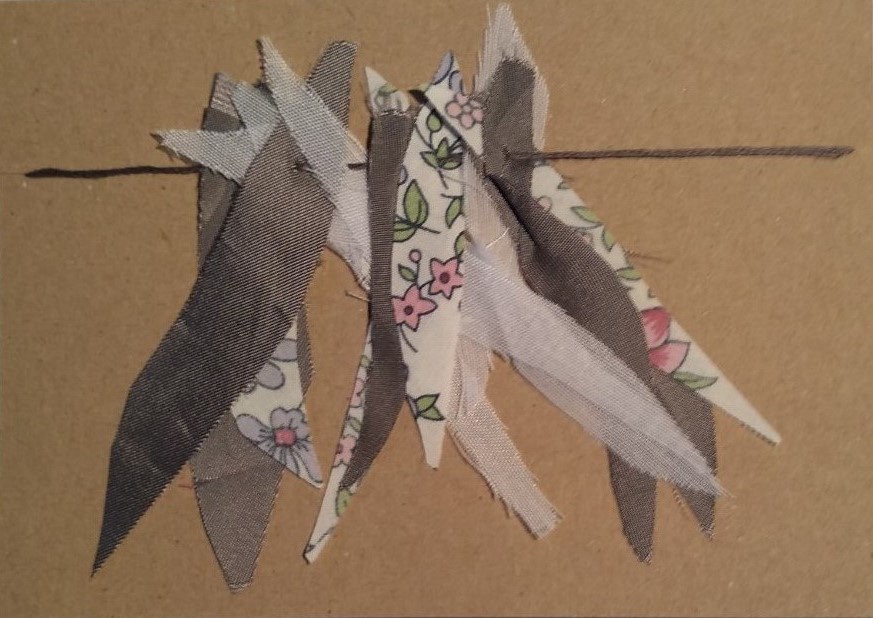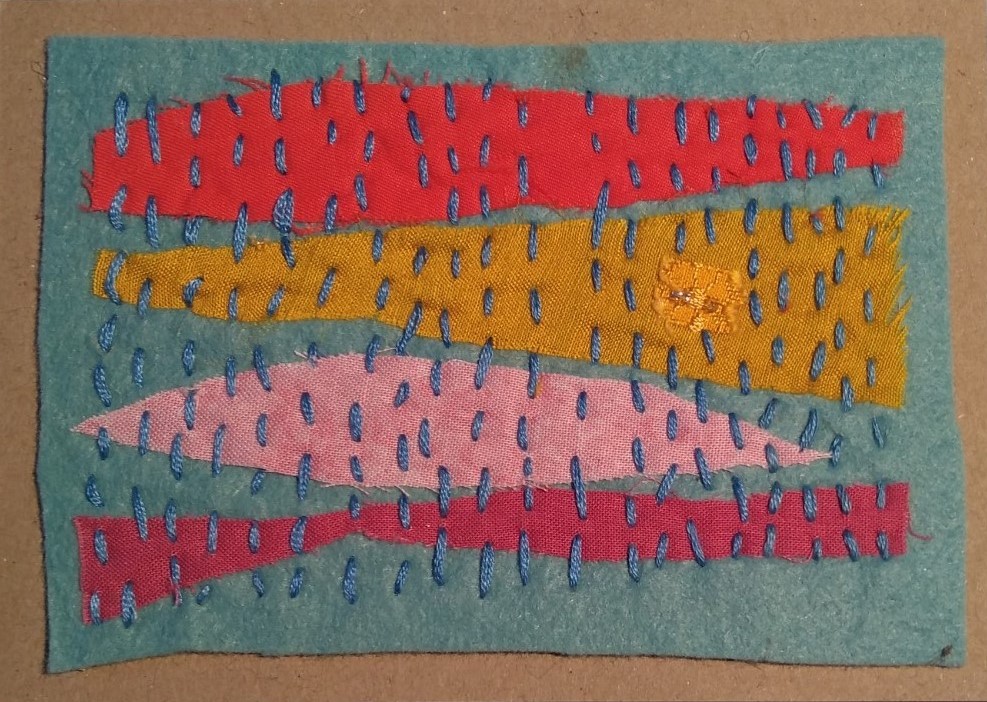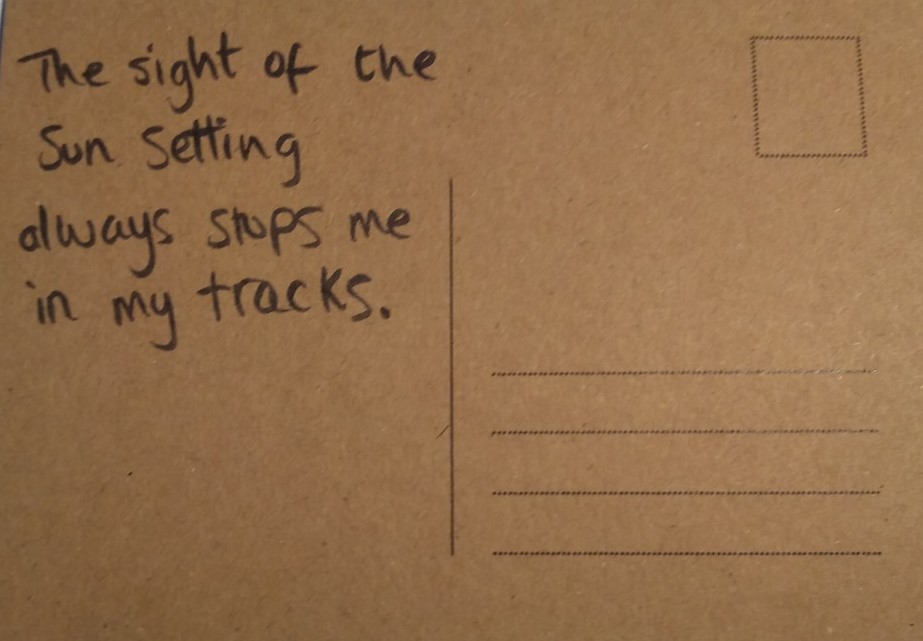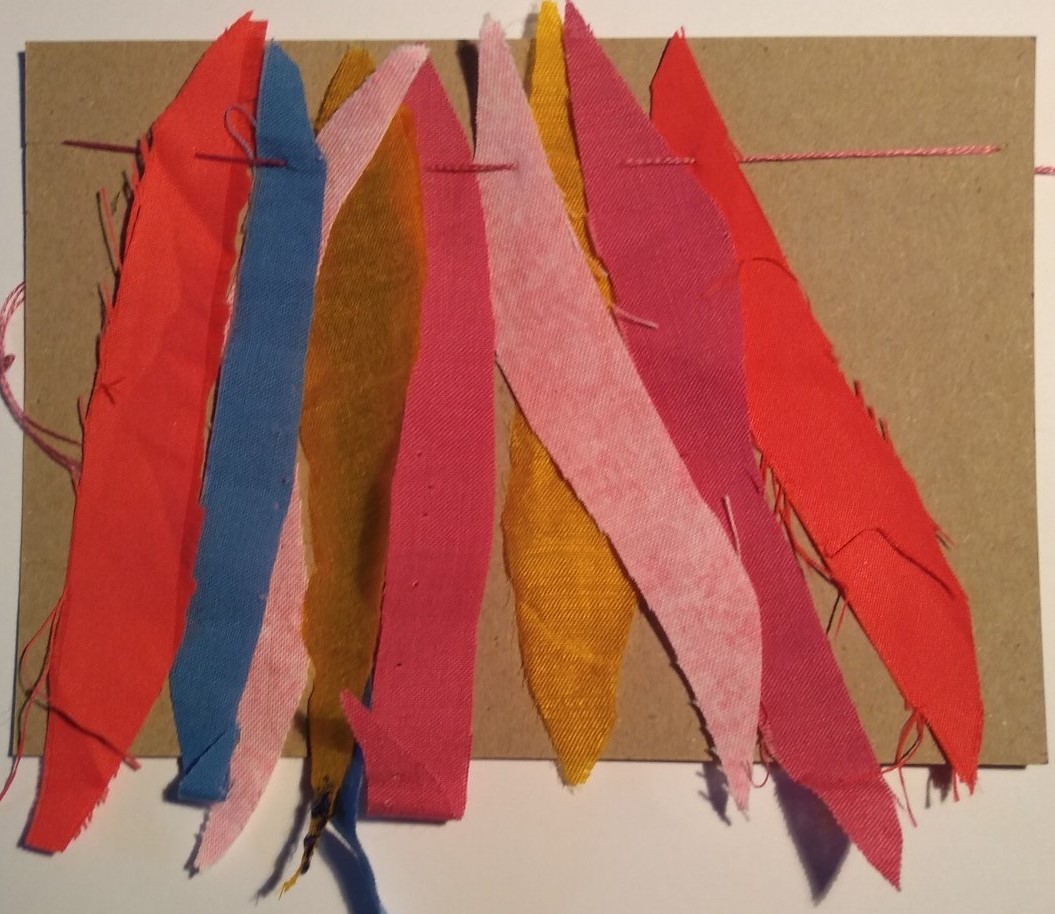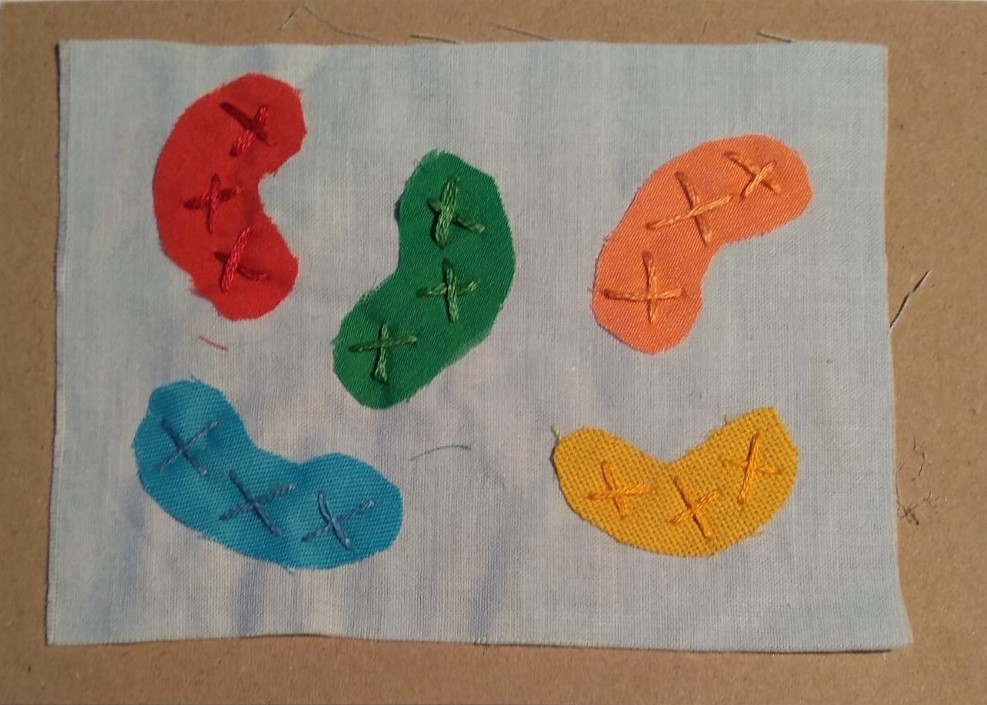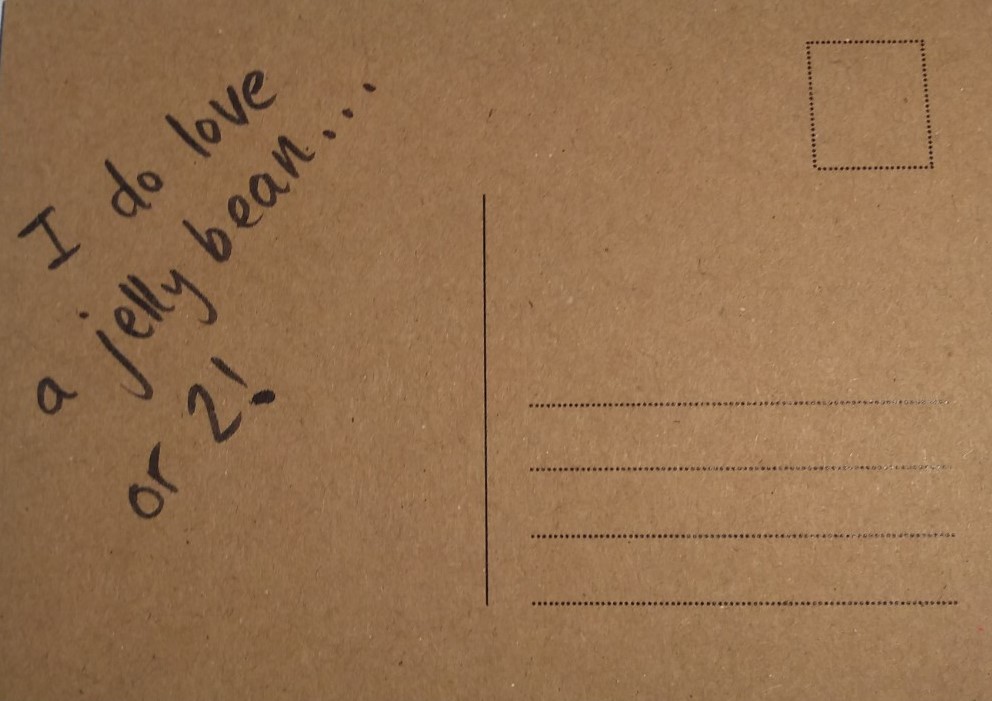 Activity
Shelly's Postcards
You can see a selection of her cards in the gallery above.
Shelly is a textile artist and has used scraps of material and coloured threads to make her postcards; she has even stitched some of the pieces of fabric to add patterns and texture.
You can see that her work is all about the natural world—leaves and raindrops, bonfires and the setting sun all provide inspiration for the pictures she creates.
What shall I write about?
Shelly's postcards are about early spring smells and sounds – and a favourite sweetie, a jelly bean.
Here are some of the things she writes about: –
Wisps of smoke curling up from a bonfire
Scrunching dried leaves
Listening to the gentle sound of raindrops
The sweet taste of jelly beans
The glorious sight of the setting sun
Is there something in particular that you like about this time of year? Or maybe something that you really don't like?
Tips for writing postcards
You don't have to write loads—sometimes a simple 'hello' is all you need to get started
It may seem strange to write to someone you've never met—but that's the joy of it—you can tell them anything BUT …
Don't tell people stuff you don't want them to know
Don't worry about keeping it neat—this is a different sort of writing, and any style goes, just try and write so the other person can read it.
Tips for collaging postcards
Once you've written your message it's time to start creating your beautiful collaged postcard.
Here are a few tips, to get you started.
Remember—your postcard can be a picture, a pattern or a celebration of your favourite colours.
If you don't have any fabric, don't worry, you can still make cards like these using different textured paper, for example try using tissue paper with slightly thicker paper or even card.
Shelly's suggestions include:-
Try threading pieces together and stringing them across the front of your card. Make a small slit either side of the card to hold the thread
You can stitch smaller bits of material onto a larger piece, and stick that on the postcard – or do the same with paper and card
Layer different thicknesses of fabric or paper to add depth and contrast
Just by adding a few simple stitches (or lines with a pen) you can make all sorts of different images
You can use little bits of felt and glue them down, if you don't want to stitch anything
There's no right or wrong, have fun.
Finishing touches
When you think you've finished—look again. You might want to add details using fine pens, or create a border around your card.
Posting your postcard
Use the envelope provided or send it to a friend, but either way please email a photograph to us at candida@suffolkartlink.org.uk
You will need
Blank postcards – or a piece of card cut to fit an envelope
Scraps of fabric, threads and a sewing needle if you want to use textiles
Pens or pencils
Scraps of paper, card, tissue paper, material, etc
A glue stick or similar
Scissors – although torn paper often works better
Someone to send your card to. If you took part in the Special Delivery sessions you will have received some large envelopes for sending on your postcards.
If you are doing this as part of our DIY section, you can send the postcard to whoever you choose, but please email us a photo of it first, to add to our gallery. Email it to: – candida@suffolkartlink.org.uk
Download activity guide
The Postcard Club Guide is a simple-to-follow series of suggestions and hints on how to use collage techniques to produce beautiful postcards.
Download

pdf

(2.80 MB)
Similar sessions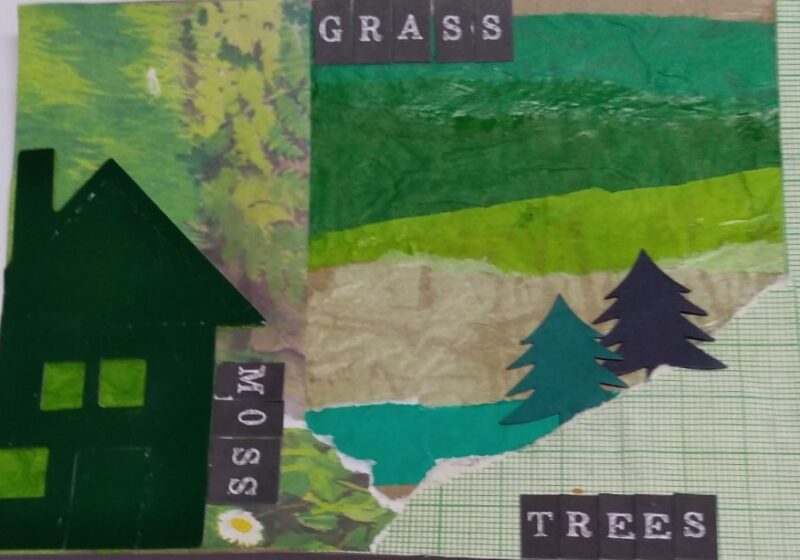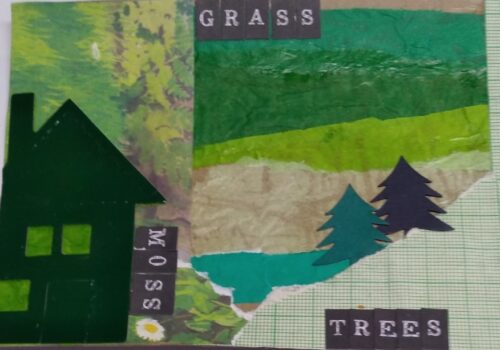 Special Delivery Postcard Club Guides can be enjoyed by everyone and are simple to do at home.
Part of Special Delivery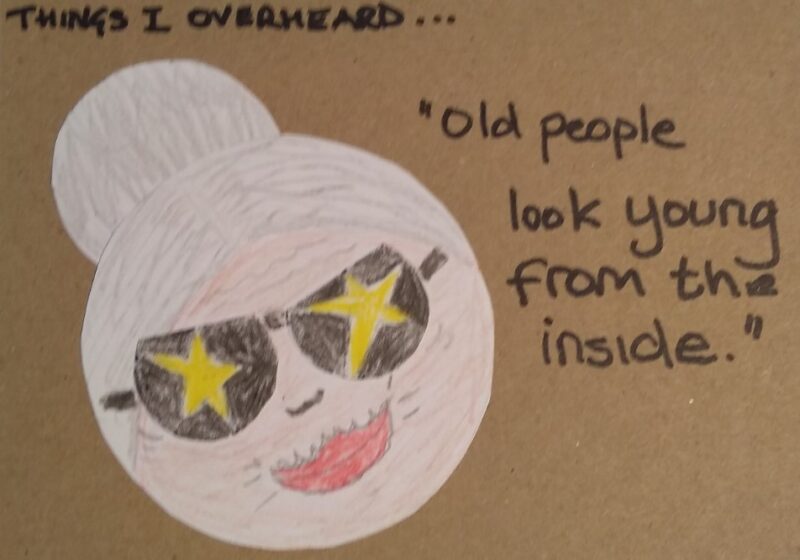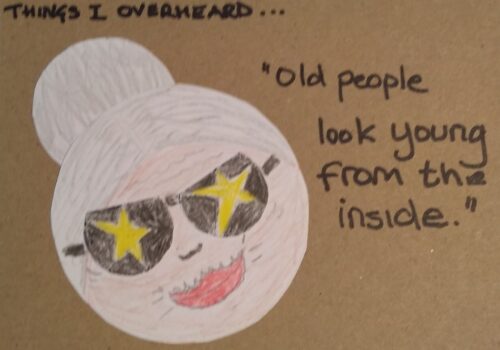 Special Delivery Postcard Club Guides can be enjoyed by everyone and are simple to do at home.
Part of Special Delivery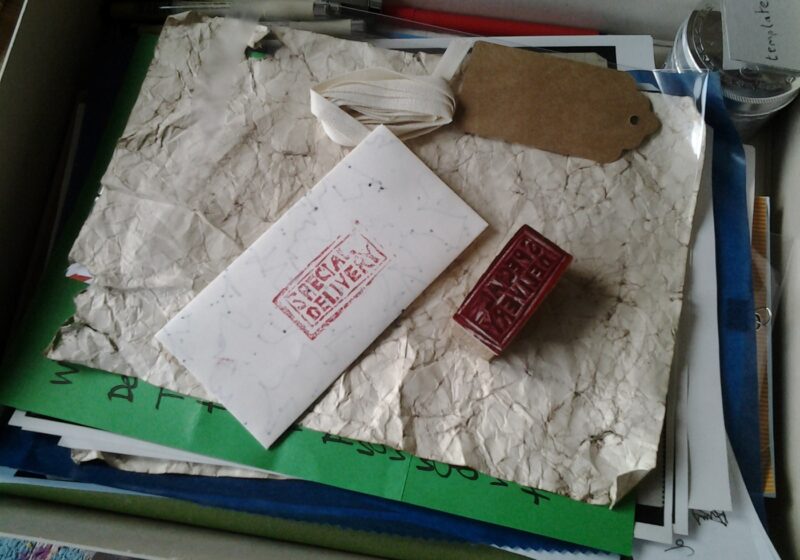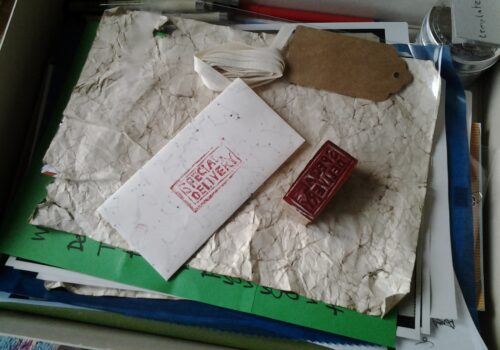 Listen to a story inspired by the Dunkirk Letters kept at the Suffolk Record Office in Bury St Edmunds, and do one of the activities the children did during the Special Delivery project.
Part of Special Delivery